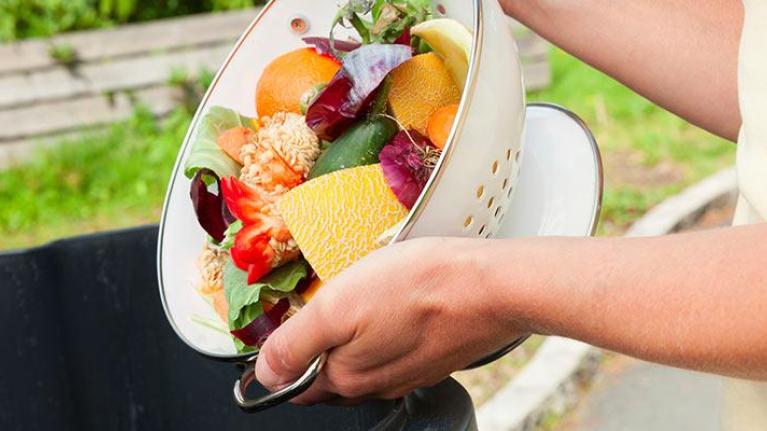 12 Waste-Cutting Ideas to Control Costs
October 19, 2015
Cutting waste is a good thing—for the environment and for your profitability. Learn 12 simple ways you can control waste—and costs—in your operation.
Americans waste $162 billion of worth of food each year, according to the USDA's Economic Research Service. At about 33 million tons annually, this represents the largest contribution to the municipal solid waste stream, at 21% of the total.
Although it's unclear how much food is wasted in the food service industry, a University of Arizona study found that food waste as a percentage of total food used is 9.55% in fast food locations and 3.11% in full-service locations.
This waste includes what restaurant patrons leave on their plates as well as quantities of prepared foods that no longer meet storage requirements. LeanPath research indicates that approximately 4 to 10% of food purchased by food service operations is thrown out before it can be plated. Some of the top reasons: overproduction, spoilage, and excess trimming of meat and vegetables.
American Wasteland author Janathan Bloom estimates that this wasted food costs the commercial food service industry roughly $165 billion annually. Cutting waste can dramatically cut food cost.
In addition to increasing food costs significantly, waste—not just of food, but also packaging, paper goods, plastics, and more—is also becoming a problem of public perception. Many Americans are beginning to realize the environmental cost of waste as well as its contribution to hunger, and rallying for change through events like The Woodstock of Waste.
Chefs and operators are leading the cause; the National Restaurant Association's "What's Hot in 2015" culinary forecast listed concern about food waste among the Top 10 trends, and recently a group of well-known chefs organized a food waste pop-up in which every recipe was based on "waste," such as a gratin of broccoli stalks.
This event illustrates that there are many relatively easy and no- or low-cost ways to address food waste—not just through ambitious programs like composting, converting spent cooking oil into biofuel, or diverting scraps and plate waste to farm animals.
Did You Know? Many of the most popular Nestlé Professional products can be used on an as-needed basis, rather than batch-cooked. These include fully prepared items like Stouffer's® Chicken Fettuccine made with Whole Grains, as well as hardworking basics like Maggi® Chicken Base and Beef Base, and Minor's® Gluten Free bases and other flavor systems.
Remember: Every bit of food saved represents profit gained.
Conduct a waste audit to understand the extent of the problem in your location.

Use less-than-perfect produce – Build uses for under- and overripe, bruised and unattractive fruits and vegetables into your menu, such as juices, ice cream, and purées.

Donate unused food – Food banks and other community organizations are happy to accept food that is unsaleable but still wholesome; many will pick up your donations.

Get rid of the garbage can – As an exercise in learning, remove the garbage cans from the kitchen. Requiring back-of-house workers to ask permission to throw away food waste they generate during prep and cooking will encourage them to become more creative.

Examine waste from plates – Instruct staff to place uneaten food in bus tubs for a day to determine what's not being eaten, such as garnishes, overlarge portions, bread crusts, and more.

Use trim – From broccoli spears turned into soup and fruit peels used in cupcakes, to chicken fat used as a cooking medium or fish trim turned into a "burger," there are lots of ways to divert food trim into delicious food.

Incent staff to come up with solutions – Getting employees onboard with your efforts may yield all kinds of ideas you hadn't thought of.

Serve free items only upon request – Rather than having them on counters or automatically served by staff (for example, condiments, bread, crackers, chips and salsa), ask customers if they want them.

Track sales of specific menu items – Being able to forecast usage more accurately may mean the difference between making too much food and preparing just enough.

Get the community involved – Spread the word to regulars and the community at large about reducing food waste, through a blog or even an event like The Big Waste, in which Bobby Flay and other Food Network chefs prepared a dinner for 100 made entirely from food items that would have otherwise been wasted.

Offer smaller portions – Half-portions, small plates, mix-and-match appetizers . . . in addition to being welcome choices for consumers, smaller portions can help reduce waste.

Go trayless (and use smaller plates)