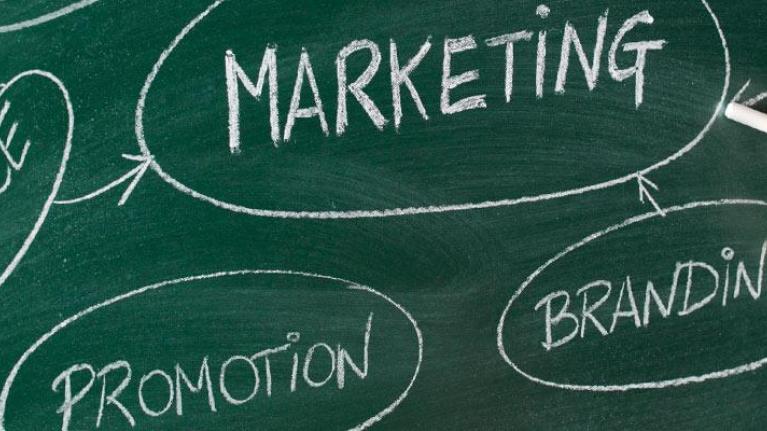 13 Ways to Step Up Your Marketing
October 6, 2015
Industry sales are predicted to hit a record $709 billion this year. That means big opportunities for you. Learn what tactics attract new customers so you can profit from the surge.
According to the National Restaurant Association, the improving economy is making it easier for customers to dine out more frequently, which is expected to drive restaurant industry sales to a record $709 billion in 2015. Get your fair share of that newly flowing cash by upping your marketing game to help attract new customers.
Go Local, Give Back
Giving back to the community is a great way to capture the attention of potential customers.
Donate to a local charity by providing food for an event, volunteering at a food pantry, or providing a meal for two at a silent auction

Sponsor a Little League or other sports team, perhaps with logo'd t-shirts or by providing sandwiches or a food truck at games

Join the Chamber of Commerce
Host an Event
Special events provide incentive for both regulars and new customers to drop by.
Have a Customer Appreciation Day, with deals on food and drinks or sample platters of some of your menu specialties

Bring in live music on slow nights, or invite a chef to do a guest "pop-up"

Cater the opening of the new library or another high-profile local place

Do a holiday party or a themed celebration around an event like March Madness or the last episode of a popular TV show
Enlist Regulars
People who already know and love you can be some of your best promoters.
Involve them in testing new menu items, using samples or an invitation to a "feedback dinner"; they'll feel like part of the family and will talk you up

Ask customers to post pictures of their meals on Instagram

Provide incentive for bringing in their friends with a free dessert or a round of drinks
Tip: Be sure to leverage social media to promote your marketing activities, as well as using more traditional forms of getting the word out—such as POS, the local press, and your website.
Reach Out to New Targets
Putting together a program that targets a specific group of potential customers is also a great exercise in better understanding your brand.
Appeal to solo diners with a communal table or kitchen counter

Target businesspeople with a late-night social hour, express lunch, or private dining for business entertaining

Students will also be drawn by opportunities to socialize, including menus that promote shareables
Be Known for Something
Having a signature item or service that no one else in your market offers generates buzz and can bring in more people.
Going above and beyond with hospitality, such as a welcome cart for newly arrived hotel guests or parting gift of homemade cookies after a meal, can have a huge payoff

Doing a good job with convenience-oriented dayparts like breakfast or lunch can build sales during the day, and also encourage guests to come back again when they have more time

Unique menu offerings—anything from customizable sliders to a family-style menu—build loyalty
Facebook and Twitter are great vehicles for routine announcements about daily specials, menu changes, events, press coverage, and more, but take a little extra time to really learn what these platforms can do (or designate someone on your staff to do it).

Remember that gift cards and e-gifts aren't just for big chain restaurants.

Brand recipes with a cookbook, brochure, or by posting them on a website blog.

Use your email marketing list to do special things like sending out e-birthday cards.

Collaborate with a neighborhood theatre for "dinner and a movie" package deals.

Buy a smartphone for your chef or manager and encourage them to tweet, Facebook, Instagram, and otherwise tell your story.

Make sure you have beautiful photos on your website and social platforms.

Make a point of visiting decision-makers at nearby businesses to talk up catering, delivery, express lunch, and other services they may be interested in (call first to schedule an appointment).