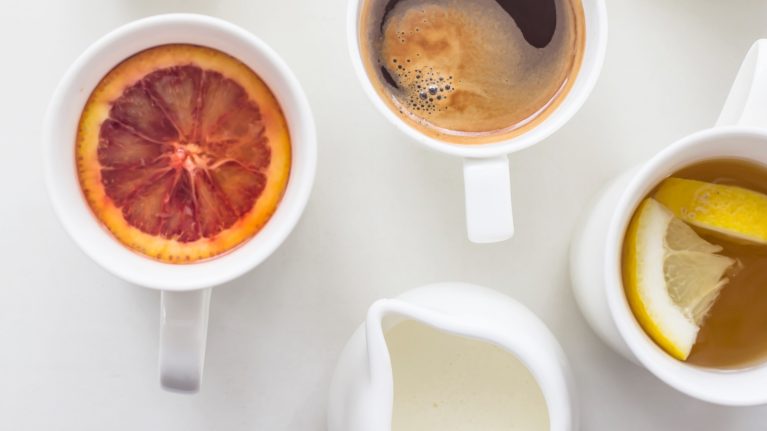 8 Ways to Sell More Beverages
October 19, 2016
Beverages—hot or cold, soft or hard—have a big impact on your profitability. Discover 8 ways beverage sales can contribute more to your bottom line. We have great merchandising, serving suggestions, and a hot trend list here.
A well-thought-out beverage program—from juices, sodas, and coffee and tea to spirits, wine, and beer—represents an excellent vehicle for setting yourself apart from the competition, building customer satisfaction and sales into the bargain.
Make Sure You Have a Menu – If you serve beverages, you should print them on a menu (or menu board). Although separate menus for wine, beer, and cocktails may be too much for all but the most ambitious beverage programs, you should have some kind of printed list that guests can refer to. This can be part of the food menu, or offered as a separate document or table tent, depending upon your concept. Promoting your liquid offerings in this way will encourage guests to try new things and help create a signature perception. You should also seriously consider including the beverage menu(s) on your website.

Merchandise Self-Serve Beverages to the Max – Colorful, well-designed fountain stations, reach-ins, refrigerated tubs, and other point-of-sale beverage merchandisers build sales, and are almost always worth the investment. If possible, offer a wide variety of on-trend refreshments that will appeal to your customer base. Consider placing beverage displays near the cash register to encourage impulse sales. And by all means select products in bottles, cans, and other dispensers that are eye-catching and attractive; sustainable and novelty packaging are especially appealing these days.

Run Specials – Feature a "chalkboard" nonalcoholic specialty, cocktail, wine, and/or beer of the day and promote it through hand-selling. Not only will this build sales, it will also allow you to test the reception of potential new products, take advantage of distributor/importer specials, and sell to holidays and micro-seasons (such as an unexpected warm spell or the arrival of pomegranates). Using a chalkboard or specials sheet will help steer customers to distinctive offerings that they will enjoy, and can also be used to merchandise high-margin items.
Remember That Looks Are Everything – You already know that beverages have moved beyond the days of one-size-fits-all glasses. Make sure you have the proper glassware for your offerings—for instance, if you have a lot of interesting beers, invest in purpose-built vessels for different varieties. And simply displaying interesting glassware at the bar may spur questions like, "What do you put in that pretty glass?" A beautiful-looking drink will also attract attention, even from those who didn't order it. In addition to proper glassware, attractive garnishes, drink color and other aesthetic highlights will support that all-important premium pricing strategy and make all of your beverages more memorable.

If You Have a Bar, Offer Bar Nibbles – This is a strategy that pays off in perceived friendliness and higher tickets. It could be anything from gratis bowls of an interestingly seasoned popcorn or olives, depending on your price point, or it could be a full menu of à la carte nibbles and snacks, but either will encourage guests to order that second drink—or spring for a plate or two.

Build a Top Shelf – Premium, high-end imbibes are where it's at. The economy may still be somewhat dicey, but when it comes to spirits and beer, the action's on the top shelf, especially when it comes to the influential Millennial set. Depending upon your concept, this could embrace anything from micro-distilled local spirits and hard-to-find specialties (can you say Pappy Van Winkle?) to traditional premium pours like Belvedere vodka and Macallan Scotch. The same holds true of nonalcoholic specialties, whether you offer artisanal bottled sodas or your own "virgin" creations.

Speaking of Nonalcoholic – Don't forget the nondrinker. From designated drivers and teetotalers to underage family members, there are plenty of people who don't drink alcohol but do deserve an interesting beverage nonetheless. Possibilities for them include:
Housemade, local/regional, and "gourmet" sodas

Sophisticated nonalcoholic cocktails that employ the same attention to balanced flavors and presentation as their alcoholic kin

Smoothies and juices

Bottled water

Ethnic specialties like acqua frescas or the Puerto Rican barley refresher known as the Resbaladera

Specialty tea and coffee, either on their own or in recipes (such as chai latte or Vietnamese coffee)
Get Started: Vitality Enhanced Flavored Waters offer zero-calorie, vitamin-enriched refreshment. And Sunkist® Fruit Ultimates™ provide on-trend superfruit, tropical, and strawberry flavors in a versatile format.
Pay Attention to Staff Training – Comprehensive beverage training is important not just for bartenders and cocktail servers, but for all front-of-house personnel. Waitstaff should be as well-versed as possible in the beverage program so they can answer questions and make recommendations; use preshift meetings, tastings and distributor resources for all they're worth.
Engage crew members by letting them taste beverage offerings, and discuss what they like and why. Train them on suggestive selling techniques, and consider contests and other incentives to spur sales.

Owners and managers can also help by:

Making sure no cocktail is so complicated that it cannot be made in a minute or two

Investing in adequate equipment and supplies, including ice, glassware, inventory, and so on

Scheduling enough people to cover busy periods, as well as prep time

Adhering consistently to policies and standards, such as when to cut a patron off
Tip: For more information on equipping your bar for profitability, click here.
HERE ARE SOME SPECIFIC TRENDS TO CONSIDER
Wine by the glass; new preservation and service technologies, as well as wine-tap systems, are making this profit center easier than ever
Beverage pairings, not just of wine and beer but all offerings (Coppervine, in Chicago, casts itself as the place for pairings, offering a cocktail, beer, and wine selection for every single item on the menu)
Seasonally-driven specialties, from beverages that feature warming spices like cinnamon in cold weather, to fresh fruit refreshers in the summer
Local and farm-fresh are concepts that work for beverages as well as food
Tea—hot, cold, or even used in cocktails—has reemerged as a specialty category, not just an alternate to coffee
Retro sodas, such as egg creams and rickeys
Drinks that double as desserts, whether family-friendly ice cream sodas or sophisticated adult sippables