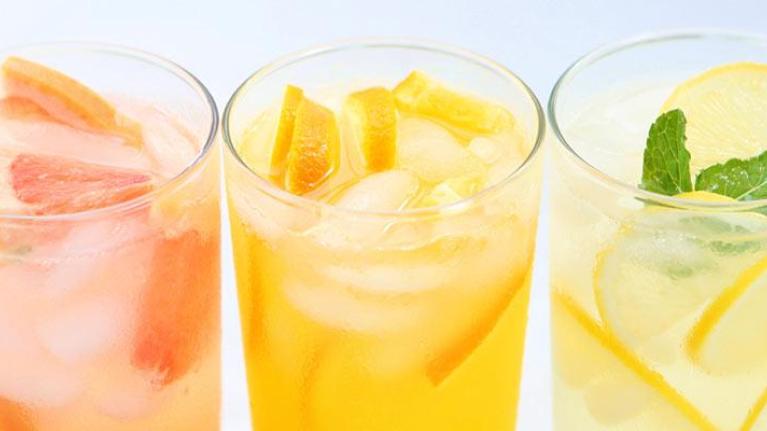 Specialized Soft Drinks Offer an Edge
November 19, 2014
Discover how to add zip to your sales with specialized nonalcoholic drinks. We have ideas for great-tasting artisanal sodas, iced coffees and teas, and other soft beverages that customers will love.
There's a distinct advantage to thinking outside the box. While there will always be requests for cola and other familiar carbonated beverages, today's customers want something more, and they'll reward the places that serve them with more patronage. In fact, a new study by the social-intelligence company BrandAnalytics found that 93% of reviewers on social media sites indicated intent to return when beverages were mentioned in their reviews, compared to just 81% who indicated they'd return because of the food. For that kind of loyalty, you need memorable beverages: A steak is a steak, in other words, but specialty refreshments attract special attention. Besides that, nonalcoholic beverages can be highly profitable. In a quick-service restaurant, for instance, they can represent up to 30% to 40% of sales, and the food cost on coffee, tea, and soda is literally pennies on the dollar. No wonder so many operators are upgrading their nonalcoholic beverage programs.
Hot Sales on Ice
Iced coffee and tea continue to make news, and not just in the summer. Particularly in warmer climates, they sell well year-round and customers have come to expect them. And there's also a big opportunity in signature versions like iced latte, chai, flavored teas, and more.
Just about any kind of coffee or tea can be iced; as long as the flavor is ramped up enough to carry through any dilution (the worst way to serve a customer iced coffee is to pour hot coffee over a container of ice). Using a stronger brew, cold-brewing, or chilling down a hot beverage in the cooler are all techniques that can be used.
Another option is Frozen Hot Chocolate, a refreshing iced beverage that utilizes easy-to-use hot cocoa mix.
Specialty Sodas Sell
The thirst for carbonated beverages hasn't gone away, but a lot of it has shifted into more interesting variations, such as local specialties, artisanal products, and even house-made sodas—all of which can command top dollar.
In certain areas of the country, people crave their regional favorites, like Manhattan Special and Moxie. Soda has also fallen under the spell of the whole quality-oriented, artisan-food movement, where handcrafted bottled and canned products can fetch $3-$4 a pop.
And it's actually easy to make your own house sodas using flavored syrups—either purchased or your own—and a gun, siphon, or even bottled seltzer. This trend allows customers to enjoy a fresh beverage that can even be made to order, for the ultimate in premium appeal. That's part of the reason you can spot such interesting soda flavors as lemon verbena or fresh peach on menus.
Cocktails, Hold the Spirits
No, not a Shirley Temple (though that one will be around as long as there are children). We're talking delicious, well-balanced, bartender-made drinks that just happen to be nonalcoholic.
More and more operators are realizing that teetotalers—no matter what their motivation for not "drinking"—deserve a great beverage experience. Many operators, in fact—including Jose Garces and Ludo Lefebvre—consider virgin cocktails to be a special challenge, crafting them with unique garnishes and ingredients (coconut water and almond syrup, anyone?), and even organizing food pairings that showcase their delicious qualities.
Healthy Juices and Smoothies
The beverage category has not been immune to the whole health-and-wellness movement. In fact, if anything, smoothies and juice-based beverages have grown in popularity because of it.
Any beverage that includes fruit (or, increasingly, even vegetables for that matter) conveys a message of healthfulness. Then there are the add-ins that impart health to custom-made juice blends and smoothies, such as the Boosts at Jamba Juice, which include everything from kale and Greek yogurt to vitamin and antioxidant mixtures.