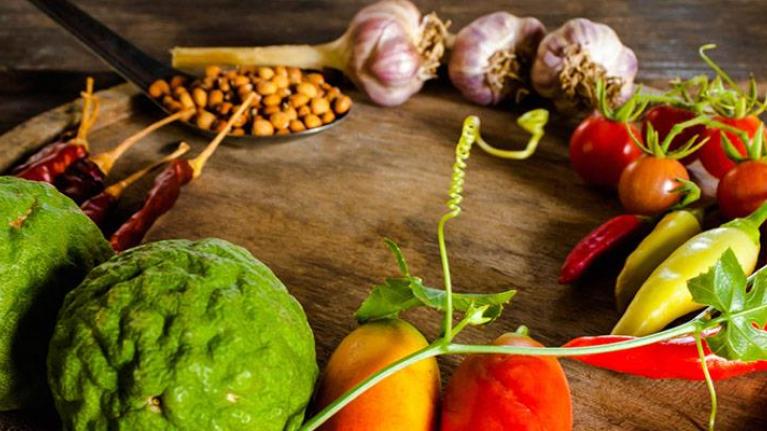 Authentic and Artisanal: Keywords for Success
October 19, 2021
Millennials and foodies of all ages perk up when the words housemade and artisan appear on a menu. Give them the authenticity they want, in a way that works in your operation.
Authenticity and menu transparency are buzzwords that get kicked around a lot these days in food service, along with phrases like real food. Whole brands are designed around providing these attributes, as exemplified by Craft Beer & Kitchen in Woodbury, MN, which promises patrons that its goal is "to provide our guests with individually crafted—not assembled—chef-created comfort foods and American classics and pair our plates with handcrafted cocktails, beers, and distinctive wines."
Powerful words indeed, especially for the food obsessed Millennial target market. But what do these concepts actually mean to operators? What does authentic mean in a global, technologically advanced society? Is authenticity better than innovation—the wood oven better than the immersion circulator for sous vide—or can the two exist side by side?
Did You Know? Nestlé Professional brands also offer authentic and traditional values. Stouffer's® provides real food crafted from the very best ingredients, capturing honest, authentic tastes and true, reliable performance. Chef-mate® has built its reputation over thousands of plates and 45 years by always staying true to its operator customers. Since 1951, Minor's® has understood that taste and flavor have to be perfect, every single time.
Here are some of the ways the quest for real, clean, fresh, and authentic food is playing out:
Local and Seasonal
One of the biggest trends to hit the food service industry in recent years is the so-called locavore movement, which celebrates locally grown and produced ingredients like fresh-from-the-farm fruits and vegetables. The National Restaurant Association's annual What's Hot list of menu trends has been calling out local sourcing of produce for the past 10 years, along with such trends as organic, grass-fed, and free-range.
Farm-to-table menus have become popular in all parts of the country, from verdant California Wine Country to the harsh climate of Northern New England; lucky chefs with the right resources are even growing their own vegetables and raising their own honey nearby or on-site.
It's not just about fine dining, however. Luna Grill, a 14-unit Mediterranean fast-casual chain promising customers the opportunity to "eat real," also offers a lesson in what the movement is about, from conscientious sourcing to supporting the local community.
Many noncommercial food service programs are expanding their commitment to local sourcing, including school districts, where commitments have increased 42% in just three years. Yale Hospitality has an extremely robust sustainability program that encompasses a variety of sophisticated local sourcing initiatives, as well as other methods such as waste reduction, trayless dining, and a plant-based protein program. And Bon Appétit Management Company has long been known for its industry-leading sourcing standards.
Traditional Products
Talk about back to the future: Traditionally made ingredients, like cured meats, farmstead cheeses, craft beers, housemade pickles and preserves, artisan breads, and other handmade products—whether made in-house or purchased from the growing cadre of artisanal producers—are reshaping menus and, in some cases, reviving all-but-lost food traditions.
European-style breads and other baked goods

Salumi (Italian-style cured meats, such as pancetta and salami) and charcuterie (French-cured meats and pâtés)

Housemade mozzarella, ricotta, and butter

Dairy and artisanal cheeses

Specialty beers and other fermented beverages, such as kombucha

Housemade pickles, sauerkraut, relishes, olives, and other condiments

Jams, preserves, and jellies

Cocktail ingredients including artisanal spirits, infusions, bitters, and garnishes such as cocktail onions

Infused oils, vinegar, and mustard

Handcrafted chocolates
 "Free-From" Ingredients and Special Diets
Another harbinger of authenticity today is clean-label or so-called "free-from" foods, as Mintel and others tag them—free from GMOs, trans fats, hormones, processed ingredients, and other dietary bugaboos, and more natural in nature.
Another demand among clean eaters is food that addresses concerns about celiac disease, gluten intolerance and other food allergies and issues. And this is to say nothing of the large variety of lifestyle diets that consumers follow, such as raw food and paleo.
Modern Market, a growing chain based in Denver, prides itself on a menu that caters to any dietary requirement or preference—vegan, celiac, paleo, raw, South Beach, high carb, low carb, and also low GCI. The interactive website allows filtering for any of these, and the menu itself is fully transparent as to ingredients, nutrition, and other information.
Did You Know: Nestlé Professional has a wide variety of gluten free products and recipes, from trusted brands including Minor's, Maggi®, and Stouffer's.