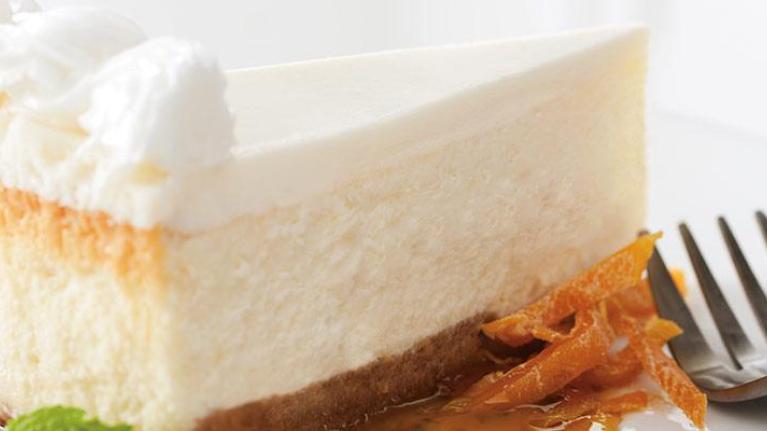 Dessert Excitement: Upgrade the Favorites
October 20, 2014
Put a cherry on top of your profits with desserts that appeal to traditional tastes, while pleasing adventurous eaters too. Discover our tips that update classic desserts for every season.
What's the biggest trend in desserts? It's simple: Delicious, great-looking desserts will always generate excitement—and sales.
That means that there will always be room on the menu for old favorites like ice cream sundaes, cheesecake, cobblers, pie, and cake. The trick is to keep things fresh with upgrades like presentation, new flavors, seasonal variations, and other special flourishes that will keep customers interested. In fact, it can be a mistake to remove a best-selling dessert from the menu because you want to try something new. For many guests, by the time they've reached dessert they want an old friend.
You can have it both ways.
Tip: The dessert category responds particularly well to sales-building strategies like attractive presentation, visual showcasing, and building up anticipation by putting desserts on the same menu as the entrées or having the dessert menu on the table.
Switch Up the Flavor
One of the easiest ways to create a "new" dessert sensation is to switch out the flavor of an existing favorite. Add dried apricots or cherries and chocolate chips to create a signature bread pudding, or swap out the bread for something different, like day-old donuts, croissants, or even scones.
Cheesecake is very much a growing category. It's also another easy dessert to play with, using a different fruit or candy topping or a filling like orange or peanut butter. Make it an individual portion-size cheesecake and make twice the impression.
Or add a little exotic excitement with a global accent, such as Caribbean (with plantains, dulce de leche, and a citrusy sauce). 
Get Started: Nestlé Dessert Ingredients make it easy to change up a dessert with different flavor profile or texture, including Butterfinger®, Nestlé® Crunch®, and Nestlé® Crunch® Pieces.
Make It Seasonal
As menus become more seasonal, so should the dessert section—in fact, it's what guests want. Using seasonal fruit selections in desserts, such as citrus in the winter, apples and pears in the fall, and berries and melon in the summer, is a particularly effective strategy.
You can also vary the temperature and "weight" of desserts. Cold weather means warm cobblers and baked desserts, while summertime calls for lighter chilled desserts like ice cream and pudding.
And don't forget holiday themes like Valentine's Day, Halloween, and seasonal sports—cupcakes can be easily decorated to reflect the season, like  red-, white-, and blue-iced cupcakes for the Fourth of July.
Get Started: Libby's® 100% Pure Pumpkin is great for pumpkin pie, of course, but it's also ideal for adding seasonality to all kinds of desserts, including cookies, cakes and pudding.
Let Them Customize
The same DIY trend that's sweeping through the sandwich and salad segments, allowing customers to specify the particular build they want, is very much alive in desserts.
Ice cream sundaes. Offer a choice of flavors, toppings, sauces, and fruit and nuts for a built-to-order specialty.
Dessert minis. Let guests select from a mix-and-match selection of small parfaits, cookies, individual pies, and other treats.
Did You Know? Nestlé Professional offers action stations that can be used to merchandise a variety of self-service or attended menu concepts, including dessert, allowing guests to choose what they want.
Instant Upgrade: Add a Sauce
Adding the customer's choice of a sauce (either included in the price or à la carte) is not only a fun way to let them customize cake, fresh fruit, cheesecake, and more, but it's also an instant way to add value and premium appeal. Here are some ideas:
Berry Sauce

Chocolate Coffee Sauce

Brandy Sauce

Chipotle Anglaise

Vanilla Sauce, Plain or Flavored

Bourbon Caramel Sauce

Whipped Cream, of course
Sweet Trends
With 40% of consumers now eating dessert twice a week or more, according to Technomic, there's more demand than ever for lots of dessert options. For example:
Cheese-based desserts

Anything Red Velvet

Chocolate, Chocolate, and More Chocolate

Not Just Fruits, but Vegetables

Dessert and Beverage Pairings

Specialty Milkshakes

Small Indulgences: Luxe Desserts

Donuts for Dessert

Dessert-as-Snack

Hand Pies
GET IN ON THE ACTION
Customers—and dessert sales—really respond to merchandising, and the new Nestlé Professional Dessert Bar action station is all about merchandising your sweet specialties. Complete with all-new recipes, customizable merchandising materials, and Menu Planning and Social Media guides, the Dessert Bar allows you to serve a rotating array of tempting, indulgent desserts in either an attended or self-service set-up.