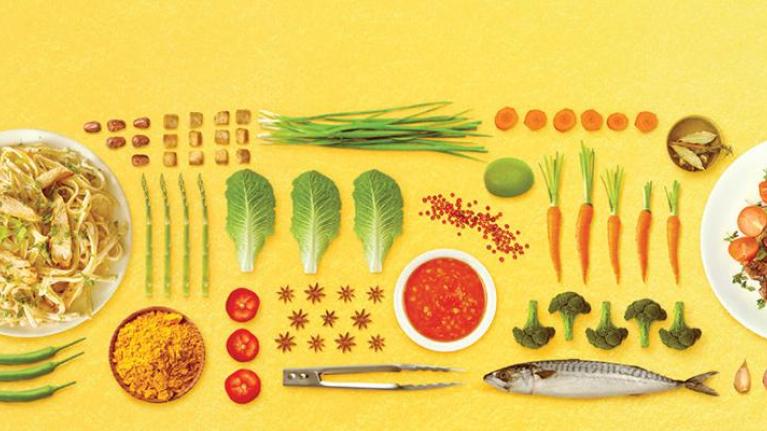 The Easy Way to Give Your Menu a Global Accent
October 18, 2020
The appetite for global flavors and authentic ethnic food is growing by leaps and bounds here in the United States.
In fact, according to Mintel, as of January 2013, the market for ethnic food in the United States had grown 20% a year over the preceding four years, and was poised for continued growth for the foreseeable future. Furthermore, fully 92% of Americans had eaten some form of the ethnic food offering in the past three months, more frequently at a restaurant than at home. As international dishes and global flavors become more familiar, ethnic offerings will be increasingly viewed simply as flavor alternatives, rather than exotic specialties. 
Maggi
The Easy Way to Give Your Menu a Global Accent 
Did You Know? 77% of Millennials say they enjoy eating a mix of ethnic foods, according to the Boston Consulting Group.
That's a trend that's hard to ignore, and indeed many operators have already incorporated familiar Italian and Mexican flavors into their menus. Asian food, however, which accounts for 29% of the United States market's total sales according to the Specialty Food Association, remains somewhat more of a challenge for many kitchens.
That's where Maggi® comes in. The #1 most frequently bought food brand in the world according to Kantar Worldpanel, Maggi provides a versatile range of products that can be used to add authentic ethnic flavors to the menu. No wonder chefs in 80 countries around the world use Maggi products to save time and add consistent authentic flavors to their regional dishes.
Now these products are available in the United States through Nestlé Professional. Maggi seasonings, pastes, and bases provide everything you need to create the dishes with a global twist that your diners are looking for. When you use Maggi products it's like having a team of specialist chefs (with all their favorite ingredients) to help you in your kitchen.
Maggi Seasoning is the #1 selling seasoning in Asia, but it can also be used to build savory flavor in all kinds of recipes, not just Asian. Made from fermented wheat, Maggi Seasoning adds the quality of umami to foods. It brings out the full flavor in all kinds of entrées, gravies, soups, and sauces, and enhances the savory notes in meat, poultry, and seafood. Used in a marinade, glaze, sauce or dip, Maggi Seasoning brightens the bold flavors in a variety of ethnic cuisines; or just add a few drops straight from the bottle at any point in the cooking process. In vegetarian dishes, Maggi adds a delicious roasted flavor without adding meat or meat juices. It is also available in a 6.75-oz. tabletop format that allows customers to enhance food to their personal taste. The smaller size also allows Maggi Seasoning to be included in condiment stations.
Try This: Add a few drops to Bloody Mary mix for a true specialty cocktail, or use in the classic Michelada beer-based cocktail.
To add more zing to foods there's Maggi Spicy Seasoning, with its unique Sichuan pepper heat with deep umami flavor. This new variation of the world-famous Maggi Seasoning is perfect for a huge range of dishes across nearly every type of cuisine, from European to Asian to Latin American.
Get Started: Punch up traditional recipes with a little spice using Maggi Spicy Seasoning, as in this Egg Drop Soup Sichuan Style.
Maggi Thai-Style Curry Pastes, available in green and red, put the bold, on-trend flavors of Thai cuisine within reach. Full of authentic flavors, including chili peppers, lemongrass, ginger, fish sauce, and kaffir lime, these convenient pastes can be used to create the perfect curry, sauce or soup, or to add a Thai-style twist to any meat or vegetable dish. And they are gluten free.
Did You Know? Dipping sauces represent an excellent way to introduce customers to more unusual flavor combinations, such as this Green Curry Mango Sauce, which can be offered with grilled shrimp, chicken fingers, or satay.
For the ultimate culinary versatility, there are Maggi Chicken and Beef Bases. These gluten free, meat-first chicken and beef bases provide perfectly balanced natural flavors and aromas. Maggi bases are versatile and easy to use, making them ideal for creating authentic-tasting dishes and delivering consistent, enhanced chicken and beef flavors.