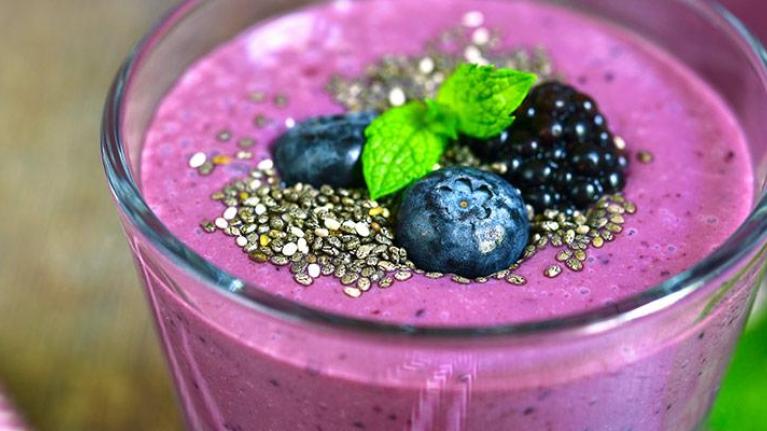 Explore the World of Global Beverages
October 19, 2017
Expand your beverage horizons with global favorites like agua frescas, Thai iced tea, and lassi. Follow the global flavor trend for liquid profits.
All-American lemonade and iced tea will always be popular on food service menus, but today's customers are also interested in other kinds of beverage experiences. Given the growing popularity of ethnic menu items, it stands to reason that interesting beverages from around the world would get more attention, too.
Here's how Nestlé Professional Corporate Executive Chef Kevin Wassler puts it: "The wide appeal of sweet beverages either derived from fresh fruits or cane sugar are extremely popular and are putting the soda companies on high alert." Appealing to the generation for whom exotic tastes and experimentation are key, adds Wassler, means that the drink menu is becoming as important as the food menu, whether or not alcohol is involved.
Here Are Some Global Beverages to Consider:
Aguas Frescas—These Mexican-style "cool waters" are made from a combination of fruit juices, cereals, flowers, or seeds blended with sugar and water to make light, refreshing non-alcoholic beverages. They've become popular in trendy taquerias and other venues where something fresh and different is welcomed by customers. In fact, according to Datassential, their incidence of menu mentions has grown more than 150% between 2005 and 2016. Popular flavors include horchata (see below), tamarind, watermelon, pineapple, strawberry, and even hibiscus. Nestlé Professional has a number of juice and flavored beverage mix products that can be used to create refreshing aguas frescas.
Wassler notes that these delicious beverages can also be a vehicle for savory flavors. "A cool agua fresca with orange juice or fresh berries is enhanced with a dash of chipotle and cilantro, just enough of a bite to tease the taste buds. Call outs on beverage menus to these flavors and unique preparations are important selling techniques."
Horchata—Though also an agua fresca, this sweet, milky beverage made from ground rice or nuts (such as almonds) is breaking out on its own as a flavor profile for lattes and iced beverages, says Datassential. For example, the Coffee Bean & Tea Leaf chain recently showcased the Horchata Latte (a blend of rice, cinnamon, vanilla, steamed milk, and espresso) and an iced version of the same beverage as a limited-time offer (LTO). The Horchata Mocha Frappe recipe below is easy to make using Coffee-mate® Café Mocha Iced Coffee Concentrate.
Vietnamese Iced Coffee—Brewed strong, iced, and flavored with sweetened condensed milk, this almost dessert-like beverage has grown more than 700% on menus in the 12 years since 2005, according to Datassential. Using cold brew coffee as a starting point keeps the beverage from being diluted, and also makes it easier to prepare Vietnamese coffee to order. Using NESCAFÉ® cold brew coffee as a starting point for Vietnamese iced coffee keeps the coffee itself from being diluted, and also makes it possible to offer the beverage made-to-order.
Thai Iced Tea—Similar to Indian chai, Thai iced tea blends brewed black tea with milk or sweetened condensed milk and such spices as cardamom, cloves, cinnamon, and anise. Datassential pegs its growth at 25.9% between 2005 and 2016. You can make Thai iced tea using your current iced tea dispensing system by infusing the condensed milk with the spices ahead of time, chilling it, and mixing it with the tea at the point of service.
Lassi—A blend of yogurt, water, herbs, and spices (such as mint or toasted cumin), and sometimes fruit—mango is especially popular—lassi is originally from India but is showing up on menus here in the United States. Datassential clocks a 12-year growth spurt for lassi of 14.8%, and the sweet mango lassi at more than 44%.
Matcha—The powdered green tea known as matcha has been widely touted by fans for its health benefits, and food service is catching on, with menu mentions growing a whopping 1,605.9% since 2005, says Datassential. Many of these have turned the once-exotic Japanese-style tea into value-added premium beverages. Jamba Juice has menued an LTO Green King Matcha Smoothie (matcha tea blended with almond milk, kale, bananas, and dates, touted to feature 1-1/2 servings of fruits and vegetables), while fast-casual café chain Le Pain Quotidien created an LTO around a Matcha Latte crafted with almond milk.
Mexican Hot Chocolate—Dense, sweet, and spicy, this wintertime treat (often served with the Mexican-style donut-like treat known as churros for dunking) is made with dark chocolate, heavy cream, warm spices such as cinnamon, nutmeg, and vanilla, and some type of hot pepper, such as cayenne or chile powder. Datassential tracked 12-year sales growth of 90.6 %, noting that Marie Callender's wintertime beverage LTO program featured housemade cocoa spiced with cinnamon and cayenne. Nestlé® Abuelita® Mexican Hot Chocolate, is a sweet, cinnamon-flavored hot chocolate. This tasty beverage is a traditional Mexican favorite and, when blended with any of our NESCAFÉ coffees, becomes our signature indulgent beverage, the Mokalita.

Sources: Datassential MenuMonitor, 2016
GLOBAL BEVERAGES
GET STARTED
No matter what their inspiration or where they hail from, great coffee beverages start with great coffee, like NESCAFÉ®  Espresso
Adding worldly flavor is easy with Coffee-mate®, available in a variety of different flavors and formats