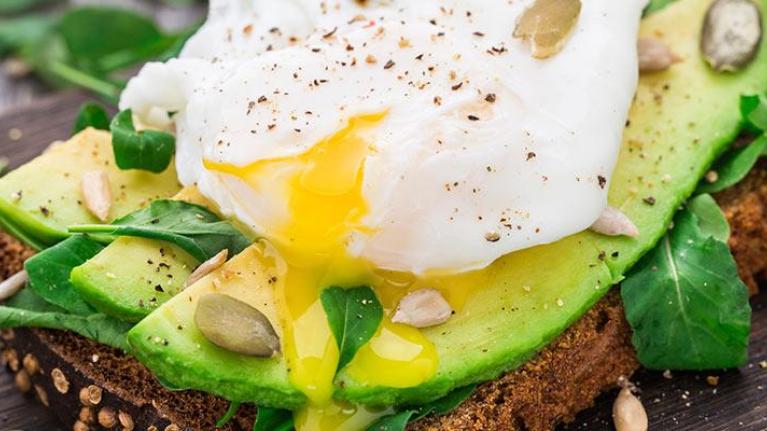 Get Creative with Sandwiches
July 10, 2015
A remarkable 71% of all restaurants serve sandwiches. Discover how you can make your sandwiches stand out from the crowd while drawing crowds to your operation.
The math is simple: Where there are sandwiches, there are sales. Build a better sandwich, reap improved sales.
According to Datassential (PDF), the vast majority of sandwich fans make theirs from scratch at home, and yet the category's popularity still leaves plenty of opportunity for food service establishments. In fact, the research firm's most recent Keynote Report on sandwiches shows that 71% of all restaurants have one or more sandwiches on their menu, ranging from 75% of quick-service restaurants to a surprising 62% of fine-dining venues.
Furthermore, respondents revealed that a truly great sandwich starts with having truly great: 
Bread (mentioned by 42% of respondents)

Meats/Poultry/Protein (38%)

Sauces/Flavors (8%)

Toppings (7%)

Cheese (6%)
Herein lies the opportunity to build a signature sandwich, one that customers will crave—and even pay more for.
Take a simple grilled cheese, one of the most basic sandwiches around. There's something magical about the combination of bread and cheese, spread with butter and grilled until it's at once crispy and melty-gooey. No wonder so many operators are crafting signature versions. Swap out the white bread for ciabatta, whole wheat, or another flavorful bread; step up the cheese to a premium specialty like aged cheddar or Gruyere (or a combo of different flavors); add tomatoes, bacon, pesto, cole slaw, or another flavor booster. Bingo, you've just built yourself a Signature Sandwich!
Tip: For detailed information on using Minor's® Flavor Concentrates and Ready-to-Use Sauces to create signature sandwich condiments and more, click the appropriate links.
Bring on the Bread: Forget about white, wheat, or rye. There are lots of other interesting breadstuffs to deploy. Although a classic like the club sandwich does best on the neutral background of a good-quality toasting white bread, try building a sandwich around any of the following, allowing the bread to inspire the filling (for instance, biscuits are a great platform for Southern-style fillings like country ham or pimiento cheese).
Olive Garden made news recently when it introduced a pair of sandwiches made on its iconic breadsticks, a savvy brand extension if ever there was one.
Other distinctive breadstuff possibilities include:
Waffles

Pita or lavash

Tortillas or Indian naan

Healthy multigrain

Rolls of all styles (bulkies, Parker House, etc)

Bagels

Croissants

Baguette

Focaccia

Pretzel rolls

Gluten free options
Did You Know? Hot Pockets® are fun stuffed pockets that can be menued as sandwiches or snacks; they're available in such signature flavors as Ham 'n Cheese and Chicken Melt.
Make Fillings More Fabulous: Stand aside, all you standard sandwich fillings. Even something as basic as ham and cheese or tuna has come in for a significant upgrade. Even the most prosaic classics, like roast beef or grilled chicken breast, can be jazzed up with the substitution of grass-fed, all-natural, or free-range ingredients, while more unusual options like fish, lamb, and vegetables are also coming on strong.
Also consider:
Grilled or roasted vegetables

Super-flavorful cheeses (feta, pepper Jack, blue-veined)

High-end cured meats (mortadella, Bayonne ham, artisanal bacon)

"Pulled" meats like chicken or pork

Smoked salmon or gravlax (cured, raw fish)

Confit or slow-poached fresh tuna

Falafel, mujadara (Syrian-style lentils and rice) and other Middle Eastern mixtures

Buttermilk fried chicken

Braised beef (ie, short ribs, pot roast)

Sautéed broccoli rabe
Try This: Comfort is assured with a Hearty Salisbury Steak Sandwich, made with Stouffer's® Salisbury Steak with Gravy, or a Rustic Meat Loaf Sandwich flavored with Minor's Herb de Provence Flavor Concentrate.
Incredible Sauces & Flavors: Mayo and ketchup will probably never go away entirely, but there are other solutions for adding moisture and flavor to sandwiches. Today's best sandwich sauces and flavor boosters are as much about texture as flavor.
You might want to try:
Sriracha and other hot sauces

Nut butters

Caramelized onions

Relishes

Warm Cheese Sauce

Gravy

Whole grain and flavored mustard

Tapenade, pesto, aioli, or other Euro-style sauces

Alfredo sauce

Hummus, plain or flavored

Vegetable purées, such as roasted red pepper or roasted garlic
Get Started: Look to Nestlé Professional for ingredients that can ramp up your condiment and sandwich sauce offerings, including Stouffer's Alfredo Parmigiana, Trio® gravies and Au Jus Mix, Chef-mate® cheese sauces, and Minor's products such, as Roasted Garlic or Sun Dried Tomato Pesto flavor concentrate which can be added to mayo or sour cream to create a signature sandwich dressing.
That Little Something Extra: This is where the special pedal hits the signature metal, offering texture as well as flavor, and a distinctive addition that no one else offers. Many sandwich specialists have discovered the appeal of coleslaw as a sandwich addition for instance, which adds not only a refreshing bit of acidity but also a pleasing crunch and color. Variations such as red cabbage are fair game.
Here are some other possibilities:
Potato chips or fries in the sandwich

Artisanal or housemade pickles

Sauerkraut or kimchi

Fruit (dates, fruit butter, apple slices)

Avocado

Olive salad

Cucumbers

Hot peppers

Flavored bacon, such as maple glazed or applewood smoked

A fried egg