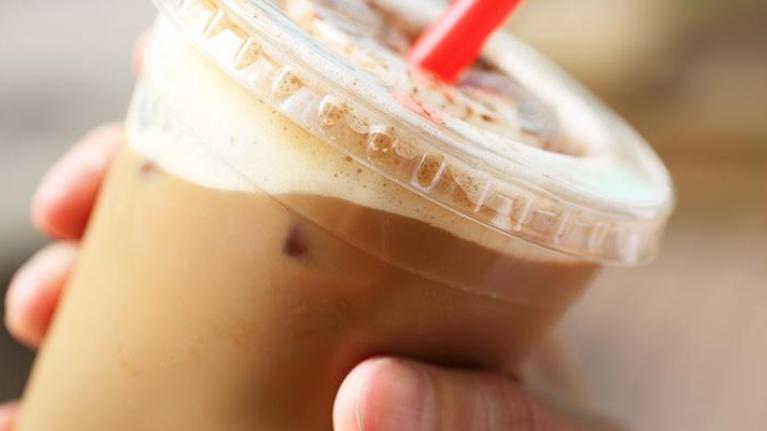 Grab-and-Go Beverages Satisfy Snackers
March 30, 2020
Beverages are popular snack items—especially at midmorning and midafternoon. Try adding specialty coffees, juices, iced coffees, and chai to your grab-and-go snack program for extra sales.
Today's beverages are more than just refreshments. Many specialty beverages—coffee and espresso, tea, juices, smoothies, hot cocoa—do double duty as snacks and between-meal pick-me-ups. And that makes them ideal for a grab-and-go program.
Take coffee, for example. According to Datassential, more than 20% of consumers who drink coffee consume brewed coffee or a specialty coffee (such as cappuccino or espresso) during the midmorning, and more than 15% enjoy it in the afternoon.
For more information on beverages as snacks, see below.
Defining snacks as anything eaten or drunk outside of a full meal, Datassential reveals some other significant patterns in its consumer research.
91% of respondents had a snack beverage the day prior to taking the survey
The average number of snack beverages consumed in that day was 3-4
More substantial beverage offerings such as smoothies, juices, lemonade, and milkshakes, specialty coffee beverages, and hot cocoa—in addition to iced and hot brewed coffee, and tea—can be positioned as grab-and-go snacks, with or without companion food items. Because they are less expensive than traditional snacks or appetizers, says Technomic, beverages are extra appealing as snacks.
Consider merchandising these beverage options for grab-and-go:
Iced and cold brew coffee
Customizable brewed coffee (DIY with flavor shots or flavored creamers)
Specialty coffee (cappuccino, latte, espresso)
Chai, hot or iced
Lemonade, including flavored varieties
Flavored ice tea, or 50/50 iced tea and lemonade
Hot cocoa
Shakes and other blended iced specialty coffee beverages
Smoothies
Juices and juice blends
Sources: Datassential Keynote Report, Non-Alcoholic Beverages (May 2015); Technomic Snacking Occasions Consumer Trend Report, 2016
The information provided is based on a general industry overview, and is not specific to your business operation. Each business is unique and decisions related to your business should be made after consultation with appropriate experts.
DID YOU KNOW?
Iced coffee is the fastest-growing beverage on limited-service menus, thanks to its flavor customizability
Beverages are the foundation of c-store food service sales, served at all c-stores
64% of all snacks include a beverage
Sources: Technomic Snacking Occasions Consumer Trend Report, 2016; Datassential CPP2014/2015 Snack Attack
GET STARTED
Coffee-mate® is available in a variety of flavors—in both singles and pump bottles—to bring value and excitement to a customized coffee platform
Nestlé Professional has Nestlé® Abuelita® Authentic Mexican Style Hot Chocolate Mix in its lineup of convenient hot cocoa bulk mixes to delight consumers