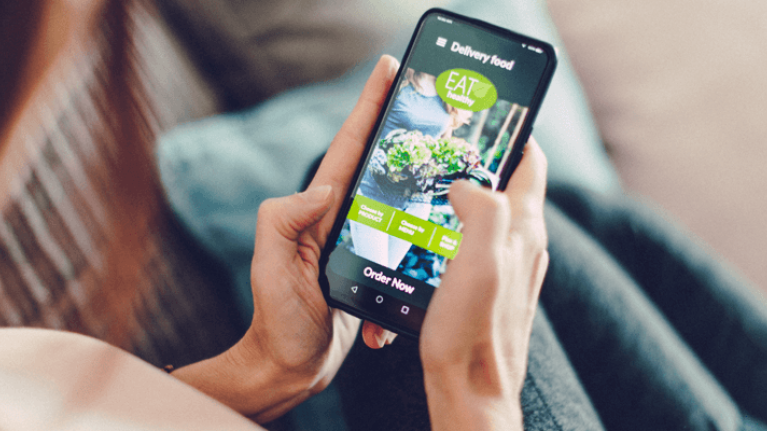 Health and Wellness on the Menu
October 13, 2021
Today, consumers are seeking individualized solutions to health and wellness, but with simple swaps and a few thoughtfully designed dishes, most menus can work for everyone.
The majority of consumers want to eat food that makes them feel good. According to a recent survey of 1,517 consumers conducted by Datassential, 87% of consumers consider their health and well-being when making a food purchase. More than 40% of those same consumers seek out foods that either give them energy, help them manage their weight, or make their body feel its best.1
The word "healthy" has evolved to mean different things to different people. Operators have moved past the calorie-focused offerings of yesteryear like diet sodas and salads or simply calling a dish "healthy" without additional detail.
Today, in addition to a plethora of specific dietary restrictions and allergies that have been showing up on menus, even social and environmental issues like animal welfare and local sourcing are associated with the health and wellness perception of dishes for some consumers.
For example, many consumers have recently integrated plant-based foods into their diet to help their health and the environment. The trend has risen sharply since 2015, due in part to celebrities, social media influencers, and the introduction of no-compromise plant-based burgers that taste more like "the real thing."
Evolving Any Menu for Today's Definition of Healthy
Years ago, terms such as "healthy," "low fat," and "light" may have been common on a menu. Today, savvy restaurateurs spotlight menu items that are vegan; vegetarian; gluten free; nut free; all natural; heart healthy; non-GMO; keto; low carb; organic; and more. The goal is not to be all things to all consumers, but to offer customers choices that fit into their current lifestyle.
A restaurant also does not need to be fully vegetarian or completely gluten free to appeal to those with dietary restrictions. A growing number of consumers, one in five, according to Datassential2, are not following a specialty diet, but are interested in restaurants that offer items for a specialty diet. College and university campuses have a finger on the pulse of specialty diet trends, with 88% reporting vegetarian items on their menus, according to Technomic Ignite.3 That's more than two times as much as the 35% of traditional restaurant operators who report menuing vegetarian items and gives some insight on what kinds of options future diners may be seeking. A word of caution—while a restaurant does not have to be completely dedicated to a diet to appeal to consumers looking for that dietary option, it does need to be able to credibly deliver on any dish that is labeled as meeting a dietary restriction. For example: If you can't ensure that a gluten free pizza is prepared on a surface that hasn't been contaminated with gluten, be upfront about that limitation. Consumers appreciate transparency.
Another option is to appeal to consumers who want to enjoy the same foods they always have, but in smaller quantities. According to a recent study by Datassential, one in four diners would be motivated to choose healthful options at a restaurant if they had the option of a smaller portion size.4 The movement to reduce the protein portion of a meal and make up the remainder with plant-forward ingredients like vegetables, fruits or grains is another option to consider, inspired by the work of Menus of Change. 
When operators offer flexibility in protein options and entrée portion sizes; build-your-own meal options; clearly labeled allergens; and specialty diet options on menus, consumers can come closer to a happier, healthier, and more personalized restaurant experience.
How to Menu Wellness
Remember that everyone loves great-tasting food. Name every dish in an appealing way and include terms on the menu that are approachable options for vegans, vegetarians, those with nut/dairy allergies, and anyone who wants a gluten free meal, as a secondary descriptor
Offer a plant-based version of your most popular meat-based dish to inspire a new set of customers to make it a favorite
Create LTOs that feature different specialty diets, such as gluten free, keto, and vegan to see which ones are most popular with customers. Popular chain restaurant LTO examples include El Pollo Loco's Chickenless Pollo Taco, plant-based orange chicken at Panda Express, and non-dairy Salted Fudge Bar ice cream at Baskin-Robbins
Offer consumers a build-your-own meal option that lets them choose their own protein, vegetables, and sauces
Look beyond the safety net of pasta primavera and salad for vegetarians. Create decadent and saucy fried cauliflower wings, vegan macaroni and cheese, or artisanal flatbreads
Make nutrition information easy to find on your website and menu
Offer oil and vinegar for salads; brown rice as an option instead of white; and grilled proteins in addition to traditional sautéed or fried versions
Market healthier options alongside more decadent ones on social media to help ensure that all consumer cravings are covered
Sources: 1. Datassential New Food Values Keynote Report (2021). 2. Datassential Creative Concepts Specialty Diets (2020). 3. Technomic Ignite (2021). 4. Datassential New Foundations in Health (May 2021).
The information provided is based on a general industry overview, and is not specific to your business operation. Each business is unique and decisions related to your business should be made after consultation with appropriate experts.
Fastest-Growing Dishes on Healthy Menus
| | |
| --- | --- |
| Menu Item | 4-Year Growth |
| Avocado Toast | +858% |
| Cold Brew | +406% |
| Vegan Burger | +160% |
| Waffle | +110% |
| Almond Milk | +95% |
| Breakfast Burrito | +92% |
| Pudding | +92% |
Source: Datassential, The World of Health and Wellness (2021)
Declining Healthy Ingredient Menu Trends
Wheat-Free: -32.0%
Paleo: -25.8%
Cholesterol-Free: -24.0%
Lighter Fare: -23.6%
Local: -18.9%
Grass Fed: -17.2%
Cage-Free: -15.4%
Sustainable: -14.9%
No Sugar: -14.2%
Clean Label: -13.7%
Source: Technomic Ignite (2021)