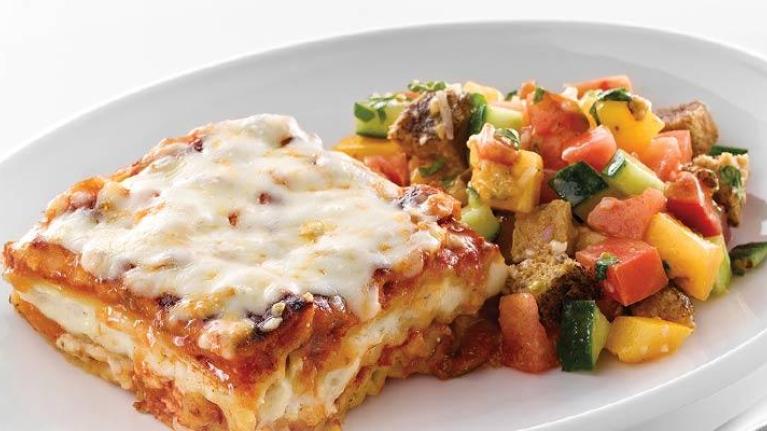 Healthy Eating: Don't Forget the Pleasure
January 19, 2015
Healthier menu options continue to trend strong, but let's not forget that eating is about pleasure as well as health. Make sure you know which menu descriptors say "healthy" while also appealing to your patrons' appetite. Plus, learn what you can do to make the local-source trend your friend.
When it comes to healthy options, freshness and flavor are just as important to consumers as calories or fat content.
Healthy eating isn't about giving up the things you love—just eating sensibly and practicing portion control. And this is especially true when people eat away from home, according to a study by the NPD Group.
"Typically, the perception has been that healthy eating to consumers means low calorie and low fat, and our findings show that the perception is not the reality," says NPD's Bonnie Riggs. "Descriptors like fresh or natural will resonate more with consumers than less calories."
In addition, the study revealed that consumers place a high value on taste whether they are eating healthfully or not, and some consumers equate healthier foods as not being as tasty. Strategies such as offering more fruits and vegetables, menuing whole grain items, and touting wholesome, authentic, and clean-label (minally processed) products also appeal to today's consumers.
Get Started: Nutripro is a one-stop resource for today's operator, offering restaurant-quality recipes, with fresh-tasting, easy-to-prepare concepts and information about integrating better-for-you options into an efficient and profitable operation.
Putting Flavor into Healthy Practice
It's no coincidence that many food service establishments are increasing their efforts to offer locally sourced and farm-raised products. In Maryland, for instance, a group of 17 hospitals—members of the group Maryland Hospitals for a Healthy Environment—hosted farmers' markets this past summer.
Dining Services at the University of Massachusetts Amherst has been sponsoring an on-campus market for a number of years, and has made an industry-leading commitment to source at least 25% of its produce locally.
Ken Toong and his staff at UMass Dining are committed to doing things the sustainable way. As executive director of auxiliary services, which oversees the award-winning Dining Services department, Toong is responsible for serving some 5 million meals a year to a demanding, socially conscious, and health-oriented student and employee population.
Get Started: Nestlé Professional has a complete lineup of products that support the balanced nutrition trend, from whole grain versions of macaroni and cheese and lasagna to bases with all-natural ingredients.
The array of dietary options at UMass—ranging from display cooking, traditional and international dishes, comfort foods, pizza, grill items, pasta, salad, sushi, and omelet bars, to noodle bowls, vegan, and vegetarian dishes—is designed by a task force of students and Dining Services decisionmakers to meet the complex dietary needs and desires of students.
This includes the "Be Smart. Eat Smart. Live Smart," program, which is designed to deliver to students both delicious food and healthy options. It features 11 steps to help students embrace a healthy lifestyle, eliminating trans fats, limiting sodium and sugar, offering protein from plants and fish, and providing more fruits, vegetables, and whole grains. Another initiative, called Small Plate, Big Flavor, offers smaller portions.
Says Toong, "It's what the students want: food that is locally sourced, socially responsible, and healthy."
UMass Amherst is also home to one of the first permaculture gardens on a public university campus in the nation, supplying local and sustainably grown produce to its dining services. Previously a grass lawn, the 1/4-acre Franklin Permaculture Garden is located adjacent to Franklin Dining Commons, one of the four dining commons on campus, and produces more than 1,000 pounds of vegetables annually.