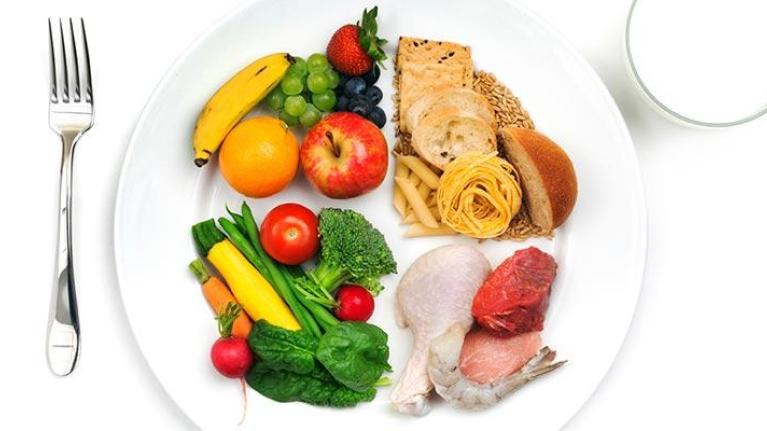 Guilt-Free Consumption. Give Your Customers the Option.
October 19, 2021
Healthy, tasty food served with a social responsibility ethic. That's what is drawing customers. Learn how you can get on top of the trend with a few key concepts, along with easy-to-implement recipes.
Not so very long ago, having a "healthy" menu was all about calories. But while the regulatory environment still seeks to define healthy eating by calorie counts, the real world is a lot more subtle than that. (In fact, a Reuters Health poll revealed that only one in three consumers actually pays attention to these numbers, and that they don't affect ordering patterns.)
That doesn't mean your guests aren't concerned about healthy eating, however—they're just taking a new look at what it means. And data from AlixPartners indicates that consumers are planning on fewer dining-out occasions in part because of a desire for healthier eating.
That's the crux of today's nutrition challenge: Figuring out what your customers want when it comes to healthy options. What's fair to say is that the market for healthy foods is evolving from weight-driven considerations to a sense that the right food as part of an overall healthy lifestyle can enhance both enjoyment and longevity. And social consciousness—embracing such issues as humane animal treatment and fair trade for workers—is also part of the equation. Welcome to what trendwatching.com refers to as Guilt-Free Consumption.
For an example of how it all comes to work, consider the totally renovated Hampshire Dining Commons at the University of Massachusetts, Amherst, which focuses on serving minimally processed foods, more plant-based seasonal items, more sustainable seafood, and healthier oils, fats, and beverages.
Did You Know? MenuStat is a program that tracks the calories, fat, sodium, and more in over 35,000 menu items at major chain restaurants, and allows users to compare items from different restaurants to see how they have changed nutritionally over time.
The Good Protein
Through all the ebbs and flows of carbs and sugars and fats in recent years, protein is emerging with a healthier halo around it. Foods that are both high in protein (such as meat) and that represent high-quality protein (i.e., heirloom pork or wild salmon) hold particular appeal.
Yogurt – Driven by the surging popularity of Greek yogurt, this tangy dairy product option is moving into food service as a healthy, high-protein (and vegetarian) menu-maker
Grains and Beans – The ancient grain quinoa is notably loaded with protein and other nutrients, but so are lentils, chickpeas, oatmeal, brown rice, soybeans (aka edamame), and others—and they're all gluten free and vegan to boot
Get Started: Stouffer's® offers seven different products that feature healthy whole grains, including Macaroni and Cheese and Chicken Fettuccine.
Seafood – Consumers are getting savvy to the nutritional profile of fish and shellfish, which is naturally low in fat and packed with beneficial nutrients like Omega-3s
Grass-Fed Beef – It's not just about the humane treatment of animals; grass-fed beef is leaner than standard beef, and it has come to represent the socially and nutritionally conscious way to enjoy burgers and steaks, as well as lamb and bison
Antibiotic- and Hormone-Free Chicken – Another example of the American consumer's turn away from "factory" meat production, naturally raised chickens are becoming part of the shorthand for healthier proteins
Nuts – According to the NPD Group, the recently released Harvard study on the health benefits of eating nuts just confirmed what health conscious consumers already know: that nuts are good for you. In fact, nuts rank among the top 10 snack-oriented convenience foods for U.S. consumers motivated by health and weight needs.
Try This: Chicken Teriyaki with Cashews is full of flavor and crunch, thanks to healthy cashews.
Plenty of Produce
Fresh equates to healthy in the consumer's mind, and one of the best statements of freshness is a menu that features lots of fruits and vegetables.
For example, fast-casual Veggie Grill isn't considered a healthy concept because it's vegetarian, but because its menu features healthy-halo vegetables like kale, mushrooms, and carrots, as well as beans and "supergrains."
At Bruin Plate, a residential dining option on the campus of UCLA, the produce-intensive, seven-station menu platform is considered as much an opportunity to educate students about healthy lifestyles as it is a place to grab dinner.
And the Silver Diner, a small chain of classic American diners based in the Washington, DC, area has introduced a Healthier Selections menu that includes not only vegan and vegetarian items, but also produce-packed breakfasts, appetizers, soups, and salads, like the Warm Roasted Local Veggie Salad with beets, squash, brussels sprouts, eggplant, red peppers, basil, rocket greens, kale, sunflower seeds, pecans, and dried apricots in housemade champagne vinaigrette.
Get Started: It's easy to offer gluten free soups when you start with Minor's® Natural Gluten Free Bases.
Gluten Free and More
With the number of food allergies and sensitivities on the rise, more consumers equate "healthy dining" with allergen-free options, including peanut-free, dairy-free, egg-free, and—especially—gluten free. According to the NPD Group, in fact, as much one-third of American consumers report a desire to cut down on gluten, which has led to a tremendous increase in the number of gluten free products in the marketplace.
Not surprisingly, food service operators are doubling down on their efforts to offer gluten free options, including such traditional wheat-based items as pizza and bread. And that makes catering to the gluten free set more of a marketing imperative. In the meantime, the Food & Drug Administration has recognized the need with a new standard definition of food labeled as "gluten free."
Fairmont Hotels & Resorts has been on the forefront of this trend, including gluten free menu items in its Lifestyle Cuisine Plus initiative, which also includes appetizers, entrées and desserts to address diabetes, heart healthy, vegan, raw, and macrobiotic dietary needs.
Did You Know?: Minor's® offers some two dozen Gluten Free Products, ranging from Beef Demi Glace Gluten Free to Cilantro Lime Flavor Concentrate, which is not only gluten free but also vegetarian.