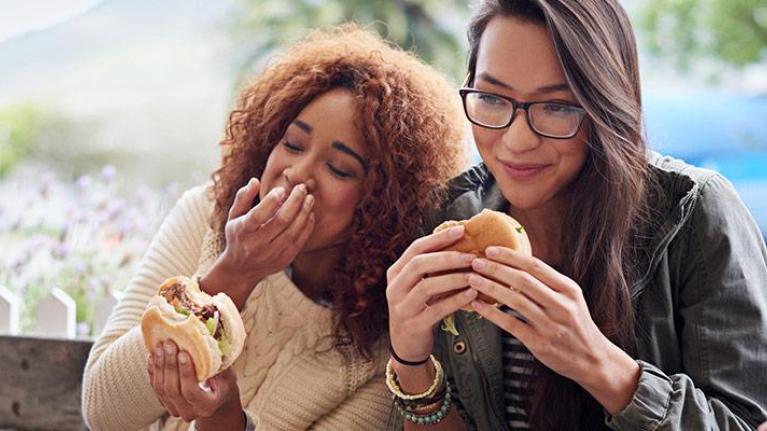 Marketing Strategies for the Millennial Generation
March 1, 2017
Discover the exciting news about Millennial diners–they're adventurous and have money to spend. Learn to market to this important segment. 
Millennials. Even the word sounds like opportunity—as well as challenge. Also known as Generation Y, members of this vast cohort (defined here as having been born between 1980 and the mid-2000s) now range in age from 20 to their mid-30s, and have passed the Baby Boom in terms of numbers. They're also more ethnically diverse, more socially networked, and more open to change than any other previous generation.
Some other things to consider about Millennials, according to Census data as well as the Pew Research Center, Millennial Marketing, and the Council of Economic Advisers of the United States:
More than 43% of the population is non-white, including significant groups of Latino and Asian immigrants who have come to the United States in the last several decades
With immigration adding more numbers to its group than any other, the Millennial population is projected to peak in 2036 at 81.1 million
Millennials are still contending with having started their careers during an historic economic downturn, and have been later to marry, have children, and buy homes than earlier generations
Nonetheless, about one in four Millennials are parents
Millennials spend an annual $600 billion and could account for $1.4 trillion by 2020, or 30% of total retail sales
Get Started: For three ways we can help you please the millennial generation see below.
Attracting Generation Y
The Millennial generation has a pop culture reputation as a trendsetting, Instagram-posting, Next Big Thing-seeking group that is driving so much change in the food service industry. According to the 2014 Datassential report Trendsetting Scores Millennial, there are a number of strategies that work for satisfying this demanding customer base—as well as the larger universe of patrons in general:
Provide the Whole Package – Properly executed food and an attractive environment are givens, qualities that all patrons should be able to count on being able to get wherever they dine. Millennials love to eat out and have grown up in the restaurant culture, and they expect an overall experience that also provides value, convenience, menu variety, and a sense of social awareness, to both customers and the world at large.
Build in Customization – Being able to order their food just how they like it is very important to Millennials, and the good news is that customizable menu platforms, from salad bars to chef-made omelets to order, also allow patrons to tailor food to their taste and dietary preferences. Customizable menu items also allow patrons to mix-and-match a different meal every day, ensuring menu variety.
Put Prep in View – Why just put out the food, when you can put on a show? Guests love to watch sushi being rolled, avocados being turned into guacamole, and burgers and hot dogs being cooked to order. Build-your-own menu concepts like made-to-order bowls not only address patron desire for customization, but they also reinforce freshness and create a sense of excitement.
Emphasize Convenience – How this plays out depends on the segment, but fast-paced Millennial lives are dependent upon such convenience-based concepts as online or app-based ordering, drive-thru and dedicated takeout service, prepayment options, central information kiosks, onsite delivery, and more.
Tout Transparency – Millennials value transparency, and that includes their food service choices, and many food service brands are getting on board. On menus and websites and through traditional marketing and social media, the following strategies speak to this trend:
Calling out specific sources for ingredients (including farms and local producers)
Practicing "conscious" purchasing (Fair Trade coffee, free-range poultry, organic produce)
Providing nutritional information about menu items, including calorie counts and allergens
Committing to "green" practices such as recycling and waste reduction
Treating employees and customers ethically and with concern for their safety
Serving clean food (minimally processed, naturally raised, free from GMOs, etc.)
Demonstrating involvement with the local community
Stay Connected – Leverage social media to create multiple touchpoints for this wired-in group. This includes Facebook and Instagram at a minimum, as well as Twitter, YouTube, and other platforms where appropriate. Paying attention to the appearance of food is particularly important for this visually-oriented strategy. In addition, this is a generation that favors communicating by text, and this represents an opportunity to reach out on a more individual basis. In addition to constructing an email-based mailing list, consider requesting guest's smartphone information for text reminders, such as availability of special menu items, birthday wishes, and news of events, or send a message asking how customers' experiences could be even better. Expect real-time feedback on any service issue and be ready to address it immediately.
Offer New Things – It's always good to be able to create news and do something different, but all the more so with demanding Gen Y customers. Be prepared to change out menus to keep things fresh, use specials and promotions to provide (and market-test) new menu items, and adapt to seasonal changes and consumer trends. This includes foods that are either indulgent or better-for-you, since many patrons view dining out as a way to treat themselves, while others seek to stay healthy. Global foods are also of great interest to this food-curious generation.
Create a Community – Millennials view dining out as a way to connect with friends, coworkers, and others. Offer customers a variety of spaces to congregate, from high-top tables to comfy couches. Consider a communal table where they can meet for a drink or simply plug in and work. Offer snacks and drinks, even a happy hour for unwinding at the end of the day.
Sources: www.census.gov; www.pewresearch.org; www.millennialmarketing.com; www.Hartman-group.com; Datassential: Trendsetting Scores Millennial (2014)
THREE WAYS WE CAN HELP YOU
HERE'S THE THING
Many Millennials are nostalgic for a past that no longer exists—except in popular culture. Legacy brands (such as Nestlé® Toll House® and Stouffer's®) and old-fashioned comfort foods like Macaroni and Cheese and pudding can speak to that longing. 
THREE WAYS WE CAN HELP YOU
GET STARTED
Nestlé Professional Action Stations offer a choice of different menu concepts, ranging from breakfast and health and wellness to street food and snacks, that can be set up as either self-serve or chef-attended.
THREE WAYS WE CAN HELP YOU
DID YOU KNOW?
Nestlé Professional provides a number of gluten free products and recipes.