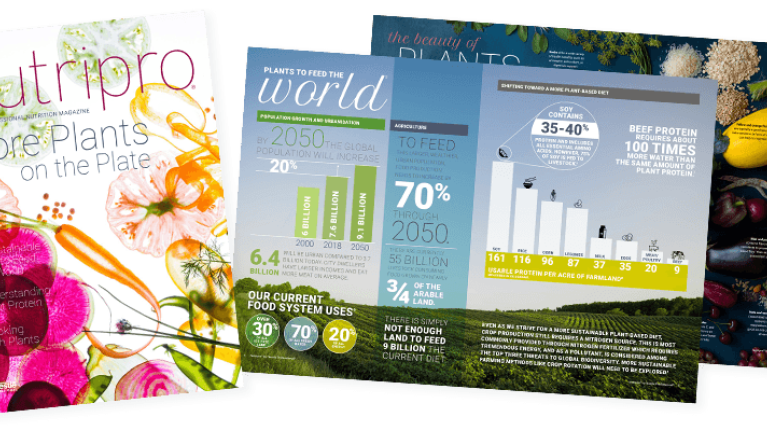 Nutrition, Health & Wellness
Nutripro: More Plants on the Plate
October 19, 2018
People around the world are choosing to eat less meat and incorporating more plant-based foods into their diets. Learn what's behind this trend, and how to make it work in your operation.
 
What's Inside This Issue:
A Sustainable Way to Feed the World
Understanding Plant-Based Diets
Getting Protein
Complementary Proteins Across Cultures
Plant-Based Beverages
The Beauty of Plants
Serving It Up
Cooking with Plants
 
The information provided is based on a general industry overview, and is not specific to your business operation. Each business is unique and decisions related to your business should be made after consultation with appropriate experts.