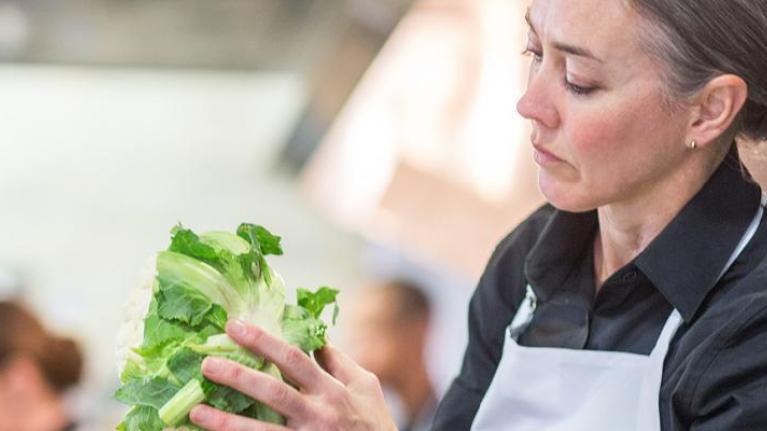 Planetpro: No Time to Waste—More From Every Ingredient
October 18, 2021
Generations of cooks have learned to squeeze every ounce of goodness from their ingredients. And many time-honored techniques are also effective ways to cut down on kitchen waste.
Prepare to Please
Provide a range of portion sizes on the menu so guests can match their order to their appetite.
Cook dishes only on demand, or use past orders to forecast proper amounts.
Let guests choose their own sauces and side dishes so they won't leave foods they dislike on the plate.
Train and mentor staff to avoid recipe and cooking mistakes and to follow serving size guidelines.
Getting More From Less
Spent Cooking Oil
Partner with a vendor who can equip your kitchen to trap spent grease and cooking oil, schedule pickups, and haul it away to repurpose it as biofuel or a supplement for animal feed.
Fruits, Vegetables and Herbs
Use only edible garnishes.
Add shredded trimmings and peels to stuffing, meatless burgers, or breads.
Chop stems, cores, and extras for slaws or quick pickles.
Use blemished pieces in salads or mashes.
Tie onion skins and peelings into cheesecloth and cook in broth to add color.
Mince or purée to flavor butter.
Purée starches to create a thickener.
Cook extra or overripe fruit in jam, sauces, pies, or cobblers.
Juice produce for smoothies or make syrups and infusions.
Protein And Cheese
Cut up trim scraps for salad, quiche, or soups.
Boil poultry carcasses with leftover vegetables to make stock that you can freeze.
Roast bones and cook with tomato paste, aromatics, and herbs to make fond de sauce.
Add cheese scraps and rind to flavor broth with umami.
Beverages
Add sugar to extra coffee grounds and use as a rub for meat.
Use extra dairy products in chowder or pudding.
Freeze juice or coffee for flavored ice cubes that won't water down drinks