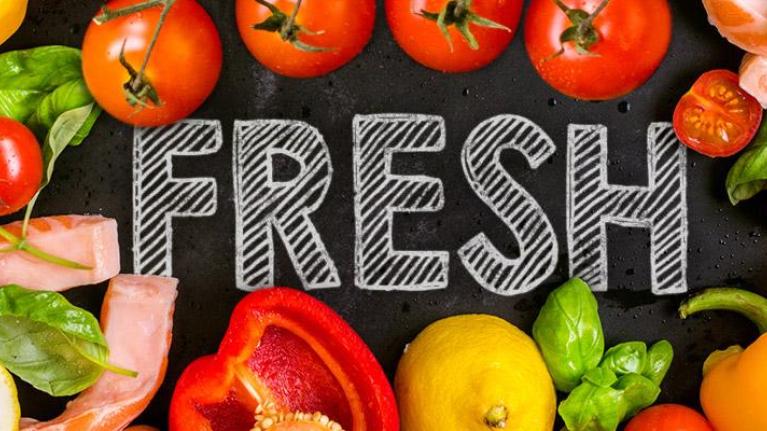 To Sell Healthy, Call It Fresh
October 19, 2016
Healthy once meant diet; the trend now is fresh. Fresh tells patrons that the ingredients are both wholesome and delicious. Learn tactics to make fresh work for you.
The word healthy has meant a lot of different things to a lot of different people, but one thing it no longer means is simply cutting calories and avoiding sugar. Today the concept of healthy eating means making choices about what or how much one eats, with the intention of improving and maintaining good health. Datassential calls this "Healthy 2.0," which favors items that may not necessarily align with nutrition standards but that consumers feel good about eating (natural, local, organic, etc).
According to The NPD Group's most recent Eating Patterns in America report, dieting among US consumers has been steadily declining, with only about 22% saying they are on a diet. When they do diet, it tends to be a regimen on their terms, and their approach to losing weight is to exercise and eat more healthfully. For a lot of consumers, that means eating foods that are fresh, clean, and sustainable.
Fresh Cues
The Hartman Group's report on Diners' Changing Behaviors reveals that the ultimate symbol of quality on a food service menu is "fresh" (cited by 55% of respondents). Moreover, according to The NPD Group, consumption of fresh food increased 22% between 2003 and 2013, to over 1 billion eatings, and will continue to grow for the foreseeable future.
Nothing says fresh like an onsite garden and an open kitchen where customers can see their food being prepared, but for operators who lack those luxuries, here are other ideas for keeping freshness top-of-mind.
Take advantage of merchandising opportunities. Display fresh produce, glass jars of pasta, condiments, and other scratch ingredients on buffets, serving stations, entry areas, and pickup windows—even if it's just bowls of onions and braids of garlic, these menu makings add a halo of freshness. Putting baked goods on display in cases, baskets, and on stands—just like in old-fashioned diners—is another way to emphasize freshness.

Customers equate freshness with ingredients and menu items that are local, small-batch, artisan-made, farm-raised, whole grain, ancient grain, heirloom, handmade, housemade, hand-crafted—and more—with freshness. If you have them, promote them.

Sustainability is another hot button that dovetails with fresh perceptions. If possible, seek out—and give a shout-out to—proteins and produce that are organic, farm-raised, free-range, cage-free, pasture-raised, wild-caught, foraged, and so on.

Items that are cooked to order or that can be built to the customer's specifications (such as carved-to-order sandwiches and create-your-own omelets) carry a powerful message of freshness that casts a halo around the entire menu.
Get Started: Nestlé Professional Action Stations are designed to allow operators to make a variety of different foods to order, including soups, breakfast, salad, and wellness concepts, in full view of the customer.
Use as much seasonality in menuing as possible. Seasonal menu changes, as well as daily, monthly, and seasonal specials send a strong message of freshness.

Use menu copy to reinforce freshness. Items like salad greens are sure to be fresh; say so in the menu: "fresh salad greens," rather than "tossed salad," for instance. Point out if your salsas are made fresh in-house every day, or if you use fresh rather than frozen beef in burgers.

Use speed-scratch components, such as sauces and bases, in recipes along with raw and scratch ingredients, to save time and devote more energy to keeping things fresh.
Tip: Nestlé Professional has a number of speed-scratch products to help you produce any kind of menu, including Minor's® bases, sauces, and flavor concentrates, and convenient Dry Roux, a cooked mixture of butter and flour that replaces classic roux to create all types of fresh-flavored, scratch-quality entrées and side dishes. Other products include Maggi® bases, seasonings, and pastes; Stouffer's® sauces; and Trio® and Chef-mate® sauces and gravies.
Pay attention to the quality and holding times of all foods. Sandwich garnishes such as sliced tomato and lettuce sets, for instance, should not be held over from a previous day's service. Pre-plating should be kept to a minimum. Set strict guidelines for how long cooked items like French fries can be held before disposing, and make sure everyone sticks to them.

If possible, source high-profile ingredients like height-of-summer tomatoes and fruits locally—and promote that on menus and point-of-sale.

Clean up the menu. According to The Hartman Group, consumers look for products with healthy nutrients such as fiber and protein, new and interesting flavors, and that are free from hormones, high-fructose corn syrup, GMOs, and antibiotics, as well as gluten and other food-allergy triggers. As Nation's Restaurant News puts it, in order to attract consumers today, what's not on the menu is just as important as what is.
Did You Know? As part of Nestle S.A., Nestlé Professional is committed to improving all of its products in the area of nutrition and consumer preferences. This includes eliminating trans fat in its products, and reducing sodium, sugar, and artificial colors and flavors. In addition, Nestlé offers a number of products that are gluten free, whole grain, low sodium, or contain no added MSG.