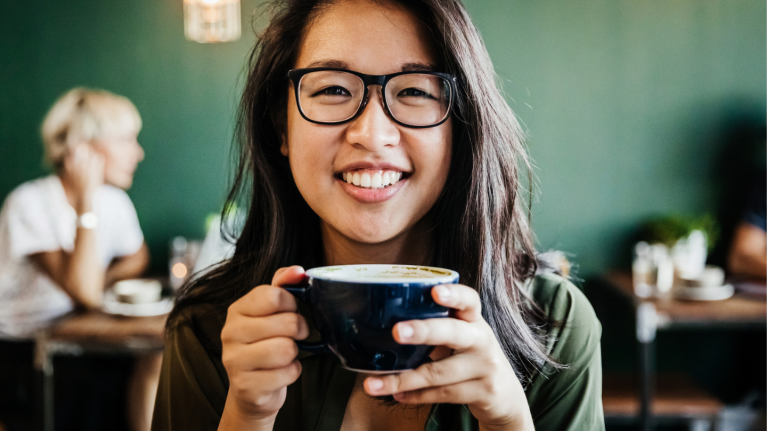 10 Beverage Promotions That Work
August 1, 2020
Beverages are add-ons that add lots of profit. Discover 10 easy ways to promote beverage sales. It can be as easy as a food/beverage combo suggestion from the server. 
Great beverages can be the start of better sales, but even the best ones don't always sell themselves. Grease the wheels and get customers thinking about adding a beverage to their order with any one—or more—of these easy promotional ideas.
Go Big – From batched cocktails like Negronis and brunchtime screwdrivers to family-size pitchers of juice and specialty iced tea, large-format beverage service offers value for the customer and is also easier on staff.

Travel the World with Coffee – Encourage experimentation and deepen the coffee experience by offering global coffee specialties such as Brazilian cafezinho, Cuban coffee, Italian ristretto, Korean dalgona, Vietnamese cà phê sữa đá, and French press.

Be Inspired by the Seasons – Some of the best food menus promote seasonality, and so can beverage selections, with ingredients and flavors like fresh berries and stone fruits with iced tea or lemonade in the summer, and warming spices and caramel for hot cocoa or coffee in the fall.

Pair Up – Matching a beverage—whether alcoholic or non—with a specific food item, either printed on the menu or given verbally by a server, is a form of suggestive selling that's both subtle and effective.

Don't Forget "Happy Hour" – The idea of offering cocktail or specialty beverages like milkshakes or ice cream sodas during limited hours, such as otherwise-slow late afternoons, is a time-honored tradition that still nets great results. Adding a selection of snack food items builds participation and sales.

Double Down on Flavor – Juice blends and flavored iced tea represent an increasingly popular way to build excitement around these ever-favorite categories. Introduce them with point-of-sale merchandising, discounts or coupons, or combos with best-selling food items.

Tie in Special Days – Build beverage promotions (food, too) around a variety of different calendar days, including lesser-known events such as Derby Day, Black Friday, or Bastille Day, as well as the usual St. Patrick's, Super Bowl, and Memorial Day. This not only leads to more people ordering a particular beverage, but those who do will also be sharing, linking, and tagging you in social media.

Leverage a Local Event – Plan a promotion around a big event nearby, like a sporting event, concert, or festival. This helps drive business and generates awareness of your restaurant to a much larger audience, and you may be able to dovetail with the event's marketing.

Think Charitably – Donate a portion of the proceeds from a top-selling beverage to a meaningful charity, such as the local fire department, food bank, or animal shelter. Better yet, ask customers to vote on who they'd like the donation to go to.

Loyalty Pays – Offer guests an incentive for customers to keep ordering. For instance, a coffee shop offers guests a buy nine program to get the tenth coffee free; or for a pub, tells customers to try every beer on the list and get 10% off beers for the year. 
The information provided is based on a general industry overview, and is not specific to your business operation. Each business is unique and decisions related to your business should be made after consultation with appropriate experts.
TRY THIS
To make coffee service more promotable, offer a selection of enhancements such as individual flavored coffee creamers, cinnamon sprinkles, flavored syrups, and more.