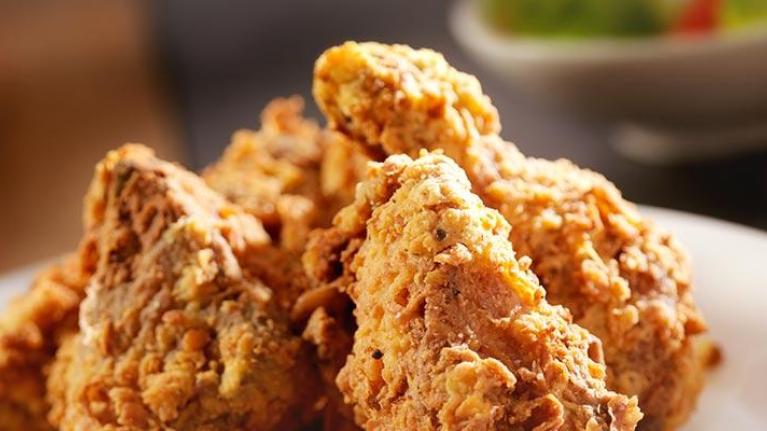 Chicken: Classic to Cutting Edge
October 19, 2021
Chicken has universal appeal for consumers. For chefs, it has great flavor and profit potential. Learn the latest trends that have chicken sales flying high.
Which came first, the chicken or the food-cost increases?
Whatever the reason, chicken seems to be on more menus than ever, and in more interesting guises, as operators and customers alike search for better value. Chicken is winning the meat wars on quick-service menus. And in specialty restaurants—where chicken was once the default menu item for the unadventurous—the bird is going innovative.
The Bishop, in Avondale Estates, GA, has become well-known for its Springer Mountain Farms Smoked Fried Chicken, served with cauliflower purée, pickled black-eyed peas, and honey butter. At Dirty French, in New York City, the $72 chicken for two is billed as an epic, 2-part event. David Chang is famously doing a spicy fried chicken sandwich as practically the only menu item at his new fast-casual Fuku, and Michael Kornick's DMK Burger & Fish, in Evanston, IL, is being recast as Arlen's Chicken, specializing in—of all things—gourmet chicken nuggets for the Millennial set, available in a variety of flavor profiles.
Try This: Red Chile Adobo Chicken under a brick can be menued as an upscale specialty for two.
In some places, chicken has always been a protein of choice.
Like its name proclaims, Chicken Salad Chick is a growing chain of fast-casual restaurants appealing to women with a menu that showcases chicken salad in all its different combinations and permutations, from jalapeño to Southern style, sandwiches to salad platters
At Blinn College in Texas, the cafeteria menu features chicken on a regular basis, from chicken fried steak and chicken nuggets to Italian chicken breast and chicken & wild rice casserole
KFC (fka Kentucky Fried Chicken) continues to expand the appeal of chicken with innovations like Go Cups and Bowls
At Sodo Kitchen, the Bon Apétit managed employee dining facility in the Seattle headquarters of Starbucks, which is also open to the public, local farm-raised chicken is prepared on the rotisserie and in such specialties as chicken tikka masala and wood oven-roasted Buffalo chicken calzone
Apart from its relatively low food costs, chicken boasts versatility and the kind of universal appeal that ensures its continued popularity. Even a straightforward item like roast chicken can run the gamut from comfort-food classic to luxury signature—in part because of the increased availability of premium niche poultry such as free-range, locally farm-raised, Jidori, and Amish birds.
Did You Know? Fried chicken is having an extended moment, in sandwiches, platters, and chicken and waffles. Here's a guiltless version.
The game-changing premium chicken trend is also extending to more budget-friendly venues. For example, all-natural and antibiotic-free chicken is being adopted by many operations, ranging from Chick-fil-A to the University of Massachusetts. 
And then there's the chicken wing, a menu item that, like the hamburger, seems to show no sign of waning popularity. The 1,220-unit Buffalo Wild Wings chain dominates the arena on the strength of its customizable menu of bone-in and boneless wings served with a choice of more than 20 different sauces. No football game would be complete without wings—and it doesn't have to be, with the 2 Fat 2 Fly stuffed chicken wing food truck on the road. Chef-driven American restaurants like Black Barn Tavern, in Manhattan, serve inventive specialties like Crispy Chicken Wings with tomatillo and cilantro sauce.
Get Started: Offer your own array of different wing sauces courtesy of Nestlé Professional, with products like Minor's® sauces and flavor concentrates; Maggi® Seasoning and Thai style curry pastes; and Chef-mate® Cheese Sauces.