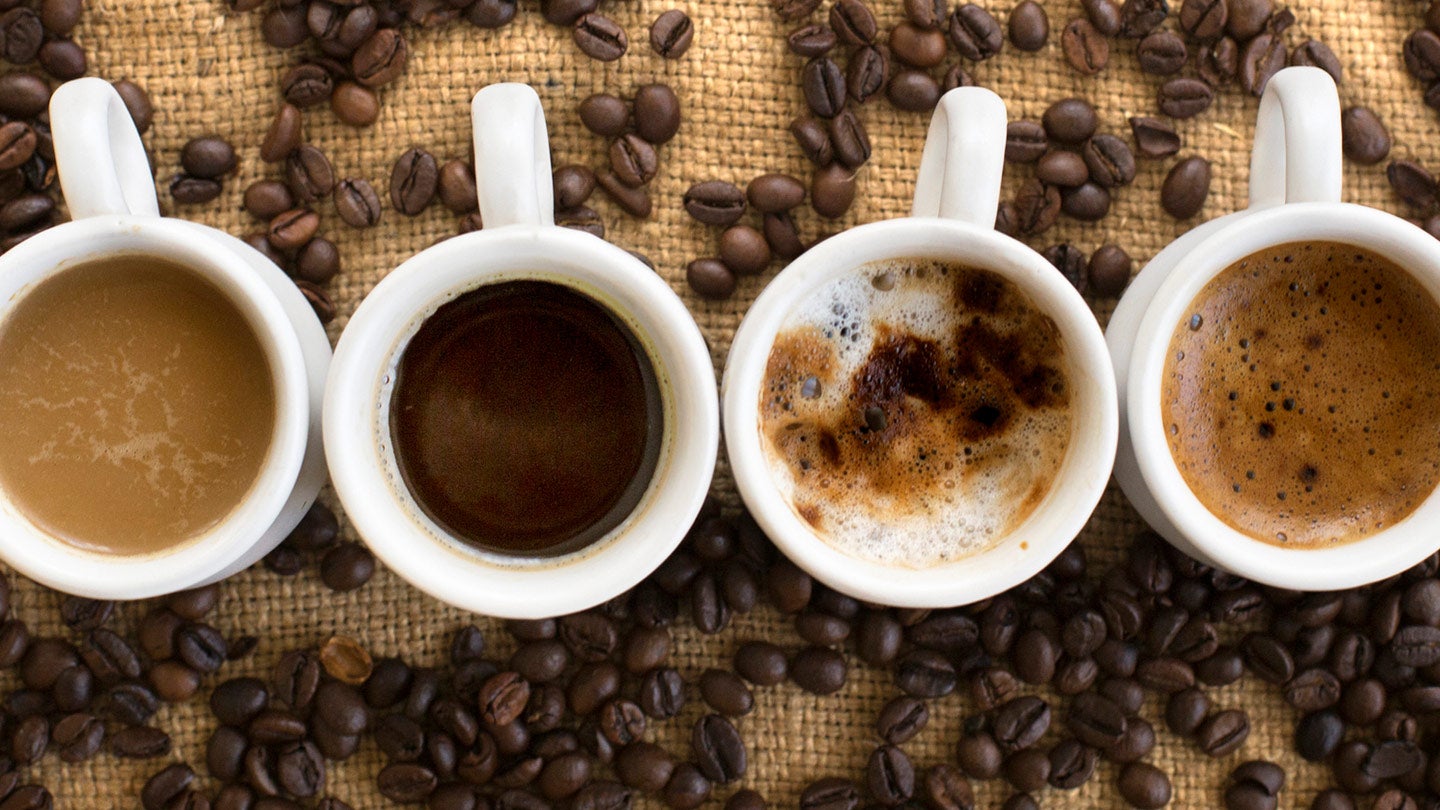 Coffee Flights Spotlight Variety and Create Experiences
March 1, 2023
Inspired by wine flights, coffee samplers allow guests to explore varietals and styles via tasting experiences that strengthen brand affinity and bolster loyalty.
For most patrons, grabbing their morning coffee is a rush job, a no-time-to-spare caffeine infusion. Eased-up schedules during afternoon and evening dayparts present a different picture, though, paving the way for an enjoyable ritual for guests and a margin-friendly, brand-enhancing menu opportunity for operators.
Coffee flights, built around a theme—from bean variety to roast and growing regions, brewing method, add-ins, and more, pave the way for enjoyable, self-guided liquid lessons that are as much odyssey as they are beverage, experience as they are mere refreshment. A curated selection of smaller, 3- to 5-ounce pours is most typical, the flights usually comprised of three, four, or five selections. They tend to be more labor-intensive on the front end, demanding additional gear and prep time from baristas who prepare the beverages while greater guest engagement is asked of staffers who oversee flight service at the table. A brief guided oral tour helps ready customers for their tasting while a printed take-home card describing each flight component is a welcome amenity that gives customers additional information as well as a branded keepsake from their experience. Condiments such as sweeteners, syrups, and a selection of plain and flavored coffee whiteners further enhance the presentation. Menu pricing should be built with consideration of these extra operational needs and the value of the experience for guests.
Much like wine, coffee beans reflect their roots, taking from their growing region traits such as flavor, aroma, body, acidity, spiciness, and back notes, characteristics that provide numerous ways to structure flights. Here are a few ideas to get started.
Horizontal tasting of the same bean varietal from different roasters or with different roast levels from light to medium and dark or aged beans. Something familiar is a good start point, say Columbian or Mocha Java

A premium selection of rare, higher-end coffees such as Jamaican Blue Mountain, Hawaiian Kona, Sumatra Mandheling, Ethiopian Yirgacheffe, and Tanzanian Peaberry

Single-origin coffees—those grown in roughly the same geographic region—showcase unique profiles. Such beans as Costa Rican or Brazilian can be presented alone or contrasted with blends. Operations that have a special house blend might showcase it here

Specialty coffees such as fair-trade, organic, grown by women-owned companies, sustainably grown, and harvested in rain forests are possibilities

Geographic focus on a larger area of the world, say Indonesia, Africa, or islands countries

Flavored and blended drinks extend the idea and allow operations to introduce guests to on-menu drinks such as Americanos, flat whites, ristretto, and long shots

Prep method, with French press, pour-over, drip, nitro coffee, and cold brew among the possible options. Although gear-heavy, it brings interactivity to the experience—guests love to slowly plunge the press pot—and also can be designed to time the French press and drip versions so selections stay hot

It might make sense to add hot chocolate taste flights, especially if younger demographics are a core part of business, menuing a selection of flavored chocolates as well as different toppings and add-ins
Consider this: Offer cuppings for team members that highlight different characteristics of coffee so they, too, have the opportunity to learn and build their experience. And don't shy away from demonstrating the downsides, say coffee that sits too long in the urn or that is brewed from old or inferior beans.
The information provided is based on a general industry overview, and is not specific to your business operation. Each business is unique and decisions related to your business should be made after consultation with appropriate experts.