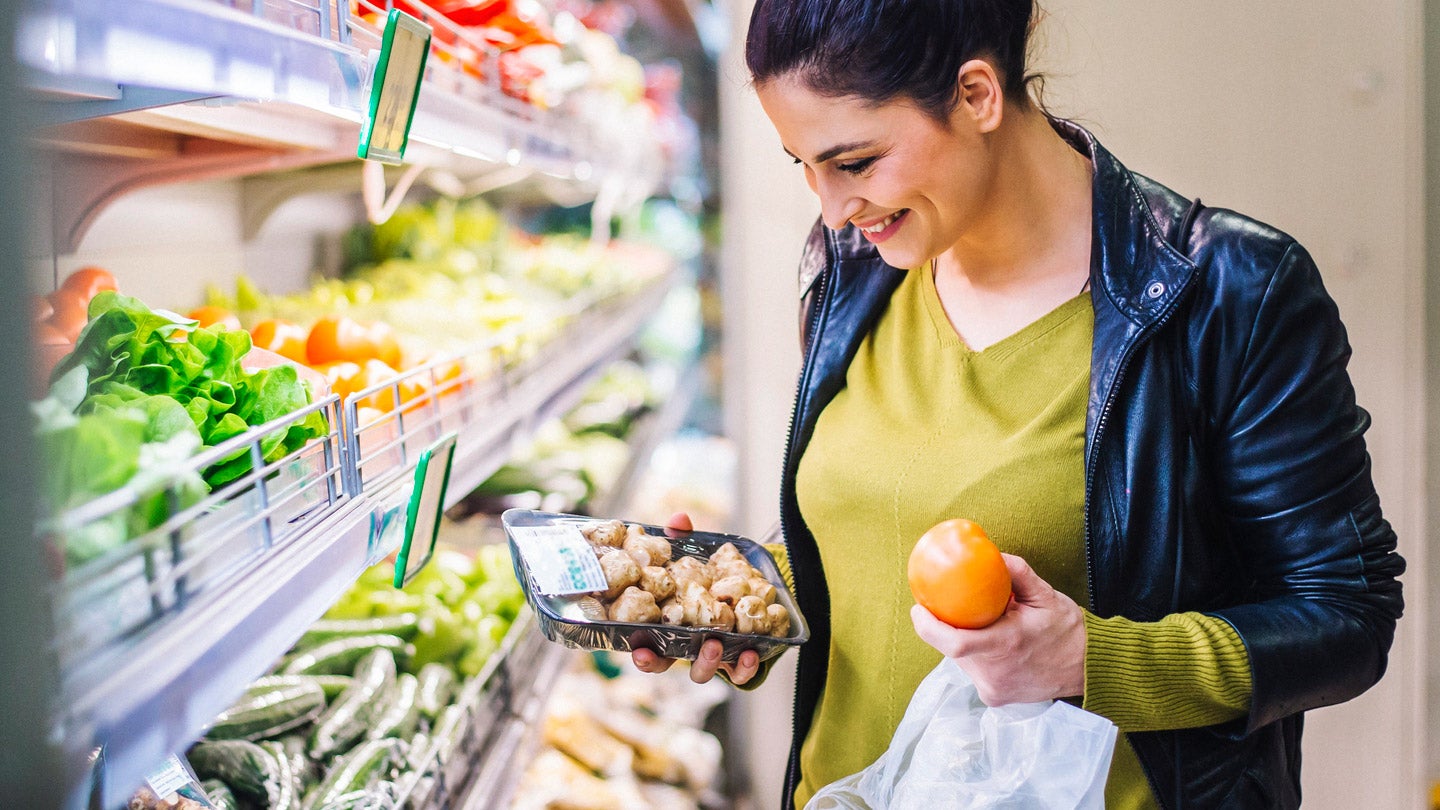 Know How: The Rise of Plant-Based Foods
August 1, 2022
Plant-based foods are everywhere. Here, we explore who's buying, what's popular, and how to put the trend into motion in your operation.
Plant-Based Foods—Sowing the Trend
Sales of plant-based foods eclipsed $7.4 billion in 2021, growing at a rate three times higher than all other grocery store food.1 A whopping 98% of consumers who buy plant-based meat also buy animal meat.2 Which plant-based foods are most popular with consumers, and why? Let's take a closer look.
Where's the Beef? Who Cares!
Americans Who Eat Meat Substitutes One or More Times Per Month3
All U

.

S

.

adults – 29%

18 to 29 years old – 40%

30 to 44 years old – 39%

45 to 64 years old – 21%

65+ years old – 16%

Flexitarians – 46%

Meat eaters – 19%
What's in a Name?
Calling a plant-based hot dog "meatless" can increase demand by 16% over "vegan," according to research by Veylinx.4 While the differences may be slight, U.S. consumers gravitate toward some plant-based words more than others. In order from most popular to least, these terms include:
Meatless

Veggie

Plant-Based

Animal-Free

Vegan
Plant Power
Plant-based milk alternatives grew 5% in 2020, comprising 10% of the total milk market. Milk alternatives are currently the largest plant-based food category in North America. The most popular milk alternatives are almond, followed by oat, and then soy5
Potatoes may soon take up shelf space in the dairy aisle. Already a hit in the UK, potato-based dairy-free milk alternatives offer a more sustainable choice than almond or oat milks, while boasting a creamy, neutral flavor.6 A newer entry into the dairy-free market is upcycled barley milk, created using the spent grains from breweries
Burgers are the favorite plant-based meat alternative, with 57% of consumers claiming to have eaten a vegetarian burger. Overall, Millennials are more open to plant-based meats, while more than 50% of Boomers say no way to swapping real meat for faux7
Consumers choose plant-based seafood for sustainability reasons and to help protect over-fished species.8 Meanwhile, new plant-based meats, such as meatballs, chicken nuggets and tenders, and deli meat slices continue to gain popularity, while manufacturers experiment with an expanding list of ingredients, like chickpeas, fava beans, mung beans, fungi, seaweed, and more9
Steak lovers looking to reduce their meat consumption are rejoicing as plant-based meat companies finally introduce whole-cut plant-based meats like skirt steak and short ribs.10 Restaurants like Bar Ama in Los Angeles are already featuring the offering
While flexitarians (29% of shoppers) offer the largest growth opportunity for plant-based foods, 79% of Millennials are already eating plant-based meats, and 79% of Gen-Zers are eating plant-based one to two times per week2
On the Menu
Restaurants around the country are integrating plant-based foods into menus in a variety of ways. Whether it's plant-based creamer in a coffee or plant-based meats on sandwiches, wraps, or tacos that work at any time of day, there's something made for every craving.
Vegetarian Wild Mushroom Stroganoff at Silver Star Café in Park City, Utah, features housemade herbed spaetzle with a blend of wild and domestic mushrooms, balsamic cippolini onions, kale, sour cream, and fresh herbs.
The Earl of Sandwich menus a Vegan Cannonballs Sandwich with vegan meatballs, vegan mozzarella, meatless marinara, and Italian seasoning on a choice of freshly baked white or wheat artisan bread.
At Dirt Candy in New York City, the Pumpkin Pad Thai features sweet and spicy pad Thai noodles made of butternut squash served inside a banana blossom and garnished with fermented squash, pumpkin dumplings, lotus roots, and finger limes.
The Country Breakfast at Cornbread Café in Eugene, Oregon, is a comfort classic, with chik'n-fried tempeh and a split and grilled biscuit smothered in seitan with country sausage gravy or brown cashew gravy served alongside home fries.
Plant Based Take-out Fake-out
Sources: 1. Food Dive: Plant-Based Food Sales Hit $7.4B in 2021 (2022). 2. Plant Based Foods Association: Consumer Insights. 3. YouGovAmerica: What's Driving Consumer Desire for Meatless Products? (2021). 4. Vegconomist: Call This "Meatless" Rather Than a "Vegan" Hot Dog to Increase Demand by 16% (2022). 5. Dairy Foods: Exploring the Growth of Plant-Based Milk Alternatives (2021). 6. Food Ingredients First: Swedish Potato Milk Brand Dug Ready to Make a Splash in Alt-Dairy Market (2022). 7. Datassential: Plant-Based Alternatives, April 2021. 8. Flavor & The Menu: Trend Insights: Plant-Based Seafood (2022). 9. Plant Based Foods Association: Insights on Plant-Based Meat Sales in 2021 (2022). 10. Forbes: This Holy-Grail of Plant-Based Meat Is Coming to a Plate Near You (2022).
The information provided is based on a general industry overview, and is not specific to your business operation. Each business is unique and decisions related to your business should be made after consultation with appropriate experts.