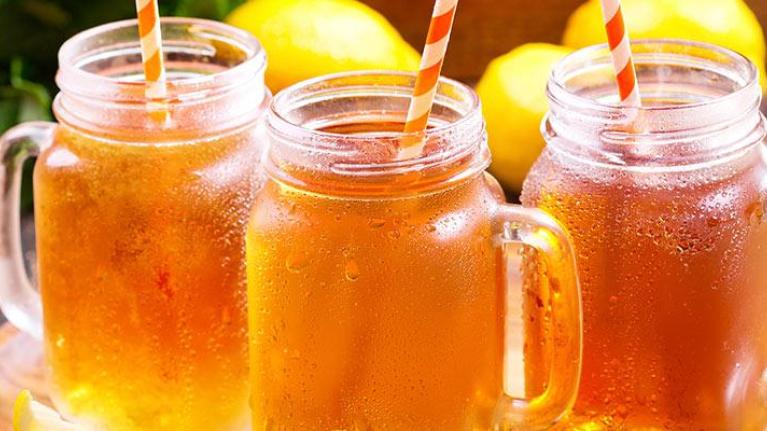 Summer Beverage Trends, from Simple to Artisanal
April 1, 2017
Warmer weather brings a change in beverage preferences. Get ready with new ideas for juices, smoothies, iced coffee and tea, and more. Create signature drinks, then start promoting.
With warmer weather coming, it's a great time to focus on elevating nonalcoholic beverage selections.
Although soda, coffee, and tea are staples on food service menus, there are many other beverage options that satisfy customers' craving for something different, especially in the summer.
Healthy Thirst Quenchers – Juice-based beverages, whether premade or house-squeezed, are especially appealing to health-conscious diners. Health-oriented fast-casual operations, college/university dining services, and B&I venues, in particular, are experimenting with distinctive juices and blends, which can be merchandised on tap. Nestlé Vitality® and Sunkist® offer delicious flavors including apple and orange 100% frozen concentrate. Other possibilities include ginger beer, the fermented-tea beverage known as kombucha, flavored nut milks (such as Cinnamon Date Almond Milk), and even beverages normally associated with cleanses, such as a combination of vinegar, lemon juice, turmeric, ginger, and cayenne.
Elevated Iced Coffee and Tea – People don't stop drinking old-standby coffee and tea just because the mercury is rising—they'll just drink it iced. The stakes are being raised, however, by new trends like flavored iced tea, as well as cold brew and other specialty iced coffee. Make sure you're on your game with the quality of the base beverages, and then consider variations:
Infused and Enhanced Waters – Here's a category that satisfies customer demand for both distinctive flavors and low-calorie beverage options. Nestlé Vitality Enhanced Waters creates a refreshing, zero-calorie beverage that is enhanced with vitamins, and available in six refreshing flavors, including Lemon Lime, Tropical Mango, and Strawberry Kiwi.
Smoothies – These substantial refreshers do double- and triple-duty as a snack or dessert. In addition, growing interest in the healthful properties of enhancements like whey protein, soy, energy boosters, and superfoods such as acai are helping to build a fan base—and profits.
Mocktails – Beverages that omit the alcohol aren't just for kids; they're also for designated drivers, dieters, and conscientious objectors of all kinds. And it's not just about virgin Marys: Thoughtful bartenders are crafting them with the same care for flavor and balance as any high-octane cocktail. Apart from juices and sodas, possibilities include classic favorites like fizzes, phosphates, and hand-crafted mocktails, such as the Ginger-tini (ginger puree, apple cider syrup and lemon). Sunsational® Flavored Beverage Mixes represent an easy way to create premium nonalcoholic specialties, including fruit flavors such as banana and strawberry as well as virgin versions of classics like pina coladas and Margaritas.
Lemonade – This old-fashioned thirst quencher is very much on-trend, and lemonade products from Sunkist and Nestlé Vitality make it easy to leverage this popularity. In addition to the familiar standard, the beverage is also very amenable to variations, with the addition of iced tea (to make a Half & Half), berries, herbs like basil or lavender, bitters, or other complementary juices. There are even such upscale signature treatments as making lemonade from lemons that have been smoked, charred or grilled to intensify and elevate their flavor.
Presentation can also play into the premium appeal of lemonade, such as old-fashioned glasses or even lemonade by the pitcher. Another sweet idea: serving shareable fruit-garnished lemonade made in a French press (which also allows customers to choose how long the beverage steeps). An item like this might show up on Instagram enough times to more than pay for the cost of the presses.
TIPS FOR SELLING MORE BEVERAGES
Use a menu, table tent, menu board, etc., to merchandise the choices
Create a signature, such as a specialty iced tea or housemade soda
Train staff to answer questions and hand-sell beverages
Feature beverage specials—by the day, week, or season (such as strawberry lemonade in June, watermelon in August)