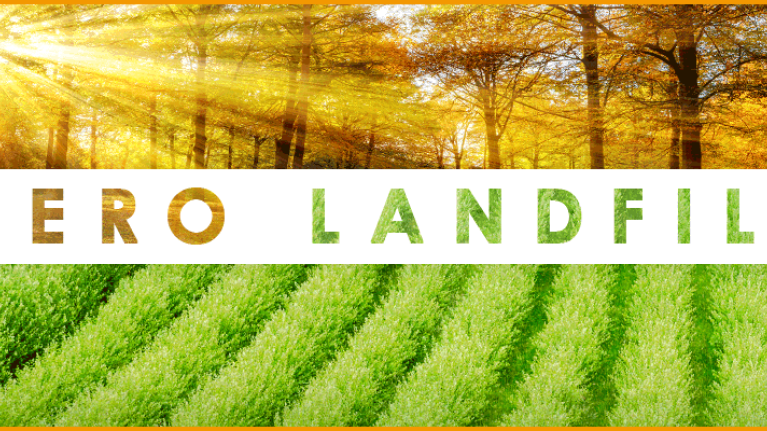 Walking the Talk. The Nestlé Zero-Landfill-Factory
October 20, 2021
The Minor's factory in Cleveland has achieved a milestone: It is now a zero-landfill-factory. Learn how Nestlé Professional is improving efficiency and sustainability. We share your values.
The Minor's® factory in Cleveland provides many reasons for Nestlé Professional to boast. We produce some of the finest bases, gravies, flavor concentrates, and sauces in the food service industry, providing flavor solutions that are used by professional chefs all over the world. Beyond consistency, safety, and flavorful solutions, however, being part of the Nestlé family also means we hire the top talent, have the best partners and suppliers, and use only top-quality ingredients in our products. We do all this with integrity: working hard to sustain global and local resources, reduce our environmental footprint, and operate as a socially responsible organization.    
These efforts began years ago at the Minor's factory on West 25th Street in Cleveland. For years we have partnered with our suppliers and implemented policies that help to reduce waste in all aspects of our business—from packaging to recycling, from efficient heating and cooling systems in our offices and factories to timers on lights in our buildings. As a company, Nestlé constantly monitors and improves manufacturing processes to minimize water consumption and lower carbon emissions. We are proud to contribute to preserving the world where we all live and work. 
In early 2015, Nestlé Professional crossed the final hurdle, when West 25th Street became a zero-landfill facility. This was an important step to walking the walk and constantly stepping up our efforts to improve the efficiency and sustainability of our operation. Environmental teams came together to identify further recycling opportunities and projects for the factory, beyond the existing, proven solutions. These teams researched various alternatives for the materials left in the compactors after all the other waste material was disposed. After careful study, the teams determined that the best way to eliminate the last part of waste left behind was to incinerate and turn that waste into energy.
This process burns the trash in a high-efficiency incinerator that produces almost no pollution. The heat from the incineration process produces steam, which fuels generators and produces electricity that we can actually sell back to our utility provider. While the process costs about the same amount as landfilling (our transportation costs do increase), the important thing is that we aren't contributing to landfills, which is far better for our environment and worth the increased costs.