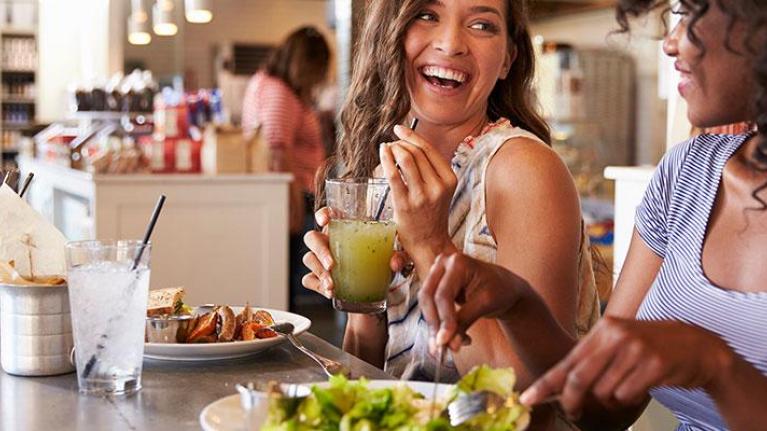 Fast Casual: How It Can Work for You
October 19, 2019
Fast casual continues to be one of the growth and innovation segments. Learn how operators are modifying the concept and expanding menus. 
Time-tested for decades now, the fast-casual segment continues to evolve and innovate. These upgraded self-service concepts also still drive some of the industry's most impressive growth. In fact, according to Technomic, the fast-casual segment now notches annual sales growth of 8%, a true bright spot for the foodservice industry.
From the early days of standard-bearers like Panera Bread (founded in 1987) and Chipotle (1993), the fast-casual segment has matured and evolved significantly—encompassing menu platforms from build-your-own pizza and DIY salads to global concepts like Thai and Middle Eastern—while still retaining its overall positioning of better quality food in a self-service format.
Technomic cites the 10 Fs of Fast Casual as the reason the segment has had so much staying power:
Food quality

Fine ingredients

"Fitter" wholesome food

Fresh

First-rate décor

Fair price

Fast service

Friendly employees

Flexible offerings

Full-view preparation
Add to this a growing culture that supports traceability, sustainability, and social responsibility, and it's not hard to see why fast-casual players have been so successful at attracting higher-income and Millennial consumers, as Technomic points out.
The model adapts easily to noncommercial locations, including colleges and universities, high schools, B&I, employee/visitor dining in healthcare, and leisure and entertainment. And foodservice in retail locations, such as food halls, c-stores, and specialty grocery stores often borrows attributes of fast casual.
Successful Formulas
Meanwhile, menu concepts have diversified significantly: Some of the hottest fast-casual brands serve food that would never have been associated with quick service a decade ago. Many have enhanced beverage programs, including wine and beer as well as specialties such as signature juices and smoothies, kombucha, and even cocktails.
Signature burgers and other handcrafted sandwiches, plus local and craft beer (Burger & Beer Joint, Florida)
Lobster rolls, seafood rolls, and seafood salads (Luke's Lobster, nationwide)
Farm-to-table vegan/vegetarian food, including bowls, plates, and sides (Dig Inn, New York and Boston)
Global street food, including falafel (Mamoun's Falafel), gyros (Gyroville), and Thai noodles and rice specialties (Gor Gai Thai Eatery)
Fried chicken sandwiches, chicken salads, and chicken strips (Birdcall, Denver)
Made-to-order specialty sandwiches ('wichcraft, New York City)
Build-your-own pizza (MOD Pizza, nationwide)
Healthy soups, salads, and bowls (Grabagreen, nationwide)
Pastas, salads, and antipasto boards (Spoleto Italian Kitchen, Florida)
Certified organic fast food (Grown, Miami)
Fast-casual spinoffs of full-service concepts (the Mediterranean Cava Grille, which got its start as Cava Mezze, in Washington, DC)
Pan-African seasonal ancient grain bowls and market plates topped with a choice of spiced proteins (Teranga, New York City)
As competition both within the segment and from concepts as diverse as retailers and other restaurant players—offering everything from meal kits to delivery—Technomic predicts that the fast-casual market will be getting even more interesting.
Sources: Technomic, Consumer Food Trends, June 2017; Technomic, The State of Fast Casual (2016)
The information provided is based on a general industry overview, and is not specific to your business operation. Each business is unique and decisions related to your business should be made after consultation with appropriate experts.