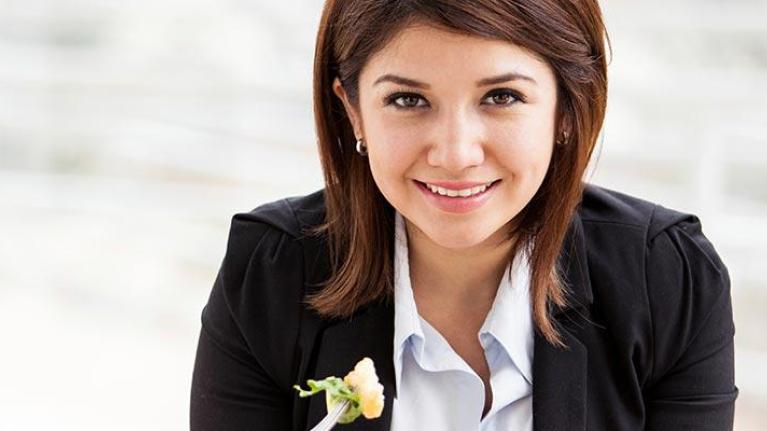 Nutrition, Health & Wellness
Learn How to Use Nutrition to Build Business
October 19, 2015
There's no doubt that Wellness and Nutrition are trending. Learn how portion size, presentation, and calorie counts can help you achieve balance on your menus and your spreadsheet.
There's more to healthy menus than calorie counts and nutrition information. Although menu labeling—particularly at limited-service restaurants—has attracted a lot of attention in recent years and many customers value the information, there's also a growing sense that, ultimately, wellness is about balance. And offering a balanced menu will help you build sales.
Catering to Specific Needs – Paying attention to food allergies and intolerances, such as the demand for gluten-free options, are not only a fact of life for today's food service operators, they also represent a willingness to provide more health-conscious items. Other consumer concerns that are affecting their selections when dining out include sodium and worries about Type 2 diabetes—both of which can be controlled through diet.
Get Started: Nestlé Professional offers a number of products that address concerns about food allergens and sodium, including Minor's® Gluten Free bases.
Portion Sizes – Savvy operators know that they can meet the needs of health-conscious and value-seeking guests alike by offering menu favorites in multiple sizes, or providing smaller portions of items that can also be ordered as appetizers, entrées, and shares for the table.
Superfoods – Health-conscious diners are beginning to get the message that foods like berries, sweet potatoes, ancient grains, Greek yogurt, tomatoes, and salmon pack a nutritional powerhouse that goes beyond simple flavor. Thus the proliferation of items like quinoa salad, sweet potato fries, and yogurt-and-berry parfaits.
Did You Know? These favorite Stouffer's® and Lean Cuisine® products provide whole grain goodness and balanced nutrition.
Custom Builds – Some of the most successful concepts today offer patrons the ability to mix and match what they want to eat—from build-your-own salads to Pick 3 menu combos—a strategy that answers demand for variety, value, customization, and keeping it healthy.
Fresh Healthy Ingredients – Incorporating plenty of high-quality, fresh ingredients such as fruits and vegetables, grains, and lean meats including poultry and fish, gives menus an aura of wholesome freshness that translates to healthy in consumers' minds.
Here's An Idea: Many corporate, hospital, and college and university campuses have partnered with local farmers to not only supply fresh produce to their food service operations, but also host onsite farmers markets for their customers. Fauquier Hospital, in Warrenton, VA, takes the idea an extra step with its own garden.
Stealth Health – Many food service operators are quietly making their menu selections healthier through efforts like reducing sodium, adding veggies to kids' meals, creating appealing vegetarian and vegan options, modifying portion sizes, and other so-called stealth health measures.
Sustainability – Eco-friendly food issues such as local and farm-to-table sourcing, sustainable protein usage, and food safety and traceability have become equated with health in many consumers' minds—what's good for the planet, in other words, is good for people too.
Did You Know? Like our customers, we at Nestlé Professional are very concerned with responsible sourcing, and through our parent company in Switzerland we and have adopted stringent Responsible Sourcing Guidelines (PDF) that have been developed to guide all Nestlé operations around the world.