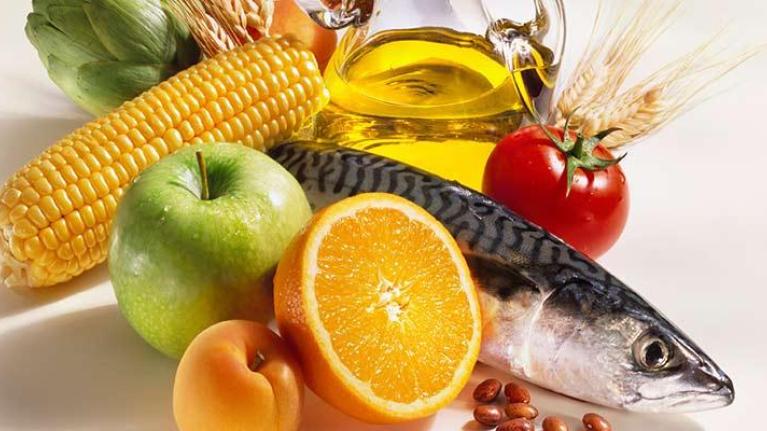 Nutrition, Health & Wellness
Healthful Cuisine Is Changing, Here's How.
January 19, 2015
So-called "healthy" cuisine is moving away from "low everything" to a balanced approach, and successful operators are using it to appeal to their health-conscious customers. It's all about flavor, freshness, and nutrition.
A lot has changed on the "healthy" dining front in the last few years. Gone, it seems, are the diet fads of past decades—remember oat bran? And the Atkins Diet?—replaced by a more sensible and balanced approach. In fact, these days it's not about avoiding fat, cholesterol, sugar, and sodium in the diet, according to Harry Balzer, chief industry analyst and author of the NPD Group's annual "Eating Patterns in America" report: "While those desires still exist for many, they no longer are growing concerns."
It's not about avoiding certain foods, in other words, but about seeking out healthy ones. According to a recent position paper, "Total Diet Approach to Healthy Eating," published in theJournal of the Academy of Nutrition and Dietetics, American consumers are far more interested in the concept of balance or "proportionality, eating more of nutrient-dense foods and beverages (fruits, vegetables, whole grains, fat-free, or low-fat [dairy] products,) and less of others (high in saturated and trans fats, added sugars, cholesterol, salt, and alcohol.)"
Get Started: Offering more whole-grain options is a cinch with these products from Stouffer's® and Lean Cuisine®.
First and foremost, however, people want healthy food that also tastes good, and the food service industry is finding lots of ways to provide that. According to Mike Donahue, owner/partner in LYFE Kitchen, a new fast-casual "lifestyle" restaurant concept centered on healthful but enjoyable eating, "In the past, many people associated 'healthy dining' with tasteless food and a lack of convenience. Now it needs to be about flavor, freshness, and nutrition."
There are also growing issues about dietary restrictions, including not only vegetarian and vegan diets, but more recently the desire to omit or cut down on gluten in the diet. As of January 2013, in fact, about one-third of U.S. adults say they want to cut down or be free of gluten in their diets, the highest percentage making this claim since NPD began asking the question, in 2009.
Get Started: Nestlé Professional has a growing number of gluten free products, including Minor's® bases and sauces from Stouffer's.
With nutrition labeling requirements looming closer, many operators are still finding that offering smaller portions and lower-calorie options continues to pay off. For instance, comfort-food chain Cracker Barrel has added lunch and dinner options with fewer than 600 calories as part of its Wholesome Fixin's menu, including grilled catfish and baked chicken breast dipped in buttermilk dressing and toasted cornflake crumbs.
For some newer companies, the entire menu is designed around items targeted to appeal to guests with specific dietary concerns, or those who are simply focused on nutrition.
At Veggie Grill, the 100% plant-based menu promise extends through a variety of classic burgers reinterpreted with protein-packed veggie steaks, tempeh, and other meat substitutes, accessorized to look and taste as much like meat as possible.

The Freshii chain caters to all dietary restrictions—vegan, gluten free, nut free, etc.—with a mix-and-match selection of made-to-order rice, salad, and noodle bowls, which can be topped with the customer's choice of fruits, vegetables, seeds, beans, nuts, proteins, and sauces and dressings; house-designed wraps and other items using the same ingredients are also available.

At Williams College, in Williamstown, MA, students and faculty alike have numerous healthy options to choose from at all of the school's dining venues, through such programs as Meatless Mondays at Driscoll Dining Hall, vegan blueberry pancakes during the late-night breakfast service at Lee Snack Bar, and plenty of gluten free options, including pizza, as part of the cycle menu.