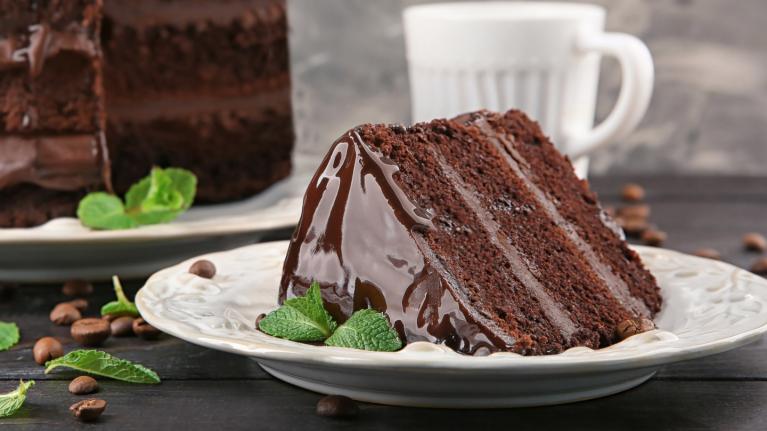 Pamper Your Patrons—Make Dessert an Easy Option
October 3, 2022
Wake up customers' taste buds—and your bottom line—with trending and favorite dessert flavors
Most people are born with a sweet tooth. Offer them a cool scoop of ice cream, warm cookie, or a freshly frosted cupcake, and their day is made.
The majority of consumers agree that they deserve to treat themselves to sweets and desserts, and why argue with them? Chocolate sales spiked 9.2% in 2021 to $21 billion, according to the National Confectioners Association, with 78% of surveyed adults claiming that it's perfectly fine to occasionally treat themselves to chocolate or candy.1
Snacking occasions have increased, too, with close to 40% of consumers reporting that they prefer snacks in the evening that include candy, cakes, chocolate, cookies, and ice cream. And, while three in four consumers report trying to limit or avoid sugar consumption, 40% report liking the taste of sweets too much to limit or avoid them.2
How can you cater to those who enjoy sweets but also want to minimize the amount of sugar they're consuming? Offer individually wrapped cookies, brownies, slices of cake and pie, etc. Many consumers will avoid purchasing a box of cookies or cake at the grocery store but are elated when they can grab a single cookie or mini dessert to go with a meal.
Further win over dessert lovers by testing out growing and emerging dessert trends such as creative fritters and donuts; savory flavors like olive oil; and international desserts such as mochi, affogato, and budino.
Dessert Insights to Consider
Ice cream ranks as the No. 1 dessert, favored by 90% of consumers3

Handheld, ready-to-eat desserts such as cookies, brownies, ice cream, and cupcakes offer the highest margins and are the primary source of dessert revenue for restaurant operators

54% of consumers rank a dessert's flavor profile as more important than the variety of the dessert or its portion size3
45% of consumers don't think about the nutrition information in desserts3

More than half of consumers had ice cream or a frozen dessert in the past week

Four of the fastest-growing desserts include donuts, cookie skillets, churros, and pot de crème

Most-loved dessert flavors include chocolate, vanilla, and peanut butter, while flavors such as red velvet, mint, and salted caramel are eaten on fewer occasions

Midscale restaurant brands usually fare best when it comes to convincing consumers to purchase dessert with a meal. Many of these operations offer a variety of cakes and/or pies that can be served à la mode (eg, Perkins, Marie Callender's, Coco's)
Putting It All Together
Offer rotating specials of cookies and brownies for in-house, delivery, and takeaway. These can be ordered frozen, are easy to make, and offer high profit margins. The more elaborate the ingredients, the more you can charge

Create coffee desserts for morning, afternoon, dinner, and late-night snacks. Everyone loves a frozen coffee with whipped cream and chocolate sprinkles. Make it even more enticing with butterscotch, caramel, or rainbow sprinkles. Cold outside? Treat customers to gourmet hot chocolate in raspberry, mint, and "adult" alcohol varieties

Add pastries, donuts, and muffins to your breakfast offering. Make it easy for customers to stop by for their morning coffee and easily grab a sweet snack for the road

Test out an ice cream of the week with seasonal, international, and/or trending flavor profiles in-house and offer 3-oz ice cream cups for takeaway/delivery
Sources: 1. National Confectioners Association: 2022 State of Treating (March 2022). 2. International Food Information Council: 2022 Food & Health Survey (May 2022). 3. Source: Datassential Report Pro Desserts (June 2021).
The information provided is based on a general industry overview, and is not specific to your business operation. Each business is unique and decisions related to your business should be made after consultation with appropriate experts.