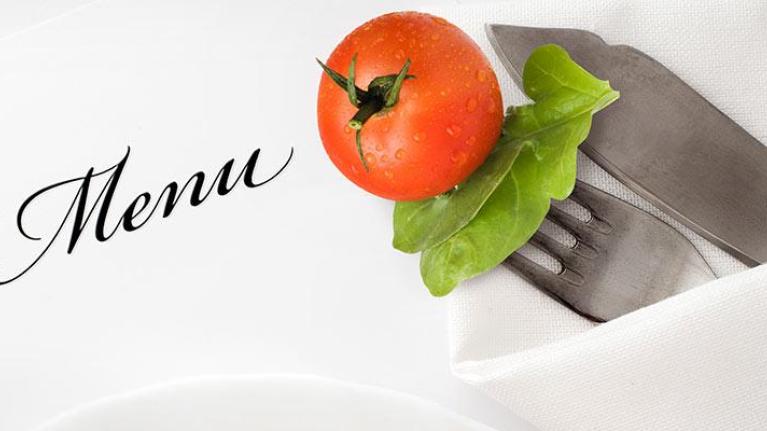 Nutrition, Health & Wellness
Stealth Health: Sneak Nutrition Into Your Menu
October 19, 2015
"Stealth Health" is all about cooking with less salt and fat, but without making it seem like you've deleted the yum factor from your menu. Learn how restaurateurs are reformulating recipes to be healthier while still attracting customers with great taste, and tempting menu options.
More than ever, healthy menus are a balancing act: Consumers want the option of healthier eating, but they also want flavor and excitement when they dine out. Meanwhile, the recent healthcare bill that requires restaurants with 20+ units to list calorie counts on the menu means that operators also have to balance federal regulations with the differing demands of their customers.
Many operators are addressing this problem by reformulating or incorporating healthier ingredients in their patrons' favorite dishes—reducing salt, adding more produce, swapping in brown rice for white. They're also adding healthier options like salads, lean vegetarian options, and grilled foods, without necessarily promoting them as such. It's a strategy that many refer to as "stealth health."
Consumers enjoy visiting restaurants that are perceived as healthy because these venues make them feel good about themselves and their meal choices. Consumers might opt to visit the 'healthy' restaurant, but be wooed by the not-so-healthy LTOs (Limited-Time Only items) offered at these places.
Experience has shown that a heavy hand doesn't work with health messaging on menus. On the other hand, nutritional disclosure will become a fact of life for many operators thanks to mandates tucked into the new healthcare reform bill—and they're already in place in many localities. Regardless of whether customers actually want to know how many calories are in their cheeseburgers, many operators are getting ready for the day when they'll be required to post that information by being more proactive in the types of foods they offer.
According to Mintel Foodservice, "Healthy by Association"—stealth health, in other words—is one of the top five trends that will impact food service in 2011. While consumers may not be fully embracing eating healthfully, says Mintel, they are looking for restaurants to take small steps to improve the healthy halo of their offerings, whether by adding whole grains, providing more salad options or cutting fat. Small additions to menus, or even deletions, are helping to elevate a brand's healthy positioning with consumers.
Sometimes, it's a matter of reformulating existing menu items. For instance, Taco Bell recently revealed that it tested a reduced-sodium menu in 150 units in the Dallas market without telling anyone; the fact that no one noticed will likely lead to a nationwide rollout of the 23% reduction. Meanwhile, Jason's Deli has eliminated MSG from its menu and more recently removed high-fructose corn syrup.
Did You Know? Nestlé Professional has been evaluating and reformulating its products to deliver a balance of taste and Nutrition, Health and Wellness attributes.
Meanwhile, the new Chicago-based Lyfe Kitchen (the name is an acronym for Love Your Food Everyday) is gearing up to offer a better-for-you selection of lactose-free desserts, oven-baked sweet potato fries, and under-600 calorie Niman Ranch beef burgers.
And Bob Evans, which is known for its hearty country-style foods, has introduced a Fit from the Farm menu that includes items with less than 650 calories as well as less than a third of the recommended daily value of sodium, fat, and saturated fats–and all the dishes have zero grams of trans fat and no MSG.
Selections include blueberry-banana french toast; chicken, spinach and tomato pasta; and potato-crusted flounder. This year the chain is adding a selection of Fit Breakfast options, which include a cranberry multigrain panecake, more fresh fruit, and Bob Evans Egg Lites, a no-cholesterol egg blend.
Tip: Nestlé Professional offers a number of better-for-you items in its product lineup, including Lean Cuisine® Whole Grain Lasagna with Meat Sauce, Lean Cuisine® Macaroni & Cheese, Pasta made with Whole Grains and Six Cheese Lasagna, Pasta made with Whole Grains.
Easy Ways to Make Your Menu More Healthy
Offer more grilled, poached, and broiled items, rather than deep-fried
Make egg whites and egg substitutes available at breakfast
Add nutritious grains such as brown rice, quinoa, and farro to the menu in the form of flavorful pilafs and other side dishes
"Sneak" grated carrots, zucchini, mushrooms, or other vegetables into meatloaf and ground-meat mixtures
Menu produce-intensive specialties like roasted vegetables and other side dishes, broth-basted vegetable soups, salads, and fresh fruit
Use whole grain flours such as buckwheat in pancakes and other batter cakes