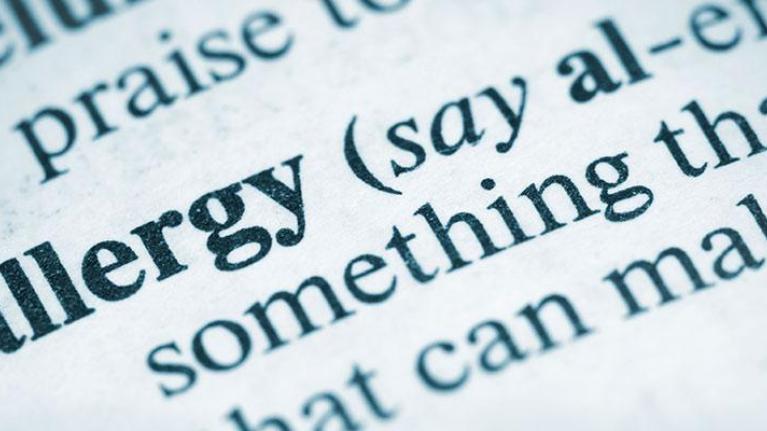 Nutrition, Health & Wellness
Modifying Menus for Allergy and Gluten Issues
October 19, 2015
Awareness of food allergies and intolerance issues is increasing. What should you do to accommodate these health issues? We have some suggestions for what you can do to meet these needs.
In the past decade, the issue of food allergies and sensitivities has moved from a specialized concern to a front-burner topic for many operators. This is because of both sheer numbers and greater awareness.
A study released in 2013 by the Centers for Disease Control and Prevention indicates that the number of people who have a food allergy is growing, but there is no clear answer as to why.
According to Food Allergy Research & Education (FARE), as many as 15 million Americans suffer from food allergies, where allergy is defined as an immune system response (such as rash, vomiting, or asthma-like symptoms) to a food that the body mistakenly believes is harmful. As many as one in 13 children is affected by one or more food allergies, with young children affected most. CDC data indicates food allergies among children increased approximately 50% between 1997 and 2011.
The most common food allergens are peanuts, tree nuts, milk, eggs, wheat, soy, fish, and shellfish, which account for about 90% of all food-allergic reactions. Others include corn, gelatin, meat, seeds (especially sesame, sunflower, and poppy), and spices.
A food intolerance, on the other hand, is an adverse food-induced reaction that does not involve the immune system, such as digestive discomfort after drinking milk (lactose intolerance). According to the American Academy of Allergy, Asthma & Immunology, there is an even higher prevalence—up to 25% of the population—of self-reported food intolerance.
In some ways, it's the latter statistic that is the most telling. This is particularly true when it comes to celiac disease, in which the consumption of gluten—a substance found in wheat, rye, barley, and any foods made with these grains—damages the small intestine and impairs its ability to absorb nutrients. While less than 1% of the population, or about 3 million people, has actually been diagnosed with the problem, according to the National Foundation for Celiac Awareness (NFCA), many more have it but have not been diagnosed. 
In addition to those who avoid gluten for reasons of allergy or intolerance, many Americans are cutting down for other health reasons, including weight loss. In fact, a recent NPD survey shows that as many as 30% of American consumers report looking for gluten free products. And there are a lot of foods besides the obvious bread and baked goods that contain gluten, including beer, salad dressing, soups, and more.
Did You Know? Nestlé Professional offers many gluten free products, including many Minor's® bases, sauces, and flavor concentrates, as well as Stouffer's® Alfredo and Alfredo Parmigiana sauces.
Taken collectively, it's not hard to see why so many operators would want to get up to speed on the subject of food allergies, particularly in such segments as school and college food service and in quick-service chains and family restaurants. But smart operators in all segments are increasingly realizing that meeting the needs of customers with food allergies or sensitivities can offer important marketing advantages.
Get Started: Explore your options with these Nestlé Professional Allergen Profile & Gluten Free products.
Many casual and fast casual chains, with their high proportion of food-savvy Millennial diners and cohort of young children, are on the forefront of food allergy-friendly dining. For example, Red Robin offers a web-based and mobile Customizer Hub with a new feature that allows users to build their own customized allergen menu. Jason's Deli supports a Special Diets Wizard with a checklist of foods to avoid.
Colleges, too, could teach the rest of the food service industry a thing or two about catering to food allergies and sensitivities, as well as specialized diets. The University of Chicago undertook an ambitious certification program through the Gluten Intolerance Group for both its hospital and campus facilities. Students as well as staff at The University of Michigan enjoy a comprehensive suite of resources that includes special menus, online and POS information, and access to dietitians.
But plenty of smaller organizations take their commitment seriously, too. Odd Duck, a restaurant in Austin, TX, prints not one but seven different menus corresponding to allergies for nuts, dairy, gluten, and more. The restaurant also conducts daily staff training sessions that include discussions of allergens in its specials, and has a full Allergy Plan in place to handle any foreseeable contingencies. 
Rules of Engagement
Know what's in all your food by reading labels, talking to suppliers, and doing your homework

Determine how you want to inform guests of the presence or absence of possible food allergens, whether that's a menu symbol, website notice, listing trigger foods (such as peanuts or shrimp) in menu descriptions, etc.

Examine your kitchen for possible points of cross-contamination with an eye toward eliminating it, such as separating plates and utensils used with allergens

Be scrupulous about sanitation to avoid ingredient transfer

Give servers complete access to information about what's in every dish, in the form of printed recipes, a kitchen blackboard system, or cheat sheet

Create policies and train both front- and back-of-house employees in how to handle food allergies, including special requests, and what to do if a guest has a reaction