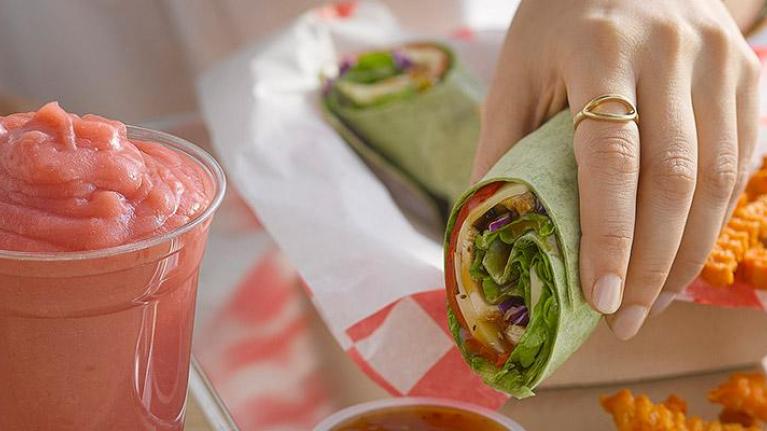 Make Takeout Part of Your Success
April 1, 2020
Get up to date with takeout dining. Discover our takeout service best practice suggestions and profit from growing demand.
It's been a while since takeout meant pizza and Chinese food—and that spells great opportunity for operators in every segment of food service.
Job one for food service operators who want to succeed in takeout is making sure that to-go orders retain the integrity of their on-premise offerings, including quality, taste, and texture. That means paying attention at all times to menu selection, execution, packaging, convenience-oriented technology (such as online ordering and payment), order accuracy, and other operational considerations, in order not to erode the brand. According to Technomic, guest satisfaction tends to be slightly lower when orders are consumed off-premise. Your goal is to narrow that gap as much as possible.
Packaging Pointers
Packaging is one of the biggest concerns when it comes to takeout: It's imperative that to-go fare match that of dine-in food in terms of quality and freshness. Fortunately, this fact has not been lost on packaging manufacturers.
Be prepared to spend some time investigating and field-testing different options. Look for sturdy materials that resist cracks, punctures, and degradation by heat, since many consumers also use packaging to store and reheat food. That means avoiding foam in favor of microwave-safe materials including paper, cardboard, and plastic. A single operation committed to takeout might use a variety of different packaging options, ranging from sturdy paper and corrugated cardboard for fried foods like fish and chips, to clear-lidded plastic with lots of surface area to show off the fresh ingredients in salads.
For hot items, consider a thicker grade of plastic that can withstand holding and subsequent microwaving without degrading quality. Separate compartments for different components can be desirable, and condiment cups and other small packaging should be used to keep items like salad dressing and even sauces separate.
The Delivery Question
Should you deliver? It's a question most providers of takeout are asking. Although delivery is not a necessity, it's certainly an added convenience for customers and a competitive advantage for the operator—but it's also a potential complication.
Usage of third-party delivery services such as Grubhub and UberEATS is growing, as operators choose to avoid the high insurance costs and liability associated with doing their own delivery. This must be balanced, however, with the very real concern that when the order leaves the premises, someone else controls the quality.
As with selecting packaging, be prepared to test out and evaluate the various third-party delivery services available in your market. Look for speed of service, quality of the food upon arrival at its destination, and customer service, as well as such amenities as online presence and ease of ordering, marketing assistance, and loyalty programs.
More Ideas for Takeout Success
Offer smaller, takeout versions of regular entrées to appeal to families with kids
Leverage your patrons' charitable sensibilities—and promote your business—by donating one meal to a food pantry or disadvantaged-youth program for each takeout meal purchased
Allow customers to add their own condiments, such as lettuce and tomato for burgers, salad dressings, and sauces
Many customers like to supplement meals made at home with items like sides and appetizers; encourage that by marketing these "add-ons"
Store takeout containers as close to food prep areas as possible, stacked upside-down in easy-to-clean areas for food-safety reasons
Make sure your website has an online presence for takeout, featuring not only menus but also specials, hours of availability, and even pictures
Treat a third-party delivery service as you would any vendor, with audits to determine that these partners are adhering to best practices, such as the proper use of insulated food carriers
Ask trusted staff members to order takeout and delivery food, then report back on the experience as a way of evaluating what is and isn't working
Source: 2016 Technomic Inc., Takeout & Off-Premise Dining Consumer Trend Report
GET STARTED
Many Minor's® products are Ready to Flavor, meaning that they are safe to use for both hot and cold applications without the added step of cooking.
Hot Pockets® are easy to menu and completely portable, making them perfect for takeout.
The Deli and Bakery segment has become a force to be reckoned with in takeout. Learn more here (PDF).
Leverage the appeal of ancient grains (PDF) in on-trend bowls, entrées, salads, and other takeout-friendly menu items.
Sauces and gravies from Chef-mate®, Trio®, and Maggi® will help set carryout offerings apart.