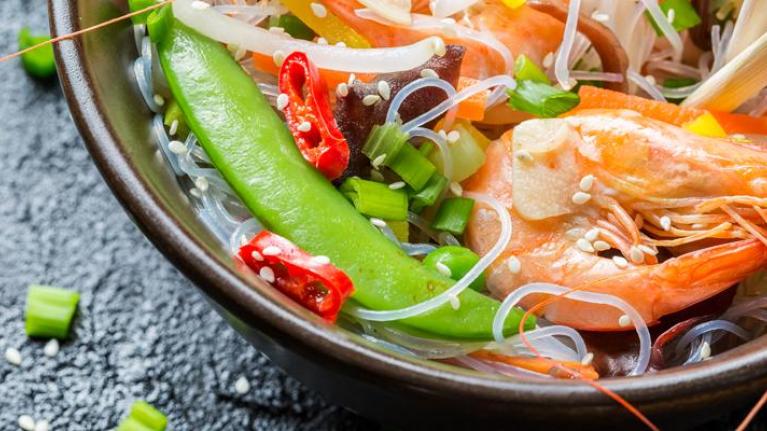 5 Fast Casual Trends
January 18, 2017
The Fast Casual restaurant segment is expected to continue its double-digit growth for years because of its ability to capitalize on trends. With this in mind, keep your eye on Fast Casual's embrace of global flavors, the growth of better-for-you menu items, and the rise of food halls.
A Road Map of Flavors
A simple, Japanese street food packs a flavor punch - spicy tuna on crispy rice taps into the global flavor trend, which is particularly strong with younger generations, reports market researcher Datassential.
"Customers' desire for their food to be fresh has staying power. It's not going away. People are tired of processed foods and it's incumbent on us to make our products as clean as possible."
– Michele Sampson, Nestlé Professional, Product Development Chef
Your Doctor Would Be Proud
According to Datassential, 84% of consumers believe it's important for chains to offer fresh, local, organic, and/or natural ingredients. This has led to better-for-you concepts with calorie-conscious menus, and expect more restaurants to join in. Regarding diet-sensitive menus, Nestlé Professional Food Technologist Terry Wagner says, "If you are a vegetarian, you do not feel left out by the menu options because everyone has the same options."
Go Ahead, Take Chances
When away from home, 65% of consumers are more open to trying new flavors, says Datassential. Also, Mexican and Asian restaurants are all about flavor, says Nestlé Professional Business Development Manager Rafael Stein. "Local menus are talking about the chicken and lettuce, but how do you flavor it? A big part of the plate is flavor." In Miami, Fast Casual restaurants smartly blend Japanese and Peruvian flavors to make risk-taking more appetizing.
Bowls of Yummy
The trend toward dressed-down dining continues with the rise of food served in bowls. With customers being able to build their own meals, these bowl-based Fast Casual concepts allow for healthful, vegetable-centric options.
Choices, So Many Choices
Many chefs are entering the Fast Casual arena in food halls, where several concepts hold court in a funky setting. In recent years, food halls have surfaced around the U.S. What's better than one great Fast Casual joint? A whole bunch together.
Nestlé Professional Chef Tips
Freshness, fusions, cleaner ingredients, customization, and allowing customers to feel empowered through their choices are ideas that rule Fast Casual restaurant menus today.
All trademarks are owned by Société des Produits, Nestlé S.A., Vevey, Switzerland, or used with permission.
SOURCES:  Datassential, CPP, 2015 | Datassential, FoodBytes: 10 Food Trends to Watch in 2015, December 2014