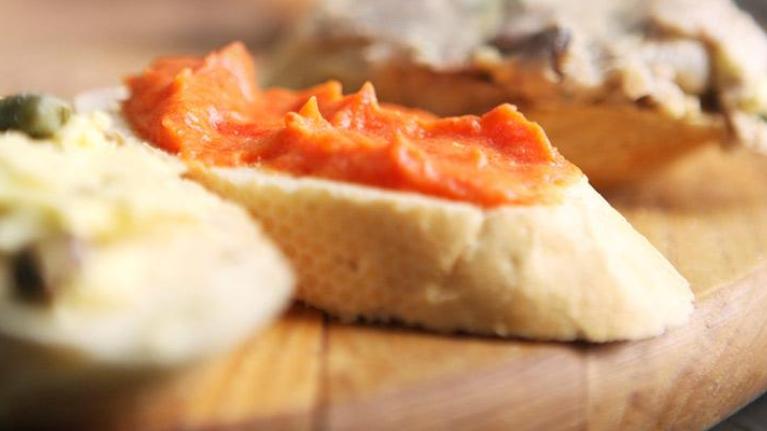 Small Plates with Major Importance
January 11, 2016
Shareable starters, small plates, and sides offer guests a way to try out new tastes. That social aspect is one of the reasons for their increasing popularity. Read more about this hot trend.
Technomic calls it the Left Side of the Menu (LSM), that non-entrée real estate that includes starters, small plates, and sides—versatile, affordable specialties that can be ordered as traditional appetizers, mixed and matched to create a meal, and shared by groups to provide a dining adventure. And make no mistake: The category is becoming more important every day.
In fact, according to the company's most recent "Starters, Small Plates, and Sides" Consumer Report, small plates will rise in popularity, replacing more traditional mealparts; appetizers and small plates will become increasingly "sociable" for sharing occasions; and side dishes will flourish as another option for diners to sample.
The implications for menu makers in all segments are pretty clear. So-called experiential dining is on the rise, and foods that can be sampled and shared are a huge part of the equation.
The following categories show particular promise (click on the links for Nestlé Professional products and recipes to match the trends):
Hot and Cold Dips (guacamole, hummus, spinach-artichoke, chips and salsa)

Meatballs (including variations such as stuffed meatballs, lamb meatballs, Stouffer's® Swedish meatballs, and vegetarian versions made with mushrooms or lentils)

Sliders and Other Minis (pot roast sliders, mini grilled cheese, mini bagels with smoked salmon)

Globally Inspired Items (tacos, edamame, spring roll variations, empanadas)

Wings and Tenders (with interesting batters, presentations, breadings, marinades, and sauces)

Potato Specialties (tots, poutine, fries with dipping sauces, Spanish-style patatas bravas)

Seafood (mussels, calamari, ceviche)

Flatbreads and Crostini (free-form pizzas, pita and other Mediterranean-style breads, crostini with cheese/meat spreads and toppings)

Crossover Sides (items that double as starters, such as blistered shishito peppers, roasted brussels sprouts, beet and goat cheese salad, stuffed vegetables)

Samplers (all of the above and more)
The unifying logic to all these items? They're all handheld and interactive. The casual, social element of dipping a shared plate of fries into aioli, spreading bites of flatbread with hummus, or guessing which shishito peppers are going to be the hot ones goes to the heart of what experiential dining is all about.
More Great Ideas for Flavorful Finger Foods and Apps
Bring a hit of umami to a wide variety of foods with Maggi® Seasoning, and put smaller bottles on the table for customer use

Classics like potato skins and nachos are always popular

Create flavorful, on-trend ethnic appetizers and sides with Minor's® and Maggi seasonsing and Asian flavoring pastes, and Minor's Latin flavor concentrates

Don't forget distinctive salads as a small-plate option, such as this Grilled Latin Caesar Salad with Shrimp or Arugula, Baby Spinach, and Prosciutto Salad with Honey-Mango Dressing

Cheese sauces make wonderful dips for fries and other foods; look to Chef-mate® and Trio® as a starting point, as well as Alfredo sauce products from Stouffer's®, Trio, and Minor's

Upgrade queso with the addition of chorizo and beer for a delicious hot dip

Thai-style lettuce cups can be offered as a "roll-your-own" option for the table to share

Gravies and sauces are the secret to more appealing finger foods. Trio offers a variety of easy gravy options, as well as a newly reformulated White Sauce Mix that can be turned into any number of signature dips and sauces