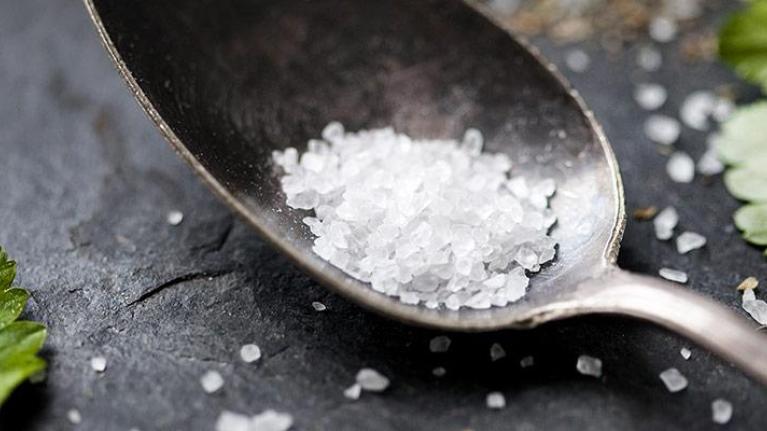 Nutrition, Health & Wellness
6 Tips to Reduce Sodium, Not Taste
October 19, 2017
Health authorities recommend using less salt. But how do you do that without changing the flavor of your dishes? We have some helpful tips.
For many people—food service operators and customers alike—sodium has become a concern.
According to the Centers for Disease Control, excessive sodium intake is a major cause of high blood pressure and causes more deaths than any other single dietary factor. And because restaurant foods are a major source of sodium in the American diet, they're right to be concerned.
However, Technomic's Healthy Eating Consumer Trends Report tells us that 47% of consumers surveyed equated a low-sodium claim with a food being less tasty.
Clearly, it's a balancing act. But there are a number of tactics that food service operators can use to reduce sodium in menu items while still offering food that's tasty and appealing, says Laurence Vernerey, MS, Nutrition, Health & Wellness Manager for Nestlé Professional North America.
Consider the following tips:  
Take it One Step at a Time—When reducing salt in an existing recipe, do it gradually, step by step.
Guests will hardly perceive a reduction of 5% to 10%    
A step-by-step reduction will ensure that frequent customers will not be shocked by the difference
Use the Right Ingredients—Using fresh, flavorful ingredients, instead of salt, can boost flavor, including:
Fresh seasonal herbs (these will also have a positive effect on the appearance and quality of the dish)
Spices
Umami ingredients, which naturally boost the overall flavor, such as mushrooms, cooked tomatoes, or even tomato concentrate
Redistribute Salt—Use salt where it has the most impact in taste.
For example in a pasta dish, remove salt from the cooking water of the pasta, and add it into the sauce. You can get the same saltiness perception using less salt in total
In pizza, putting the salt outside (and not inside) the dough will increase the salt perception, because this is the first taste that the tongue perceives when biting into the pizza
Source and Purchase Carefully—Prepared foods can be high in sodium.
When possible, use fresh poultry, fish, pork, and lean meat, rather than canned or processed meats
When available, buy low-sodium, lower-sodium, reduced-sodium, or no-salt-added versions of products
Compare Nutrition Facts labels on food packages for percent Daily Value or amount of sodium in milligrams
Check to see if saline or salt solution have been used
Provide Information for Customers—Transparency is important when dealing with today's health-conscious consumers.
Consider providing or posting nutritional information about menus, online or at the point of sale
Also provide this information to servers, so that they can answer questions
Be willing to omit or reduce salt upon request in a cooked-to-order menu item if possible
Be willing to provide items such as sauces and dressings, which can contain extra sodium, on the side
Let the Guest Add the Salt—Many customers are accustomed to adding salt to their food.
It's better to undersalt, leaving some margin so that each guest can choose how or if they will further season the food, rather than prepare something that's oversalted
Sources: cdc.gov, "Sodium Reduction Toolkit"; Technomic Inc., Healthy Eating Consumer Trend Report, 2016; cdc.gov, "How to Reduce Sodium"; cdc.gov, "Get the Facts: Sodium Reduction Tips"
GET STARTED
Nestlé Professional offers a number of Reduced Sodium Solutions
According to Nestlé Professional Chefs CEC, AAC, using bases can help reduce sodium when replacing them for salt. "My rule of thumb is a 3-to-1 replacement with low sodium bases for salt and 2-to-1 for everything else," he says. "And don't forget that it's about the flavor build and using additional bases to enhance that flavor"
For examples, consult this Plus One Ingredient Matrix for Minor's® low sodium bases
DID YOU KNOW?
The 2015-2020 Dietary Guidelines for Americans recommend Americans consume less than 2,300 mg of sodium each day as part of a healthy eating pattern
Centers for Disease Control and Prevention. Usual sodium intakes compared with current dietary guidelines—United States, 2005–2008.
71% of consumers are either currently practicing or interested in a reduced sodium/salt diet as part of a larger interest in a balanced diet
Datassential MenuTrends Keynote: New Healthy 2016