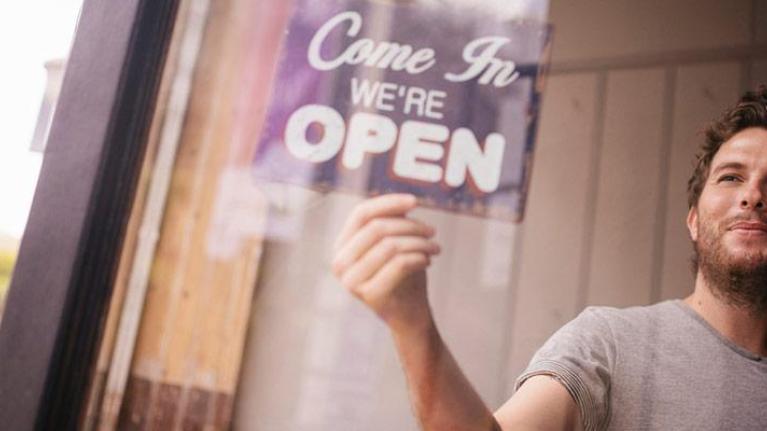 The All-Day Dining Trend
October 19, 2016
Customer schedules don't always align with breakfast, lunch, and dinner hours. Discover how to be flexible and expand your service for happy patrons at every hour.
There are a lot of reasons to offer food service after the usual breakfast, lunch, and dinner dayparts, depending on your market.
Not surprisingly, fast food and other multiunit chains have been in front of the trend, from Dunkin' Donuts' all-day breakfast sandwiches and Sonic's after-school "happy hour" to Jack in the Box's late-night Munchie Meals, four packaged menu options with sides and a drink available from 9 p.m. to 5 a.m. at participating locations.
Business diners may be more likely to eat in a restaurant at off-hours because of travel or work obligations. College students often keep their own schedules when they're not due in class, perhaps rising late in the morning or feeling hungry after an evening of skipping dinner to study. Employee cafeterias may need to accommodate second- or third-shift workers, or people working late to meet a deadline. And a growing number of hotels are catering to the all-day needs of guests, whether they're arriving late or adjusting to a different time zone.
Then, too, consumers of all kinds are moving to a less structured lifestyle in which snacking, multiple smaller meals, and other forms of "free-range" dining are becoming more prevalent.
Get Started: Prepared items from Nestlé Professional are perfect for off-hours service, including Stouffer's® entrées and side dishes, Chef-mate® chili, and Hot Pockets® sandwiches.
EVEN Hotels, a new midprice brand of InterContinental Hotels Group, does it with Cork & Kale Market & Bar, a 24-hour fast-casual dining concept that meets the needs of travelers at all hours—and does it with a wellness focus. Offerings include hot breakfast, smoothies, build-your-own yogurt bowls, cold lunch, hot dinner, desserts, and a bar with signature cocktails, wine, and craft beer in the evenings. Outside of those mealtimes, there are "wellness-approved" packaged items such as yogurt, granola, fruit, etc, that are available in a grab 'n' go pantry.
The menu is designed so that it can be produced in a very simple kitchen format, with a combi oven, a toaster oven, and a small prep area called the "cockpit" where dishes are plated, finished, and expedited to tables. The labor model is one person in the kitchen, one out front, and a roving manager who helps in both back- and front-of-the-house, as needed. During peak breakfast periods, more staff is assigned.
Cal Dining, the food service provider at University of California, Berkeley, offers late-night service at its Crossroads and Foothill facilities, where students (and faculty) who are burning the midnight oil can choose from a wide variety of popular grill items, including burgers, quesadillas, breakfast specialties, and chicken and steak plates, as well as pizza, wings, and other fried foods, and desserts.
While not as extensive as the regular daypart offerings, the late-night selection is designed to be produced with a more limited kitchen crew, yet offer significant variety to meet the needs of a diverse student body (including vegans and vegetarians) until 2 in the morning.
Try This: Many restaurants and other venues in the late-night and off-hours business offer a menu limited to one thing that's not served during traditional dayparts, such as a super-premium burger or a bowl of pho—easy-to-handle but special due to limited availability. Nestlé Professional Action Stations represent one way to produce specialty items, like Asian noodle specialties, with minimal effort and labor.
The Mid Day Menu at Black Birch Kitchen & Drinks in Kittery, ME, which is offered from 3:30 to 5:00 p.m. (when the dinner menu becomes effective) is a subtle variation on the Happy Hour concept. It offers such items as deviled eggs, steamed mussels, mac-and cheese, marinated olives, and poutine with duck confit—hearty fare that goes well with a drink but is simple for the kitchen to execute even as they prep for dinner. Many of the items show up again in the First Bites and Small Plates sections of the Evening Menu, along with such "Suppers" as fish and chips, linguine with clam sauce, and chicken Marsala.
Off-hours dining can be challenging from an operational point of view, but there are many items that can be premade and finished to order or assembled easily by a lean kitchen crew. These include:
Panini, Quesadillas, and Grilled Sandwiches – Build, wrap/store, and finish on a grill or panini press

Boards – Selections of charcuterie, cheese, smoked fish, or vegetables with condiments and accompaniments

Soup – The ultimate ready-to-heat-and-eat food

Dips and Spreads – Hot or cold, from simple onion dip or queso to sophisticated pâté or rillettes, with accompaniments such as crackers, sliced baguette, raw vegetables, and so on
Did You Know: Minor's® products are Ready to Flavor, meaning that they're suitable for use in both hot and cold applications without the need for further cooking.
Premade Sandwiches – Sturdy breads and fillings are the key to sandwiches that can be made earlier in the day, wrapped, and held for grab-and-go or service

Baked Egg Dishes – Quiche, frittata, strata, and other egg specialties can be simply warmed to order

Pizzas and Flatbreads – These cook quickly in an impinger or even a toaster oven

Precooked Items – Favorites like meatloaf, macaroni and cheese, stuffed peppers, and more can be held on a steamtable or quickly heated to order

Hot Dogs – This perennial favorite can be kept warm on a roller grill or steam table, and can be customized with everything from chopped onions to chili

Bar Snacks – Olives, pretzels, salsa and chips, spiced nuts, and other noshes are super easy to plate-and-serve