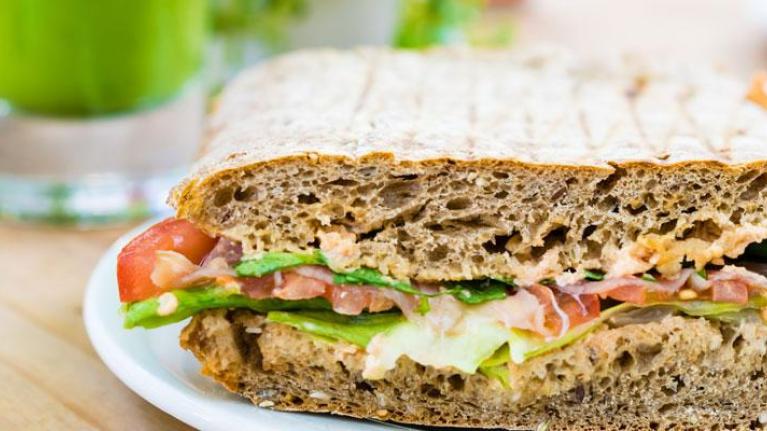 Boost Sales with Fresh Pairings
March 6, 2017
Develop food and beverage combos with special appeal for the Fast Casual customer.
Convenience Stores and Quick Service Restaurants have created on-the-go pairings for years. Now, the rise in interest of better-for-you beverages presents a valuable opportunity to complement cuisines with quality beverages that appeal to Fast Casual customers. The good news – 47% of consumers say they would be more likely to order healthier options when they are a part of a combo meal.
Fresh Pairings Fast
With 73% of customers saying healthful meals are important to them, using fresh fruits and vegetables adds appeal to menu items for the health conscious. Consider enhancing water with superfruits or pairing veggie-packed sandwiches with menu-penetrating green smoothies, which have increased 130% on menus since 2011. These healthier food and beverage combos allow Fast Casual diners to get the nutrition they need, even if they're pressed for time.
"Make your customers feel empowered by allowing them to customize their combo meals, but have some preset combos for customers who want to get their meals more quickly."  
– Terry Wagner, Nestlé Professional, Project Manager for Culinary Product Development
Unique Eats
Not only can restaurants double down on profits by putting combos on the menu, but Fast Casual operators have the advantage of featuring complementary, innovative flavors. And always having something new on the menu is appealing to 52% of customers. With multiple edible sections, prickly pear is an example of a distinctive ingredient that can be cross-utilized to form a food and beverage combo – and 29% of consumers are interested in trying the fruit. The main portion of the fruit – the tuna – can be incorporated into a smoothie and the nopales, once the spines are removed, can be added to a salad. Since the whole fruit is usable, prickly pears are a reasonable option for a limited time offer (LTO) or even as a permanent fixture on the menu.
LTO on the Go
Food and beverage combos attract on-the-go customers that need a meal quickly, but operators can pump up the urgency with LTOs. Since nearly one third of customers seek out fast service when eating away from home, being able to grab a food and beverage combo and get back to errands or work would appeal to many Fast Casual customers. More and more restaurants and retail locations are beginning to offer food and beverage combos. Smaller Fast Casual joints and major chains alike can set themselves apart by showcasing inventiveness. LTOs are a chance to test new dishes and with blank slates like pizzas and burgers to work with, the opportunities are endless.
All trademarks are owned by Société des Produits, Nestlé S.A., Vevey, Switzerland, or used with permission.
SOURCES: Datassential, The New Healthy Keynote, April 2016 | Datassential, FoodBytes – Non-Alcoholic Beverages, June 2015 | Datassential, CPP, 2015 | Datassential, On the Menu, November 2016 | Datassential, FoodBytes – Strange and Unusual LTOs, August 2015