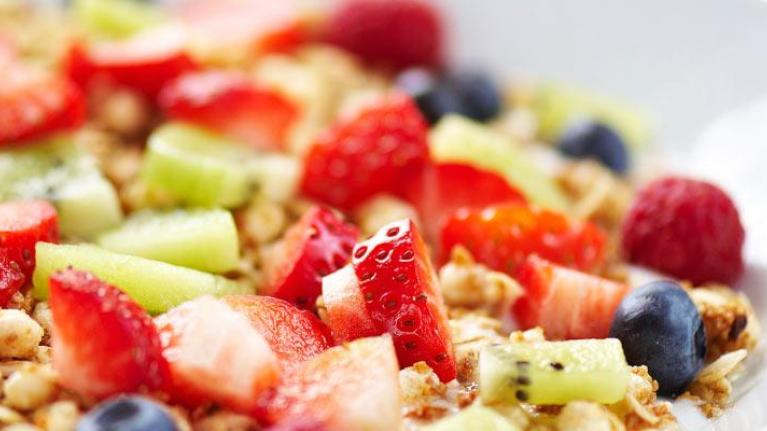 Breakfast: Make Mornings More Profitable
October 19, 2016
Breakfast is a $34.5 billion business. Learn how operators are getting their share with new recipes, healthier options, and expanded breakfast hours.
The highly publicized Breakfast War may be raging on among established brands, but the good news is that breakfast still represents a great opportunity for building customer loyalty—and increasing sales.
A.M. Upgrades
With the whole food service industry in the process of reinventing itself (tablet ordering, fast casual, sustainable sourcing, etc), it's no surprise that the breakfast daypart is also becoming more sophisticated.
Here's a glance at just some of the newest developments:
Milktooth, in Indianapolis, serves brunch and brunch alone, from 9 - 3 p.m., seven days a week, plus breakfast and pastries at the counter from 7 - 9 a.m. In addition to a superlative coffee program and brunchy cocktails (including pitchers of Bloody Marys), the restaurant specializes in morning fare with a twist: housemade bialy with wild Alaskan char lox; Dutch Baby baked pancakes; and steak and eggs with broccolini; as well as oysters, Nashville-style hot wings, and grilled cheese sandwiches

As hotels continue to differentiate markets and court customers with breakfast-included programs, Country Inns & Suites has joined the fray with an enhanced self-service concept showcasing rotating daily specials, yogurt and fruit offerings, customizable items like make-your-own waffles, and upscale touches like china rather than disposables
Did You Know? As part of its Action Station program, Nestlé Professional offers a breakfast platform with customizable egg, wrap sandwich, grits, and pancake options.
At colleges, where vegetarian and gluten free lifestyles are particularly popular, options abound. Dining halls at University of Colorado in Greeley feature plant-based menu items such as meatless breakfast burritos and green chili, while the University of Connecticut, in Storrs, continues its leadership in accommodating gluten-intolerant students by opening the nation's first 100% gluten free bakery
Get Started: The number of gluten free products we offer at Nestlé Professional is growing, and now encompasses options under the Minor's®, Maggi®, and Stouffer's® brands.
Keepin' It Healthy
Fancy pancakes and indulgent egg dishes are all well and good, but many consumers are looking for healthy, less-caloric options, especially at the start of the day. And that doesn't have to mean uninspired fruit and cottage cheese plates, either. Consider any of these strategies for meeting morning demand for nutrition, health, and wellness:
Take advantage of the healthy profile of oatmeal and other grains with hot and cold grain-based cereal options; you can even experiment with such grains as quinoa served oatmeal-style with milk, cinnamon, and raisins—in fact, new-wave porridges have become a thing on trendy menus

Incorporate "power" foods like blueberries, hemp seeds, coconut water, nuts, salmon, and more into breakfast specialties

Smoothies and juice drinks impart a healthy glow, and can serve as either meal replacements or add-ons

Offer whole-grain bread, toast, and baked goods, including batter products like buckwheat pancakes

Many customers appreciate the option of egg white or egg substitute-based egg dishes, and are even willing to pay extra for them

Consider a fruit substitute for hash browns or home fries, or add healthy sweet potatoes to your breakfast spuds

At brunch as well as all-day breakfast operations, a salad can be a welcome option, especially if it touts a breakfast theme or ingredients
Try This: Overcome the perceptions of healthy options being bland by ramping up the spice and flavor levels. Try Maggi Thai Style Red and Green Curry Paste, and Minor's Latin and Asian flavor concentrates and sauces.
Comfort Rules
Despite the trend toward unique morning signatures, for many customers the category is always about bacon and eggs, waffles and pancakes, and other familiar standards—in other words, can you say "comfort food"?
You can still add value and the opportunity for premium pricing, however, with a variety of easy-to-implement strategies. In fact, according to a recent Datassential survey, 53% of respondents named "elevated comfort foods" as their preference at breakfast.
Offer additions to the usual bacon/ham/sausage list with items like pancetta or applewood smoked bacon, ethnic sausages such as chorizo or kielbasa, pork chops, and lower-fat turkey-based options

Experiment with hash, including not only the standard corned beef and roast beef, but also less familiar items like salmon, roasted vegetable, or smoked poultry (an excellent means for cross-utilizing ingredients from other specialties)
Get Started: Eggs Benedict are a snap with Minor's Hollandaise Sauce Concentrate; it's even gluten free.
Menu eggs Benedict or a variation of poached eggs topped with Alfredo or cheese sauce

Enhance omelets with a build-your-own option in which customers can specify the fillings they want

Try sausage and biscuits, a popular regional breakfast item that's growing in scope with increased interest in Southern food; starting with Trio® Southern Country Gravy Mix makes it easy
Next-Gen Egg Sandwiches
Like all sandwiches these days, this convenient breakfast stalwart is also getting an upgrade, from the bread to the condiments. For example:
Au Bon Pain's comprehensive breakfast sandwich selection features dozens of different options, including two eggs and bacon on a ciabatta and Smoked Salmon & Wasabi on a toasted onion-dill bagel

Communal, in New York City, menus a section of flatbreads (PDF) topped with eggs and other ingredients, as a handheld alternative to traditional sandwiches
At the Front Room in Portland, ME, a fried egg sandwich with blue cheese, bacon, and aioli mayo on grilled French bread is so popular it's offered all day long

At Genuine, in New York City, breakfast sandwiches are anything but typical, including a Chicken & Biscuit with housemade pimento cheese, and a Fried Green Tomato ALT

The ginormous breakfast menu at Lulu California Bistro, in Palm Springs, is organized into corners (Belgian Waffle Corner, Omelet Corner, etc) including two melt sandwiches served on croissants: the French, with scrambled eggs, turkey, ham, and Swiss; and the American, which subs in bacon and American cheese
Tip: Use Chef-mate® cheese sauces to bring variety and flavor to your egg sandwich offerings; Stouffer's Alfredo Parmigiana sauce is another saucy option for adding interest (try it as a dip).
The breakfast sandwich lineup at Dunkin' Donuts offers a wide array of egg-based options in wraps and on flatbreads, bagels, and toast—and, yes, even donuts
Here are some other ideas to get you started with craveable signature a.m. sandwiches:
Offer ethnic-influenced "sandwiches" such as breakfast tacos and quesadillas or egg-and-bacon banh mi

Substitute potato pancakes or crisp waffles for the bread in a breakfast sandwich

Think of pizza as a sandwich-like platform for breakfast ingredients like fried eggs, crumbled breakfast sausage, and more
Did You Know? Hot Pockets offers several breakfast-ready options, including the Sausage, Egg & Cheese stuffed sandwich.
Day and Night
Breakfastarians—those who eat breakfast foods at any hour, whether in search of relative value or to satisfy straight-up cravings—are on the rise, helping to push the daypart into the black at a time when other time segments remain sluggish.
Capture their interest with foods that are easy to execute and sell at any time of the day or night:
Sweet and savory baked goods like muffins, bagels, and danishes, which continue to lead the pack in terms of convenience and appeal

Premade egg dishes, such as quiches, frittatas, and even microwaveable grab-and-go egg sandwiches

A serve-yourself cereal station (particularly effective in college/university, third-shift employee dining, c-stores, and other settings where customers are keeping nontraditional hours)

Crossover items like hard-boiled eggs, precut cheese, yogurt and yogurt parfaits, and cottage cheese

Avocado toast and other open-face sandwiches that do double-duty for lunch and snacks

Many hotels and even college dorms are adding 24-hour pantries where guests can grab a snack or a meal, including breakfast fare, at any hour
Tip: For more ways to ensure that your breakfast program is a success, read this resource from the National Restaurant Association.