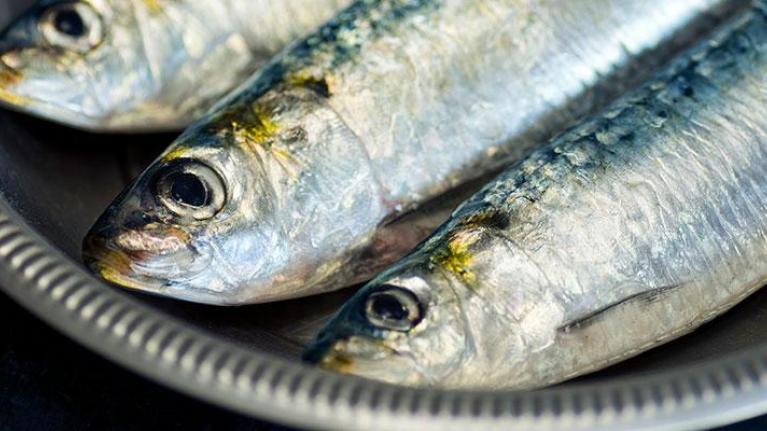 Quality, Sustainable Seafood Gets Consumers' Attention
May 1, 2018
Learn why sustainable seafood, including a traceable supply chain, is important to the planet, consumers, and you. It's more than just "doing the right thing." It's an intelligent business strategy.
Seafood sustainability is a hot-button issue for the food service industry—and for a growing number of consumers, particularly Millennials and members of Generation Z. For many operators, helping to protect the planet and its food supply is the right thing to do. And as guests become increasingly interested in where their food comes from, being able to communicate a commitment to serving sustainable fish and shellfish is becoming more important from a business perspective.
For more information on sustainable seafood, see below.
The question of what species and sources of fish and shellfish are sustainable can be complex. A number of wild species have been overfished. Not all methods of aquaculture are created equal, especially with respect to issues like environmental pollution and product safety (such as the use of antibiotics in farm-raised fish). And climate change is having a significant impact on the situation.
Job one is establishing a consistent, transparent, and traceable supply chain for seafood. All vendor relationships are important, but they're particularly vital when it comes to fish and shellfish. Trusted suppliers represent the best route to the most sustainable sources, and are a first-line defense against inferior quality or freshness, inadequate traceability, and mislabeled product.
Underutilized Species
Shrimp, salmon, and tuna may be the most popular seafood species in the United States, according to the National Fisheries Institute (NFI), but they're not the only fish in the sea. In fact, given that the NFI's Top 10 list accounts for more than 90% of the fish and shellfish consumed in this country, taking a good look at other types will not only help promote sustainability, it will also create variety.
Many delicious fish varieties are inelegantly called trash fish because they're bycatch from more popular target fisheries and are actually discarded by fishermen. Sustainability-minded chefs have been instrumental in serving these and other lesser-known species—like squid, black cod (a.k.a. sablefish), mackerel, mussels, Atlantic pollock, and redfish—and educating consumers about their appeal.
Some of these underutilized species have challenging names, like the spiny dogfish, which is actually a small, abundant species of shark. But with its mild flavor and firm yet tender white flesh, it's a prime candidate for a familiar menu such as fish tacos. Other species, such as sardines, have a relatively strong flavor and oily texture that's best introduced in an appetizer or a sauce for pasta.
Seeking out appealing recipes and training staff to hand-sell less familiar seafood species can go a long way toward introducing customers to new fish specialties. Remember that squid was once a comparatively unknown and intimidating ingredient that is now widely popular, menued as fried calamari with a flavorful dipping sauce.
Steps to Seafood Sustainability
Adopt sustainability as a core value
Know what species and sources are most sustainable
Understand the origins, practices, and quality behind your selections
Know and trust your suppliers
Research and maintain good relationships with suppliers
Ask questions of your suppliers
Make sure the seafood you purchase meets your sustainability and traceability requirements
Support certification
Certified seafood is widely considered to be better than product without independent third-party assessment; operators can leverage their adherence to standards by calling it out on menu copy
Be engaged, and comment while certification organizations are revising their standards
The information provided is based on a general industry overview, and is not specific to your business operation. Each business is unique and decisions related to your business should be made after consultation with appropriate experts.
SUSTAINABLE SEAFOOD
GET STARTED
Advisory lists like the Monterey Bay Aquarium's Seafood Watch and the Marine Conservation Society's Good Fish Guide are a good starting point for information on seafood that's fished or farmed in ways that have less impact on the environment. Seafood Watch's Eco-Certification link can help with sources for farm-raised fish or shellfish.