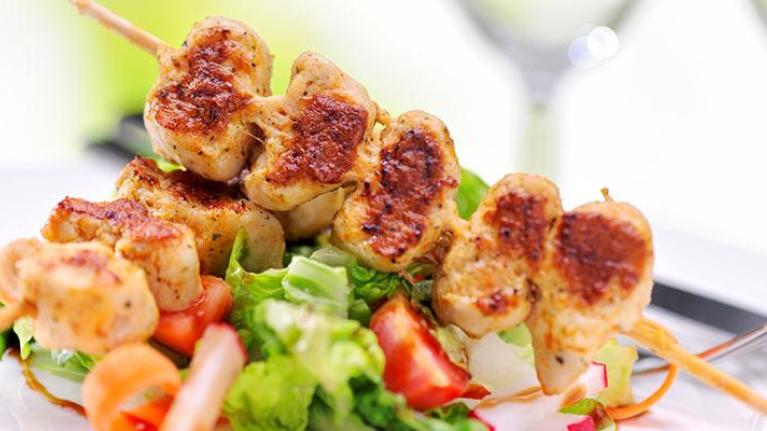 Small Plates, Big Trend.
May 14, 2015
Learn how versatile small-plate offerings can make a big difference to your bottom line. Guests love the variety and shareability. You'll love the ease of prep and low food costs.
It's a different world than the one seen on menus even a decade ago. Instead of promoting the traditional appetizer-entrée-dessert meal progression of the past, some of the most successful restaurants in the country are adding small plates for sharing or even building their entire menus around the concept.
Central Provisions, in Portland, ME, for instance, has garnered a national reputation for its small-plates menu, divided into such categories as Raw, Cold, Hot, and Hearty. With much of the seating at a kitchen-side food bar, customers are encouraged to order a bit here now and a bit there next, enjoying a meal in stages rather than courses. 
At the appropriately named Small Plates, in Detroit, the concept invokes European dining culture—Spanish tapas, Greek mezze—with a variety of different menu items, many of them twists on standards like tempura shrimp with jalapeño honey sauce and the Signature Mac & Four Cheese Gratin.
Nor do they need to be menued as small plates per se. Friday's new revamped Endless Appetizers promotion, which ran in the spring, worked like a small-plates menu-within-a-menu, offering shareables, more substantial finger foods—specialty wings, flatbreads, plus old favorites like potato skins—and the always-important "endless choice."
Get Started: With mac and cheese showing up more often as an appetizer/small plate/side (rather than just an entrée), you can make your mark by putting a signature stamp on Stouffer's® Traditional Macaroni and Cheese or Macaroni and Cheese Made with Whole Grains.
In its latest Keynote Report on Appetizers, Datassential puts the beginning of the small-plates trend at 2005, when they began appearing outside of tapas bars in trend-worthy numbers, and started being picked up by chains in about 2010; as of 2014, they were present on 22% of the Top 500 U.S. chain menus.
And it's not just the full-service operations that are offering small plates, in name or as a concept such as snacks, appetizers, or finger foods. While "appetizers" are menued by 97% of casual and fine-dining menus, they also occur on 70% of QSR menus and in 60% of fast-casual selections, for an overall penetration rate of 85%. As a subgroup of the Appetizer universe, "Small/Shareable Plates" are in what the research firm calls the Proliferation stage.
Get Started: Finger foods and other small-plates items taste better with exciting dipping sauces. Offer your own by using Minor's® Red Chile Adobo Flavor Concentrate and other Latin and ethnic flavor concentrates; Chef-mate® ¡Que Bueno!® White Queso Sauce; Stouffer's Alfredo and Alfredo Parmigiana; and Maggi® Thai Style Red Curry Paste.  Many of these products can be used as-is; all can be customized to make them your own.
Why so much interest? It's because small plates:
Are perfect for sharing and sampling

Allow customers to order as much or as little as their appetite and budget permits

Adapt to the growing customer desire to snack

Promote sales of accompanying—and profitable—specialty cocktails, beer, and wine by the glass

Encourage experimentation, on the part of both the guests and the kitchen

Function perfectly on bar menus as an accompaniment to drinks

Carry relatively small price points that can encourage customers to order more

Are often comprised of low-food-cost items such as meatballs, flatbreads, and pizza, and vegetables

Can be easier for the kitchen to produce and save time, since many small-plates concepts send items out as they're ready, not in synchronized courses