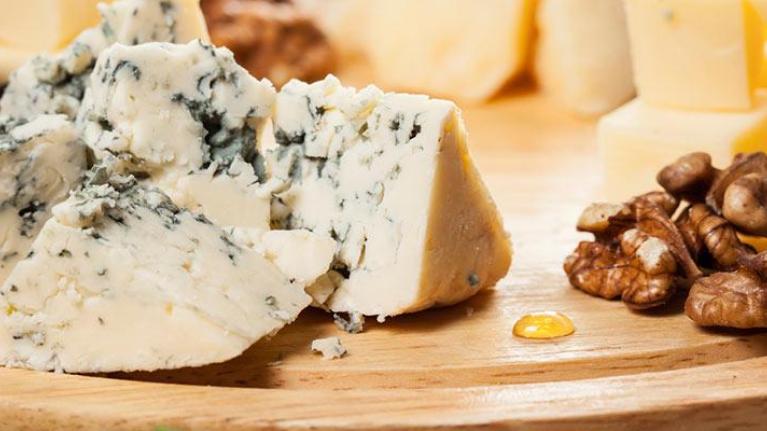 Want Profits? Say Cheese!
October 19, 2015
Cheese is so versatile that it fits with comfort foods and heightens haute cuisine. Learn more uses for the endless variety of cheeses. We have recipes and serving ideas.
Cheese is one of those wonder foods that's got a whole lot going for it. It's nutritious, high in protein, and available in almost endless varieties from all over the world (in fact, the reference site cheese.com includes 1,755 cheeses from 74 different countries). Cheese flavors range from kid-friendly American to pungent, Ph.D.-level Stinking Bishop, and in texture from soft, fresh cottage to hard, gratable Parmesan. Its profile, meanwhile, runs the gamut from comforting to worldly and sophisticated. Cheese has also benefited from huge growth in the artisanal/farmstead/handcrafted sector, especially here in the United States.
Ounce for ounce, cheese can be a top protein and flavor value; even with expensive specialty cheeses, their often-distinctive flavor means that a little bit goes a long way. And cheese is super versatile:
Burger or sandwich topping

Salad ingredient

Appetizer or small plate

Global specialties including Mexican and Italian

Side dish or entrée enhancement  

Breakfast flavor-builder

Specialty in and of itself, such as fondue or Queso dip
That's to say nothing of the enduring popularity of two iconic American comfort foods: macaroni and cheese, and grilled cheese sandwiches, both of which have inspired dedicated venues. In Oakland, CA, Homeroom serves a dozen different varieties of mac and cheese, from Classic Mac to Sriracha Mac, along with a top-it-yourself à la carte option. With locations all over the country, Tom + Chee—which got its start thanks to the TV show "Shark Tank"—specializes in the classic childhood combo of a grilled cheese sandwich and tomato soup. The concept has a build-your-own sandwich option as well as a Fancy Grilled Cheese Menu, several tomato soup options, and the signature Grilled Cheese Donuts (mozzarella with bacon, chocolate, and chocolate mascarpone in a donut, anyone?). The fact that these restaurant concepts have succeeded with recipes that anyone could replicate says something important about how universally beloved these cheesy specialties are.
Get Started: Stouffer's® provides several different kinds of fully prepared macaroni and cheese, including Traditional, and Whole Grain, as well as Lean Cuisine® Macaroni and Cheese, all of which can be served as-is or embellished to create a craveable signature item.
Speaking of Signature Items
Cheese is featured in many of today's most popular and interesting menu specialties:
Chili Cheese Fries, Stuffed Potato Skins, and more - These classic finger foods are still going strong; switch them up with different potato forms like planks or "tots"
Get Started: Want cheese sauce? We've got a product for every type of operation, in a variety of flavor profiles and formats, including Trio® Cheese Sauce; Chef-mate® ¡Que Bueno!® White Queso or Sharp Cheddar.
Sauce or Dip - In addition to classic cheese sauce, consider cheese-enhanced sauces such as Stouffer's Alfredo Parmigiana

Frico - This lacy, cracker-like cheese crisp can be made with any hard grating cheese, and makes a great garnish for salad, soups, scrambled eggs, or stand-alone finger food, alone or with a dip such as salsa

Welsh Rarebit - time to bring back this classic, comforting open-faced toasted cheese sandwich
Get Started: Chef-mate cheese sauces are highly adaptable to rarebits, Cheese Dreams, and other grilled cheese variations.
Cheese Soup - Broccoli cheese or cheesy baked potato soup are comforting cool weather options
Don't forget the appeal of traditional French Onion Soup topped with lots of rich, melty cheese.
Cheese Plate - An assortment of small portions of different cheeses makes a great appetizer or share plate; add crackers, fresh or dried fruit, nuts, and/or a savory like bacon-onion jam for a sophisticated presentation

Nachos - Give this ever-popular shareable treat an upgrade with ingredients like black and green olives, broccoli bits, or rajas (sautéed onions and green chilis) 
Tip: Serve classic nachos in a black-iron pan for a dramatic presentation.
Poutine: Straight out of Canada comes this addictive specialty of French fries, gravy, and cheese; creative menu-makers are inventing all kinds of variations, topped with everything from duck confit to chili