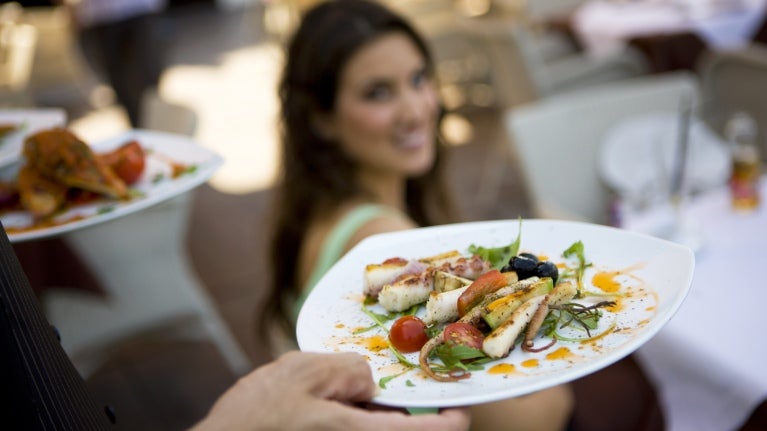 Appetizers—The Popular, Profitable Category
October 19, 2020
Appetizers give you so much leeway for creativity. Take a classic, give it a twist, and you have instant culinary excitement. We have trends and tips to help you excel.
Appetizers continue to be a profitable category for operators and a vehicle for customer experimentation. Ranging from popular favorites with a twist, like fries and mac-and-cheese, to cutting-edge specialties like crudo and bao, there's a lot going on in the appetizer section of the menu.
Datassential looked to the trendsetting casual and family dining segments to see where the growth is for both familiar and emerging appetizers.
Arancini (+ 132% over the past four years) – These Sicilian risotto balls are traditionally stuffed with mozzarella, tomato sauce, and peas and coated with breadcrumbs before frying.
Add chopped mushrooms and onions to the rice mixture and fill the center with goat cheese
Use a different sauce in the filling or as a dipping sauce, such as pesto, Alfredo, pomodoro, curry, or artichoke-spinach
Add meat to the stuffing: ground beef or poultry, sausage, shredded pork, lobster, or shrimp
Substitute a grain like farro or couscous for the rice
Bao (+ 66%) – This traditional Chinese steamed street food dumpling, often filled with barbecued pork, is achieving crossover status as an appetizer.
Chinese-style bao can be filled with shrimp or other seafood, curry beef, chicken, mushroom and spinach, and sweet potato, among other ingredients
Go mashup with fillings like corned beef, scrambled egg and bacon, or pizza toppings
Unfilled steamed buns can also be used as a wrapper for pork belly, lobster salad, or spicy fried chicken
Crudo (+ 71%) – On the upscale end of the appetizer spectrum is this Italian specialty of thinly sliced, super-fresh raw fish, dressed simply with olive oil, sea salt, and lemon juice or vinegar.
Familiar sushi varieties like tuna, striped bass, scallop, and salmon are best bets
Elevated dressings and garnishes such as caper or chile lime vinaigrette, avocado, pineapple, and cucumbers add value and drama
 Look to crudo's Peruvian cousin, called tiradito—as well as Japanese sashimi and Italian carpaccio—for additional inspiration
Fries (+ 9%) and Tater Tots (+ 88%) – The grand old daddy of multitasking items (appetizer, side, accompaniment) is still popular enough to have tricks up its sleeve.
Substitute or add a different vegetable: avocado, sweet potato, parsnip, zucchini, polenta
Serve as a poutine—a Canadian specialty consisting of fries topped with gravy and cheese curds—which can easily be upgraded with different toppings, like pulled pork or pastrami Reuben
Serve with a mix-and-match selection of dipping sauces—particularly ones that highlight on-trend ingredients like harissa, gochujang, and raita
Mac and Cheese (+ 50%) – This is a comfort food that never goes out of style, and can be concepted as an appetizer in addition to a more traditional entrée or side.
Roll in breadcrumbs and fry croquette-style for mac-n-cheese bites or tots, or bake in bite-size pastry cups
Blend in premium or on-trend ingredients like brisket, asparagus, caramelized leeks, mushrooms and truffles, or shrimp
Vary the pasta (from gemelli to orzo) and the cheese (roquefort, asiago, four-cheese, smoked gouda, branded farmstead) to create a signature version
Meatballs (+ 18%) – The ubiquitous pasta topping and sandwich/pizza ingredient has moved out on its own as an appetizer, making for more creative applications
Swap out traditional beef/pork for lamb, chicken, sausage, or turkey, or stuff with cheese
Explore global varieties like Swedish meatballs, Chinese pork meatballs, Mexican albondigas, or Middle Eastern kafta
Vegetarian "meatballs" can be made with chickpeas or lentils, cooked grains, mushrooms, or vegetables like kale or butternut squash
Mini Crabcakes (+ 42%) – Smaller versions of this Southern-style favorite represent a luxe example of a seafood starter.
A creative sauce cements the deal: remoulade, dill, mustard, tomato coulis, sriracha aioli
Experiment with varieties that favor high-impact ingredients, such as chiles, diced red and yellow peppers, Old Bay seasoning, roasted tomatoes, or corn kernels
Combine crabmeat with chopped shrimp to form the cake, or serve several different kinds seafood cakes for a sample plate
Pretzels/Pretzel Bites (+ 97%) – Pub fare par excellence is achieved with this crispy, salty snack, often served with a dip.
Go all out on the dip: cheddar beer, spicy cheese, honey mustard, roasted garlic aioli, horseradish
Toss pretzels in spice mix, seasoned salt, or flavored butter, such as garlic Parmesan, before plating
Add jalapeño or chipotle to the pretzel dough
Queso (+ 23%) – Typically cast as a Mexican-style appetizer dip of melted cheese and chile peppers for tortilla chips, the shareable favorite invites variations.
Make a white queso with Monterey Jack and white cheddar with milder poblanos and serrano peppers
Use crudites, such as jicama, radishes, broccoli or cauliflower florets, artichokes, and grilled scallions to dunk
Offer an Italian-style four-cheese dip (Mozzarella, Asiago, Parmesan, and Pecorino) with breadsticks or focaccia
Quinoa Salad (+ 64%) – The breakout ancient grain is part of the growing trend to better-for-you menu options, with versatility that allows quinoa salad to cover a lot of flavor ground.
Pair with kale, butternut squash or sweet potatoes, edamame, chickpeas or lentils, dried cranberries, and/or almonds for a "superfood" salad
Cheese, especially a variety like feta or blue, adds flavor and value
Substitute quinoa for the cracked wheat in a tabbouleh salad
The information provided is based on a general industry overview, and is not specific to your business operation. Each business is unique and decisions related to your business should be made after consultation with appropriate experts.