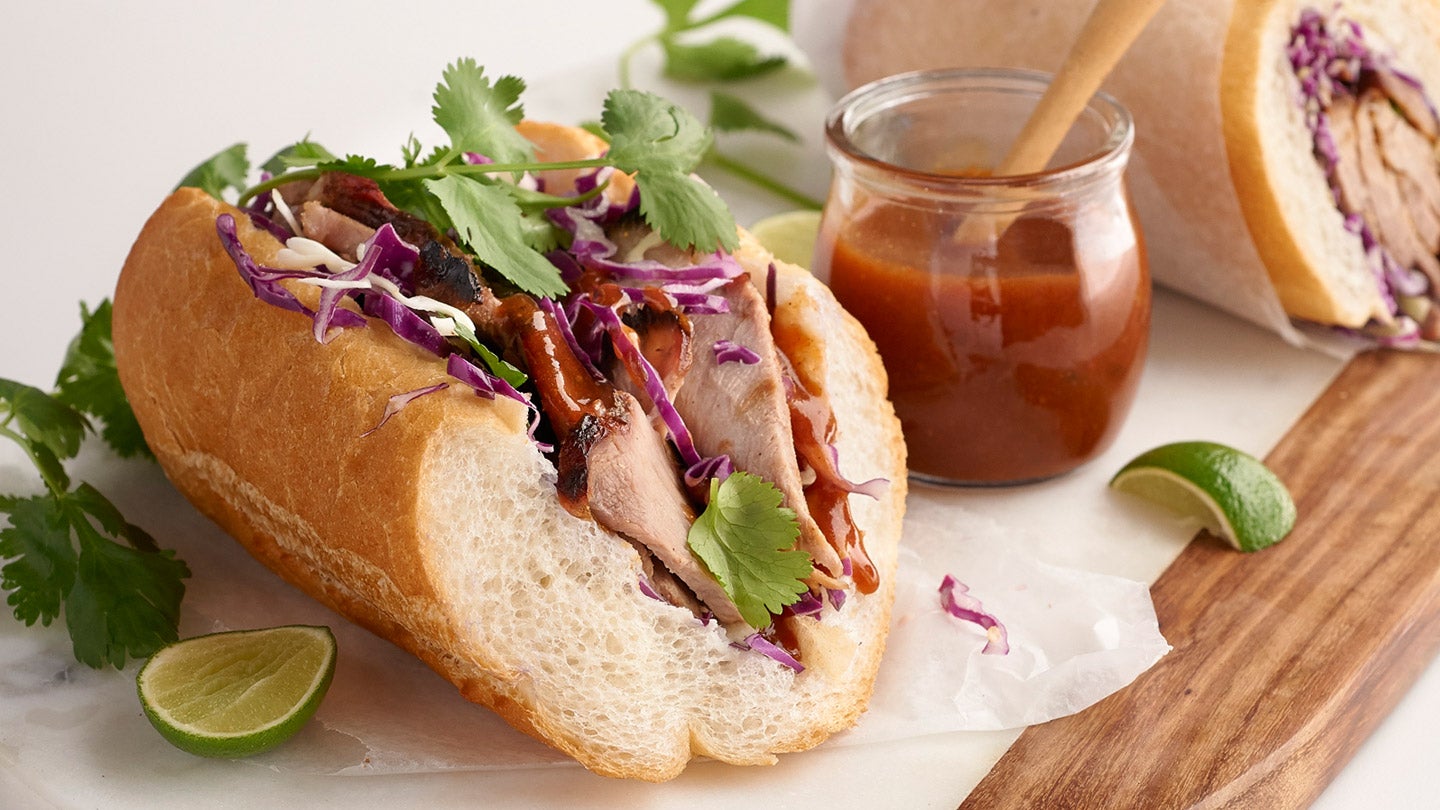 10 Street Food Ideas
December 1, 2022
Great as appetizers, late-night snacks, happy hour specials, or small plates, global street food staples add diversity and interest to a menu.
Street food has quickly made its way from the sidewalk inside the restaurant as consumer palates become more receptive to global flavors and ingredients.
Here are 10 popular street food ideas to experiment with in the coming year.
Stroopwafel (Netherlands): Wafer cookies are sandwiched around creamy caramel to create these delightfully chewy treats that are popular on European flights and atop warm beverages in the Netherlands. Offer them as an upgrade to coffee, tea, and hot chocolate.

Vada Pav (India):

Vada pav fits into any new or existing slider menu. In India, these mini slider sandwiches are stuffed with potato and onion fritters and served with a variety of delicious chutneys.

Puff Puff (Nigeria):

Simple to make with flour, sugar, salt, water, and yeast, these dough-based treats, similar in style to a New Orleans beignet, are delicious alongside coffee, ice cream, or all by themselves.
Poutine (Canada): This comforting concoction of crispy French fries topped with squeaky cheese curds and hot gravy is a unique offering on any starter or late-night menu.

Gyros (Greece):

A nice addition to a traditional sandwich menu, cool and refreshing gyros feature soft, pillowy pita bread filled with thinly sliced chicken or pork, tzatziki sauce, and fresh vegetables.

Satay (Indonesia):

Made for sharing, satay takes any type of marinated meat, grills it on skewers, and serves it with a dip such as peanut sauce.

Peppered Shrimp (Jamaica):

Cater to spice-loving guests with this shrimp dish that incorporates spicy scotch bonnet peppers, garlic, butter, and thyme.

Panzerotti (Italy):

These mini fried calzones are typically filled with marinara and mozzarella, but get creative and pack them with anything you'd normally put atop a pizza or inside a calzone. Serve with a rich tomato gravy or dip.

Scallion Pancake (China):

Made using wheat flour, oil, and scallions, this simple recipe always impresses guests seeking a savory plant-based handheld appetizer or snack. Serve with soy sauce.

Banh mi (Vietnam):

In this popular sandwich, a thin baguette is topped with the chef's choice of protein and a few key banh mi toppings that include pickled carrots and daikon, mayo, cucumber, cilantro, and jalapeño slices.
Street Food Menu Inspiration
Mi Roti in San Antonio, Texas, specializes in Caribbean street food. Offerings include roti wraps, masala fries, jerk chicken eggrolls, coconut curry chickpeas, pastries stuffed with spiced ground beef, and more.
Hawkers Asian Street Food, with multiple locations around the United States, serves a wide array of Asian street food favorites. Menu highlights include a variety of bao buns, dumplings, egg rolls, street skewers, chicken wings, and noodles.
La Gloria has four locations in Texas, and showcases the street foods of Mexico, such as ceviche, tortas, elote, quesadillas, molcajetes, and traditional soups.
Street Food Transformations
Take inspiration from a favorite street food and create something unique. Guests will be curious to taste how the flavors translate to something new. Here are a few examples.
Mexican Street Corn Chowder (Panera Bread)

P.H.O. Sandwich (Sunny & Annie's Deli, NYC)

Kimchi Quesadilla (Kogi BBQ Truck, Los Angeles)

Taco Pizza (Pietro's Pizza, Portland, OR)

Zucchini Pad Thai Salad (Tongue in Cheek, St. Paul, MN)
The information provided is based on a general industry overview, and is not specific to your business operation. Each business is unique and decisions related to your business should be made after consultation with appropriate experts.