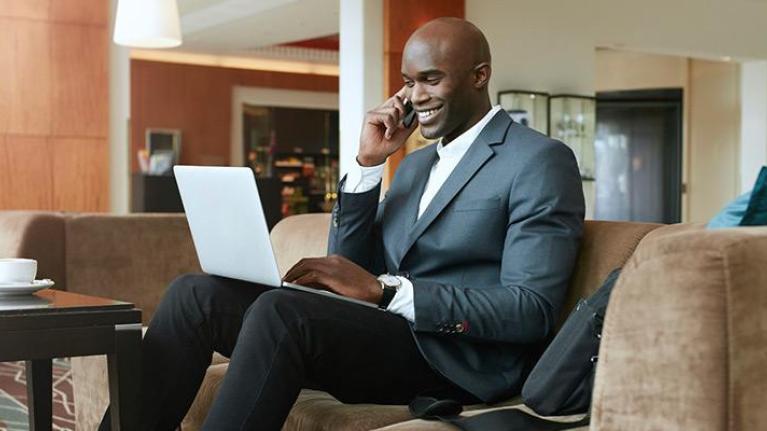 Better Food Keeps Hotel Guests Onsite
October 19, 2016
Hotels are customizing food service for their guests. From casual breakfast bars to cocktail lounges to high-end dining, hospitality operations are specializing and segmenting.
As the hotel marketplace becomes increasingly segmented into different concepts for different traveling needs—from limited-service and extended-stay properties to high-volume convention hotels to ultra-premium brands targeted to upscale leisure and business travelers—lodging food service is also becoming more specialized.
All lodging properties with food service onsite share the same mission: to keep the guest onsite, too, spending money and increasing the all-important Revenue Per Occupied Room.
Ramping Up Restaurant Offerings
To that end, the hotel industry has been very busy lately, ramping up its restaurant game to keep registered guests on-premise and also attract locals and other visitors. Many properties are doing this by bringing in well-known restaurateurs to operate the food service.
In Miami, for instance, some of the country's most lauded chefs have opened restaurants in hotels, often serving the needs of the breakfast crowd, room service, and even banquets, and in the process becoming a calling card for the property. The Thompson Hotel features menus by local star Michelle Bernstein in its Florida-via-the-Caribbean restaurant Seagrape, as well as several casual dining venues, and has recently invited New York chef Dale Talde to open a second signature restaurant, the contemporary Asian-American Talde Miami Beach.
For this reason, trends in hotel F&B are now more closely aligned with those of independent streetside restaurants—including more global and ethnic options, all-day menus, locally sourced ingredients, contemporary steakhouses, vegetable-centric menus, and "polished casual" options.
Get Started: Global flavors are easy with products from Maggi® and Minor's®, including Maggi Thai Style Red Curry Paste and Green Curry Paste, and ready-to-use sauces and flavor concentrates from Minor's that bring the sizzle of Asian, Latin, and Mediterranean cuisine to the table.
Keeping Guests Healthy
While the vacationing public may be looking forward to some special-occasion dining when they stay at a hotel or resort, it's a different situation for business travelers, meeting attendees, and others who face the challenge of staying healthy on the road.
Part of the InterContinental Hotels Group, EVEN Hotels is positioned where wellness is built in, providing guests with fitness facilities and classes; an environment designed to promote productivity, relaxation, and healthy sleep; and simple, natural, healthier food service choices. Options include Good to Go for grab-and-go and pre-ordered meals, as well as Cork & Kale, a fast-casual, health-oriented restaurant that nonetheless allows for indulgence with desserts and a cocktail, wine, and beer program. Diets including paleo, vegan/vegetarian, low-fat, and gluten free are all accommodated by the menu.
Did You Know? Nestlé Professional offers an array of products that are gluten free and vegetarian or vegan, among other dietary concerns.
Building Sales in the Lobby
With many midscale and urban hotel properties seeking to make their square footage work harder, lobbies have become more than just a place to check in—they're being recast as multipurpose spaces where hotel guests can hang out, grab a bite to eat, or enjoy a cocktail.
Casual lobby bars, complete with snacky menu items, happy hour programs, and even manager's receptions, are becoming a more commonplace addition or alternative to signature dining rooms. Burger Bar is a Doubletree concept now in test to replace outdated sports bars, focusing on customizable burgers, appetizers such as deviled eggs, and other popular fare. Portola Hotel & Spa in Monterey, CA, features a new onsite craft brewery.
In limited-service venues, pantries are serving guests' needs—particularly during after-hours—such as TREATS in Hampton Inn, a shop filled with microwaveable meals, to-go snacks, desserts, toiletries, locally sourced merchandise, and drinks including beer and wine. Parent company Hilton has been so impressed with performance that it's adopting the concept for its signature brand.
Dedicated coffee bars—often featuring pastries and other light breakfast and snack fare—are another trend in lobby food service, as the artisanal coffee wave continues to capture more interest.
Get Started: Nestlé Professional offers a number of beverage products and systems that fit within a specialty coffee bar concept—not just coffee and tea but also hot cocoa, smoothies, and other ice blended beverages. And don't forget Hot Pockets® for pantries and other grab-and-go venues.
Breakfast as a Competitive Differentiator
For obvious reasons, breakfast is still the meal that most hotel guests are likely to enjoy on-premise, and that makes it a selling point that can attract business and build sales. "Power breakfast" meetings are also a sales opportunity worth courting.
Limited-service hotels are courting families and other budget-conscious travelers with breakfast-included options, such as buffet-based cereal, precooked eggs and bacon, and serve-yourself pastries and other breakfast bakery items, as well as made-to-order items like omelets, waffles, and pancakes. Midscale properties are also taking their cues from the bed-and-breakfast trend by using premium breakfast buffet items as an introduction to other onsite food service options.
At the JW Marriott in Chicago's busy Loop business hub, guests who want to stay onsite can choose between the full-service breakfast at The Florentine, and a new enhanced grab-and-go option in the hotel's lobby lounge, which also functions as a casual lunch, dinner, and cocktail option.
Signature brunches are another offering that brings in locals and guests from other hotels, for example the new Beer Brunch at the Mandalay Bay Resort & Casino in Las Vegas, which has been wowing chef Hubert Keller's fans at his restaurant Fleur.
Here's an Idea: A daily hot specialty item can really set a breakfast buffet apart, such as biscuits and country gravy, corned beef hash, scrambled eggs with chili and cheese, or a signature breakfast options (PDF).