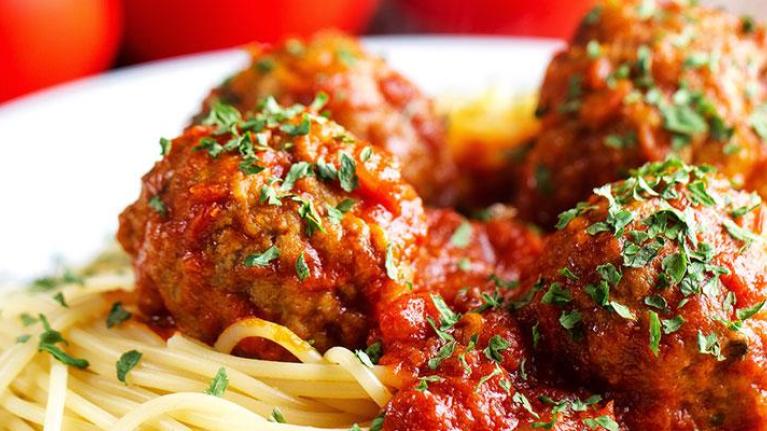 Comfort Foods Are Always In Style
February 20, 2017
It's amazing how popular and satisfying simple comfort food can be. Learn new ways to maximize sales with a few classic favorites. 
No matter what food trends are rocking the food service world—from Hawaiian-style poke to build-your-own acai bowls—comforting classics will keep on selling. Their exact recipes may change according to changing demographics and evolving concerns like nutrition, health, and wellness (to say nothing of issues like the economy), but you can never go wrong with the classics.
That's why an arsenal of basic menu concepts and foundational products will always be important.
Bring on the Carbs: Pasta and Rice
Spaghetti and meatballs, macaroni and cheese, chicken and rice—these are the foods that comfort is made of.
In addition to providing eating satisfaction, pasta and rice are both endlessly adaptable and great for food costs. With the carb providing the base, a wide variety of protein, vegetables, and flavor elements can be added or subtracted to create new specialties, and pasta and rice also adapt well to cross-utilization, which helps to sustain value pricing.
Some ideas to consider:
Baked Pastas – Lasagna, macaroni and cheese, Greek pastitsio—these classic baked pastas are easy on the kitchen because they can be made ahead and simply rethermed and/or plated to order. Vary them with different ingredients, such as substituting mushrooms for meat to create a vegetarian lasagna, or adding lobster or shrimp for a specialty macaroni and cheese, for year-round menu versatility.
Get Started: Nestlé Professional has a number of ingredients that make short work of baked pasta. Ready-to-menu options include multiple versions of Stouffer's® macaroni and cheese and lasagna, as well as Stouffer's Macaroni and Beef with Tomatoes. Lean Cuisine® offers Macaroni and Cheese and Six Cheese Lasagna. Creamy white sauces, including Trio® White Sauce and Cream-Style Soup Mix and Stouffer's Alfredo sauces, are indispensable in building pasta casseroles. And what would baked pasta be without cheese sauce?
Asian Noodles – As consumers become more globalized, items like Asian noodles have become more mainstream. Like Western pasta dishes, Asian noodle specialties are versatile and inherently low-cost, and the gamut ranges from noodle soups such as ramen and pho to stir-fried noodles including lo mein, pad Thai, and even chilled noodle dishes, such as this Japanese-style Soba Noodle Salad.
Did You Know? Nestlé Professional Action Stations include a number of concepts that feature pasta and noodles, including a Soup & Noodle Bar (PDF), Street Food (PDF), and Wellness (PDF).
Rice Dishes – Another menu concept that allows for global inspiration is rice dishes: Almost every culture in the world has a signature rice-based specialty. Like pasta, rice dishes can be made in a variety of styles that require small quantities of protein and other expensive ingredients, and are a great vehicle for cross-utilization. For example:

Spanish paella
Middle Eastern pilaf
Chinese fried rice
Louisiana-style jambalaya
Latin chicken and rice
Italian risotto
Long Live the Roast – Large cuts of meat, roasted or braised, are a staple of food service menus. Served as-is, an item like roast chicken or pot roast can be an ever-popular signature. Many operators also have great success menuing a different roasted or braised meat as part of a rotating series of blue plate specials (roast beef on Saturday, pork loin on Tuesday). The real beauty part, however, is when these cooked-ahead classics are repurposed into other menu specialties, including pot pies, sandwiches, casseroles, and salads. Consider any of the following:
Fresh ham or pork shoulder
Roast chicken or Cornish game hens
Swiss steak or meat loaf
Whole turkey or turkey breast
Leg of lamb
Corned beef or brisket
London broil or other multi-serving steak
Get Started: Many recipes for roasted and braised meats depend upon broth and stock, gravy, and sauces for deliciousness and functionality. Look to Nestlé Professional for products such as Maggi® and Minor's® bases, and gravies from Trio, Chef-mate®, and Minor's. In addition, Minor's Flavor Concentrates and sauces can be used to adapt recipes to a variety of flavor profiles and global inspirations.