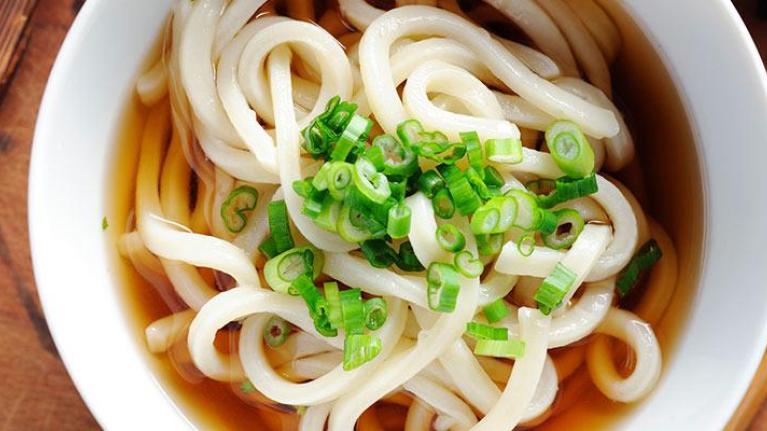 Noodle Out Big Profits
November 17, 2015
The versatility of noodles is astonishing. Depending on the form and the sauce they can be Mediterranean, Asian or even German. Noodles are always popular and profitable.
Pasta may be the Italian noodle staple that's most familiar to Americans, but the world is actually full of delicious noodle dishes, from the Mediterranean, Asia, and beyond.
In fact, noodles are one of the oldest and most far-reaching forms of food known to mankind. Greek mythology gives credit to the Greek god Vulcan for inventing a device that made the first spaghetti from strings of dough. There's evidence suggesting that the Etruscans made pasta as early as 400 BC, and that the Chinese are on record as having eaten noodles as early as 5,000 BC. With trade and exploration, the appetite for noodles spread—and what's more American than chicken and noodles or the ever-popular macaroni and cheese?
Noodles can be made from wheat, rice, buckwheat and other grains, served fresh or dried for storage, and formed into an almost endless variety of shapes and sizes, stuffed or unstuffed. Versatile and relatively neutral in flavor by themselves, noodles of all kinds beg to be combined with other ingredients, stir-fried, sauced, or floated in stock for an affordable, comforting meal.
Try This: Bring distinction to your mac and cheese with this recipe for Five Cheese Macaroni & Cheese, made with Stouffer's® Traditional Macaroni and Cheese.
Introduce Asian Noodle Specialties
These days, Asia may be even more well-known for its noodle dishes than Italy is. The lexicon of food from China, Thailand, Vietnam, Korea, and Japan includes hundreds of different noodle dishes.
Asian noodle soups and noodle-based stir-fries like Vietnamese pho, Japanese ramen, Pad Thai, and Cantonese lo mein are branching out from ethnic restaurants and on to mainstream menus. These items are heavily dependent on flavorful sauces and broths to reinforce the Asian motif.
Did You Know? Minor's® and Maggi® have many products that can be used to create Asian noodle soups and specialties, including Minor's Asian sauces, Maggi Thai Style Green Curry Paste, and Maggi Thai Style Red Curry Paste. Finish with a couple of drops of Maggi Seasoning for an extra umami boost. Here's a recipe for Chicken Ramen Noodle Soup for a starting point.
Asian Noodle Bar, in Albuquerque, NM, serves a pan-Asian menu that includes an entire section devoted to hot and cold noodle dishes such as Japanese buckwheat soba and sukiyaki, Vietnamese pho noodle soup, Chinese lo mein soup, Thai-style lad na stir fried noodles, chow mein, and Singapore curry noodles.
At Abbey Buckland, a dining facility at Mount Holyoke College in South Hadley, MA, the Asian Noodle Bar lunch features a variety of different broths including miso, beef stock, and vegan/gluten free vegetable, which students can customize with the addition of various noodles (including rice sticks and udon noodles), vegetables, and proteins.
And many fast-casual build-your-own concepts, such as Mighty Khan's and Asian Box, invite guests to customize their own bowl starting with a choice of bases that includes noodles, along with veggies, proteins, and flavor boosters like sauces or spices.
Ready, Set, Action! Nestlé Professional has an easy-to-use International Soup & Noodle Bar (PDF) Action Station inspired by recipes from all over the world.
Explore Noodles of the World
Anywhere there is flour and water, there are noodles. Here are some worth exploring:
Orzo – This small, rice-shaped pasta from Greece is part of a whole family of shapes that are perfect for soups and side dishes, such as pilaf

Couscous – Often thought of as a grain, this rolled and shaped semolina pasta is available in many forms and sizes, including whole wheat, the larger Israeli or pearl couscous, and the rustic toasted Sardinian version known as fregola

Fideos – The Latin version of vermicelli or angel hair is showing up on more menus, both in traditional paella as well as in soups and other specialties

Spaetzle – The dawning rebirth of middle European cuisine has spurred interest in these chewy little German-style egg-noodle dumplings, perfect under saucy braises and stews

Pancit – A staple of Filipino cuisine, noodles of all kinds were introduced by the Chinese and adopted into the local culinary vernacular

Stuffed Pastas and Noodles – Beyond ravioli and other Italian stuffed pastas like tortellini, the repertoire of international filled noodles sports a wide variety of shapes and fillings, including Jewish kreplach, Turkish manti, Russian pelmeni, and Polish pierogi, to say nothing of Chinese wontons