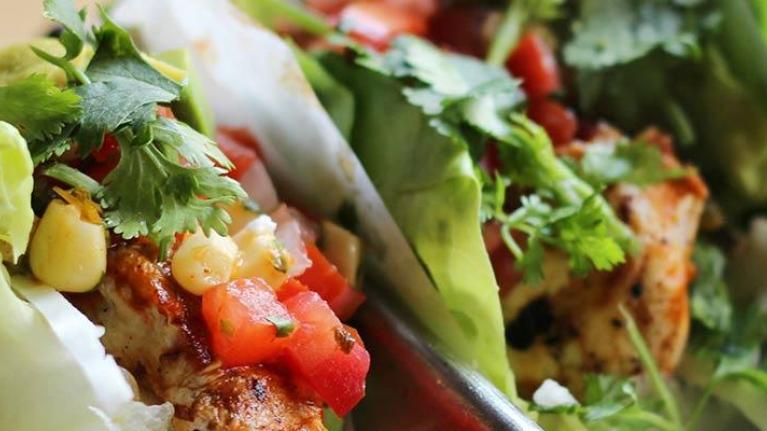 The Street Food Boom
March 12, 2015
Street food from every corner of the world—from Thailand, Mexico, Turkey, and farther—continues to gain favor in America. Learn how to incorporate these tasty influences in your operation.
If you think about it, street food is the ultimate global common denominator. From street cart hot dogs in New York City to the night markets of Southeast Asia, the world is filled with food that's fast, portable, and delicious—in fact, you might call street food the original fast food.
Get Started: Nestlé Professional offers a variety of products that support ethnic and street food trends, including Maggi® bases and Chef-mate® ¡Que Bueno! White Queso; Stouffer's® Alfredo and Alfredo Parmigiana sauces; and Minor's® Latin Flavor Concentrates and Asian Ready-to-Use (RTU) Sauces.
Now, the burgeoning popularity of food trucks, destination food halls like Grand Central Market in Los Angeles, and foodie-oriented outdoor fairs and festivals, means that demand for street food is booming.
According to a new report from Packaged Facts, Americans are hungry for authentic street foods with international roots. And global street food is perfect for bringing variety, excitement, and flavor to the menu of traditional food service outlets such as restaurants, employee dining rooms, and college dining services.
Did You Know? Nestlé Professional has just introduced a Street Food concept as part of its Action Station program, providing set-up information, customizable merchandising, and themed recipes.
Tacos and other Mexican street foods have been successfully translated for an American audience by a clutch of quick-service "better taco" concepts like U.S. Taco Co. and The Little Chihuahua, while Irvine, CA-based Yard House devotes an entire menu section to its Street Tacos with fillings such as Grilled Korean Beef Short Rib and Blackened Swordfish.

At Lebanon Valley College in Annville, PA, where dining services are managed by Metz Culinary Management, the new rotating Fusion Street Faire street food station offers everything from Philly-style pretzel dogs and Belgian frites to quesadillas and taco bowls; the concept has increased participation at Mund Dining Hall and helped take primetime pressure off the grill station.

VertsKebap touts healthy, customizable plates, wraps, and salad versions of the traditional Turkish döner kebap, or "spinning meat" that became one of Europe's most popular street foods. The nascent fast-casual chain was brought to Texas by two German natives who studied business together at UT Austin, and has since expanded to Houston and Dallas.

Qzine Café, the Compass Group-operated employee dining facility at Quicken Loans in Detroit, frequently features a street food offering at its Chef Table station, such as a Brazilian plate with a jerk kabob and plantain hush puppy, or Brit-Indi fish-and-chips and chicken curry.

Indian chaat, pav, kaathi rolls, and other flavorful Indian street food snacks are on the menu at Adya, located in the Packing District of Anaheim, a new multiuse urban entertainment complex.

G Street Food, in Washington, DC, takes a more global approach to the street food trend with lunch choices that range from a Vietnamese chicken banh mi sandwich to a Thai tuna salad. The sandwich selection is particularly comprehensive, wandering the planet from Kentucky (a fried chicken sandwich) to Italy (an antipasto-style sub) and the Middle East (falafel).
Street food also suits the mix-and-match sensibilities of guests who want to customize their orders with the toppings, fillings, condiments, and other ingredients of their choice. In addition to its designated wraps, bowls, and salads, the menu at Piada Italian Street Food includes a section where customers can "create their own" menu order with various grilled proteins, toppings, and flavorful sauces and condiments.