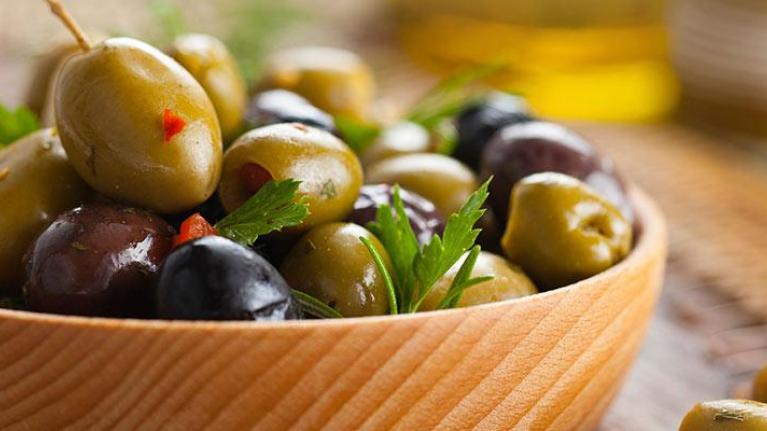 Want to Boost Check Averages? Try These Tips
April 14, 2015
Discover how to build your sales with simple add-ons, sides, snacks, and desserts. We've gathered 48 of the best sales builders for you. They're easy to implement and will fatten your check averages.
All it takes to build sales is a little imagination, particularly in those areas of the menu that lie outside the traditional main course. Paying attention to "periphery" items like side dishes, desserts, and snacks and nibbles—as well add-ons like premium salad toppings or items for nontraditional dayparts—can go a long way toward boosting check averages and giving customers the variety and price point they're looking for.
Snacks & Bar Bites
Consider these easy-to-prepare finger foods and appetizers:
Hummus or other spreads

Quick-serve nibbles like nuts, housemade chips, marinated olives

Hot pretzel with mustard or queso cheese

Chilled or hot shrimp by the piece

Nori rolls (similar to sushi)

Slice of quiche or savory tart

Fruit and cheese and/or meat plates

Crudités

Housemade pickles

Flavored popcorn

Stuffed dates
Get Started: Hot Pockets® make for delicious snacks and appetizers, as well as add-ons to soup and salad.
À la Carte Side Dishes
These individual side dishes or shareables for the table are trending now:
Broccolini

Specialty or seasoned fries (duck fat fried, accompanied by dipping sauce)

Sautéed or roasted mushrooms

Cauliflower or Brussels sprouts

Gratins (mac and cheese, potato)

Choice of three sides as a main plate or table share

Farro, quinoa, or other grain pilaf

Salt roasted, whipped, or smashed potatoes

Flavored corn on the cob

Asparagus or broccoli with hollandaise

Creamed spinach or kale 
Get Started: Look to Stouffer's® for menu-ready side dishes such as Scalloped Potatoes and Yams & Apples.
Desserts 
Although classic comfort desserts are always in style, here's what's popular now:
Beignets or doughnuts

Dessert for two (made-to-order bread pudding, supersize ice cream sundae)

Cookies or chocolates for sharing or take-home

Specialty coffee or tea beverages (Irish coffee, chai latte)

Flavored or specialty cheesecake (mascarpone, peanut butter chocolate chip)

Old-fashioned carrot cake

Root beer float

Panna cotta, custard, and mousse

Roasted or grilled fruit

Ice cream sampler

Pineapple upside-down cake

Red velvet cake, brownie, or cupcake
Did You Know? Nestlé dessert toppings, including Nestlé® Crunch® Candy Pieces and Butterfinger® Candy Pieces, add flavor, texture, and a premium upgrade to confections of all types, including ice cream specialties, baked goods and more.
Add-Ons
Upgrades, additions, and tweaks you can charge a little extra for:
À la carte bread and signature spread (focaccia and white bean dip, biscuits, and pimento cheese)

Premium additions to sandwiches and burgers (prosciutto or bacon, caramelized onions, fried egg)

Upgraded side salad (such as a small Caesar or mini wedge salad) with an entrée or sandwich

Tableside or to-order preparation (made-to-order guacamole, freshly squeezed juice)

Mix-ins for a shake or malted

Wine pairings for specific menu items

Salads, antipasto, and other prepared foods to-go, from a grab-and-go case or to order

Cooked and/or protein toppings for salad (grilled chicken, salmon, or shrimp; thick-cut bacon, anchovies)

Cut meats or cold cuts and cheeses at retail, from a "butcher shop" service or deli style

Housemade or local/artisanal soda and other refreshers

Specialty sauces or crusts (such as blue cheese) as an add-on for a steak or grilled fish

Limited mid-afternoon or late-night menu