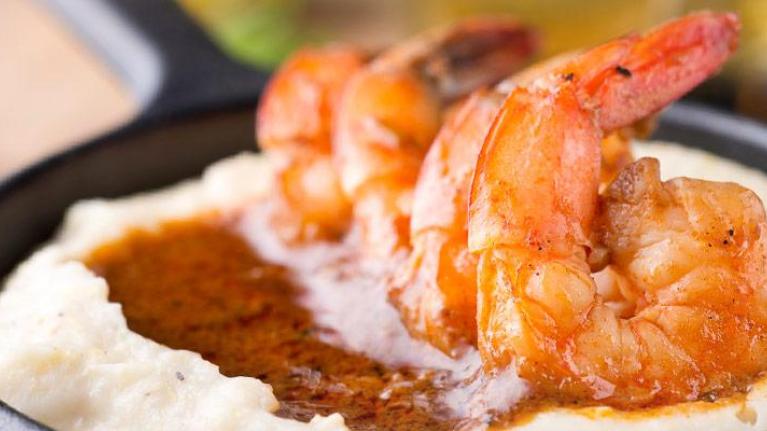 BBQ and Southern Food Go Mainstream
October 19, 2016
Authentic American cooking has always included BBQ and Southern dishes. But there's a hot new trend that is taking this regional cuisine beyond traditional borders. Discover trends, recipes, and new ideas.
Is there any food that's more representative of American regional cooking than barbecue? Traditional barbecue, in fact, varies throughout the entire American South, from the ribs and tangy, tomato-based sauce of Memphis to the dry-rubbed, wood-smoked beef brisket of Texas. There's also an innovative new wave of barbecue that integrates different regional styles along with upgraded appetizers, sides, and dessert. This creates a more inclusive experience that offers the authentic flavors of smoke and fire as well as a more contemporary dining experience—a kind of barbecue without borders that's changing the meaning of this traditional American favorite.
The approach is typified by Real Urban Barbecue with three locations in suburban Chicago, and a menu that features barbecue styles from around the country, available in entrée form as well as cross-utilized in items like sandwiches, appetizers, and even salads.
The growing availability of ready-to-use products like precooked ribs and fully prepared pulled pork has put barbecue within the reach of almost any different kind of operation.
But it's not just about the meat—it's also about the sauce. And that's where Maggi® and Minor's® come in. Maggi Seasoning, enhances the savory notes in marinades and sauces. Minor's flavor concentrates and sauces can be used to bring signature flavor profiles to barbecue sauces; many of these products are gluten free. And now all are Ready to Flavor, meaning they can be used in hot and cold applications without the added step of cooking.
Try This: Use Stouffer's® Alfredo Sauce or Alfredo Parmigiana Sauce, instead of the more predictable tomato sauce, as the base for a flavorful Barbecue Chicken Pizza.
Tap the Southern Trend
The Southern food trend is going strong, from the mainstream popularity of shrimp and grits (once a rather obscure specialty of the Low Country in South Carolina) to a slew of Southern-inspired restaurants in such Northern cities as New York, Boston, and Chicago. Even IHOP has Chicken & Waffles on the menu.
It's not hard to see why. Southern food is comfort food: It's flavorful and fun, and it has a distinctive point of view. It's relatively low in food costs, centered on foods like pork, chicken, and fresh vegetables, and starches like cornbread, grits, and macaroni and cheese. And it also taps into the all-important local food movement, even when it's happening in a place like Sweet Chick in New York City.
Here are some ideas for Southern-style menu items worth reviving.
Chicken Fried Steak – Battered and deep fried, served with rice or mashed potatoes and rich, peppery gravy.
Get Started: The gravy part's a snap when you use Chef-mate® Country Sausage Gravy, Trio® Southern Country Gravy Mix, or Minor's Southern Style Gravy Mix. These versatile products are also great with fried chicken (with or without waffles) or classic biscuits and gravy.
Grits – Whether served with saucy shrimp stew to create Shrimp & Grits or baked into a cheesy side dish or breakfast special, hearty cornmeal grits represent regional American comfort food gone mainstream.
Pimento Cheese – Sharp cheddar, mayo, and chopped pimentos make a spicy appetizer, cracker spread, or sandwich filling. It can even be used in deviled eggs.
Mac & Cheese – With or without stewed tomatoes or country ham, macaroni and cheese is a mainstay on Southern-style menus (not to mention a popular side dish with any style of barbecue).
Get Started: Stouffer's offers several styles of ready-to-menu macaroni and cheese, including Traditional and Macaroni and Cheese made with Whole Grains, and Lean Cuisine Macaroni and Cheese.
Fried Green Tomatoes – The Southern love of frying translates to this appetizer or side dish, often served with spicy aioli. Fried green tomatoes can also be used in a BLT sandwich variation.
Southern-Style Greens – Slowly stewed with vinegar, pepper, and other seasonings (and maybe even bacon or pork), mustard greens, kale, and the like are a popular side item, and tap into the current fascination with the health benefits of greens.
Spoon Bread – Though called a bread, this puffy, cornmeal-based specialty is more like a savory soufflé or pudding; its original inspiration, in fact, may have been Yorkshire pudding. Or menu Stouffer's Corn Pudding as an easy adaptation.
Banana Pudding – Vanilla wafer cookies, custard, and fresh bananas equal sweet Southern comfort (and an easy do-ahead dessert).
Variation: Why not add Nestlé® Toll House® Semi-Sweet Morsels to the mix?